<!-Subtext (optional)->
Our people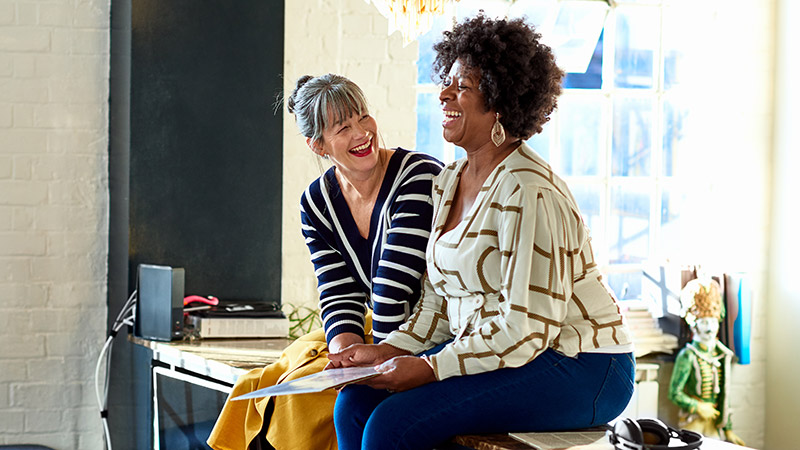 We believe in the power of human difference to create a better future in a digital and diverse world. That is why our people are essential to the way we innovate and deliver value. Our mission is to create an inclusive environment that enables our people to feel like they belong and be completely themselves. This ensures we attract and retain the best talent, reflecting society and our customers. We call this #BeCompletelyYou.

The Fujitsu Way is our purpose, our values – why we do what we do! As a Responsible Business, we commit to living the Fujitsu Way – especially respecting fairness, equity, and embedding inclusion and belonging within everything we do. By having a safe space work environment, our people are proud to celebrate their identities and that of colleagues; Empathise with their challenges and become Allys to ensure that we are as inclusive and accessible as we can be. Our culture and environment strives for our people to be completely themselves, which in turn enables them to innovate and create solutions that make a positive impact to the environment and the economy. Celebrating and respecting difference is not only the fibre of what we do as an organisation and how we treat our people, but how we work with our external customers, partners and with society at large.

Human Rights, Diversity, Equity & Inclusion and Wellbeing are two of the pillars in our Global Responsible Business framework. Within the UK, we treat these areas as three pillars with Human Rights underpinning our approach. Our activities in these areas help improve awareness of key issues that impact our people and drive positive change across Fujitsu to build a diverse, open workplace where everyone can succeed.
Demonstrating the power of human difference
#BeCompletelyYou
At Fujitsu, it is important that all of our people feel safe and supported at work, this also means ensuring that our culture is inclusive so that we feel we can belong. We do this by focusing on inclusion and belonging.

Our people know that we also 'do things' slightly differently here. There isn't a separate approach for Wellbeing and Diversity, Equity and Inclusion (DEI), in fact, it is important that Wellbeing is central to creating a safe and healthy culture for everyone.

We also work incredibly closely with our people-led Inclusive Community who directly influence our DEI & Wellbeing strategy or the UK, and wider.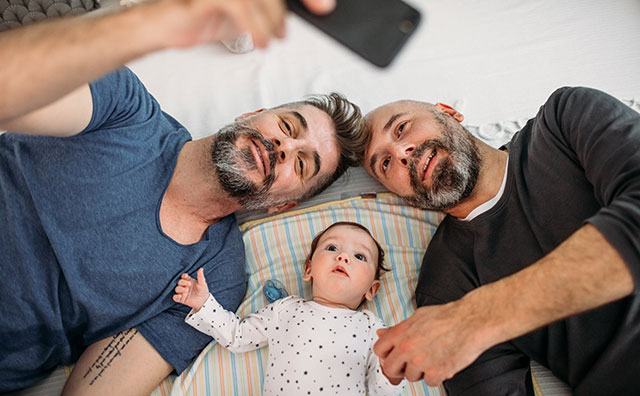 As an Award Winning and recognised leader for inclusion, we are incredibly proud of what has been achieved over the years: For over five years we have placed within the Top 50 Employers for Women and Stonewall Top 100 Employer for LGBTI+ colleagues; A Social Mobility Foundation Index Top 75 employer; A Disability Confident Leader; Founding member of the Valuable 500; One of the first companies to voluntarily publish our Ethnicity Pay Gap report; Black Tech Achievement Award Winner of Employer of the Year 2022 and we are a Business in the Community Race at Work Charter Signatory. Not only this, but we are a Mindful Employer who is committed to menopause friendly and area a beacon member with a commitment to the Employer's Initiative on domestic abuse.

What does this mean?
It means that we are serious about inclusion and helping our people feel that they belong. We invest in our people, the Inclusive Community and challenge the status quo. Which is why it is important that we have the external validation. This tells us what we are doing well and where our opportunities are to keep widening inclusion, embedding it into what we do, as opposed to it being something in addition to what we do.

When we talk about diversity, we mean the things that make us who we are: the rich mix of visible and non-visible differences that exists within our workforce. We will provide equality and fairness in employment to all, irrespective of: age, caring responsibilities, disability, health condition or long term injury, education, marriage, civil partnership or family status, pregnancy, maternity, parenthood (including adoptive and foster parents regardless of gender), race, ethnic origin, colour, nationality, natural origin, gender, gender identity, gender expression, gender reassignment/transition, religion, belief or political opinion, sexual orientation social status, or hours/pattern of work.

'Equity' acknowledges that people often have different characteristics, abilities and backgrounds, and is linked to justice and proportional fairness. Enacting equity means providing individual levels of support and assistance depending on specific needs or abilities to help achieve justice and fairness.

'Inclusion' means creating a collaborative environment that is open to different ideas, perspectives and styles of thinking where all our people feel they can be completely themselves. We can only harness the benefits of diversity – what we call 'Empowering Human Difference' – in an inclusive culture where everyone can contribute fully to the Company's success.

Fujitsu has a zero-tolerance approach to any form of bullying, discrimination, harassment or victimization.

And?
Well, it means we couldn't have done this without our people - their feedback from the bi-annual surveys and our Inclusive Community - we listen and consider everything they have to say.
Global Responsible Business
Global Responsible Business (GRB) is key to achieving our purpose of making the world more sustainable by building trust in society through innovation. Our approach enables us to do the right thing, earning us the trust we need to continue to grow and make long term, stable contributions to our world.

Human rights and DE&I

Well-being

Environment

Compliance

Supply chain

Community
Shape your world at Fujitsu
We are one team, trusted to deliver and enabled to succeed. You know how we work, find out how we roll. Join us.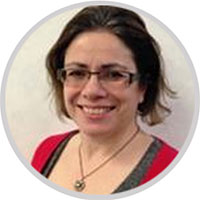 "As a responsible business in the UK and around the world, Fujitsu's vision is that our people reflect the diversity of the societies and countries we operate in. We know that we can best achieve our global purpose – to build trust in society through innovation – when we have diverse teams collaborating for the success of our customers and society at large. And we know that our people's creativity is richer and more compelling when we are informed by different perspectives that inspire innovative solutions. We are on a journey to achieve our global purpose – to build trust in society through innovation, and to being an organisation that reflects the diversity of our world at all levels of our business. We continue to work every day towards a culture that is inclusive and equitable. Where everyone belongs, and where everyone can be themselves – completely. #BeCompletelyYou"
Sarah Wadsworth, HR Director at Fujitsu UK
Wellbeing
At Fujitsu, we care about the wellbeing of all of our people. We are focused on connecting everything we do in inclusion and wellbeing to help our people bring their full selves to work. Keeping our minds strong, remaining physically healthy, seeking personal financial stability both in the short and long term, and being in a position where we have access to advice and support regarding caring for loved ones as well as ourselves is critical to supporting our overall wellbeing. That is why our Wellbeing strategy focuses on 4 areas:
Mental wellbeing
Physical wellbeing
Social wellbeing
Financial wellbeing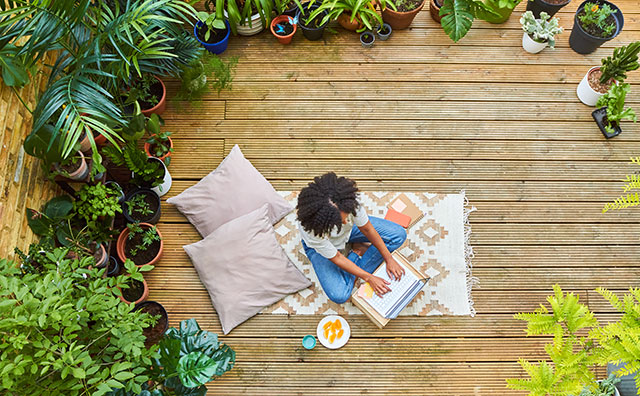 We all have a part to play in creating an inclusive workplace and our leadership is committed to creating an environment to facilitate wellbeing. Read more about employee wellbeing in our Responsible Business Report.
Supporting our people during the COVID-19 pandemic
Sustaining the wellbeing of our people and delivering our customer commitments were our top priorities during the COVID-19 pandemic. It was essential to us that we supported our people and their families as much as possible.

Our managers play a key role in supporting their wellbeing. From the beginning of the pandemic, managers have been encouraged to check-in with their teams even more regularly than usual – checking in with how people are feeling, how are they finding their working arrangements and any personal circumstances which may be impacting them. Our leaders have shared their own experiences of the pandemic, how they're working differently, the struggles this gave them personally and setting the tone for an open culture to talk about our wellbeing.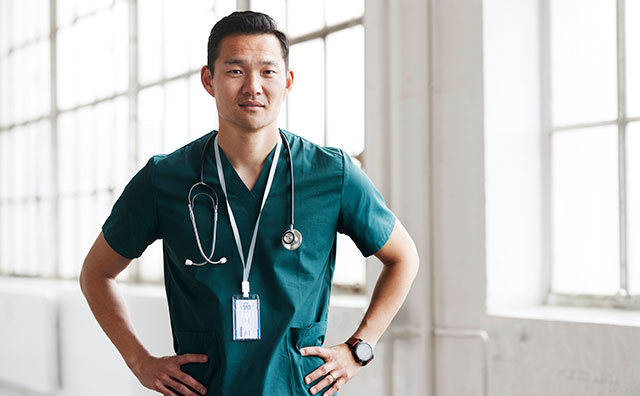 In addition to encouraging flexible working practices, we also introduced further support for individual circumstances during the pandemic in the form of an extra 5 days paid additional carers' leave and the continuation of company sick pay for those shielding and unable to work from home. We also introduced guidance and advice to support anyone who may be experiencing domestic abuse.
Men Talk!
Men Talk! sessions run on a monthly basis. These are regular, virtual sessions for people to come together and talk about a variety of different topics affecting men (however they are open to all). Topics we have recently discussed include Prostate Cancer, anxiety, depression, weight and fitness and alcohol. The sessions are informal, creating a safe space to take some time out of the day to connect with others and perhaps learn something too.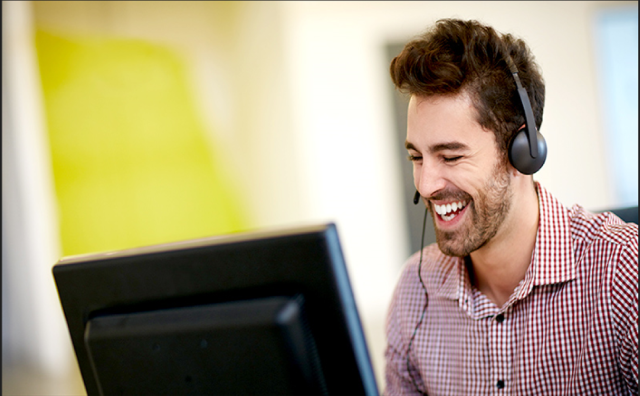 Fujitsu Diversity Pay Gaps Report 2022
Fujitsu was amongst the first 1% of companies to publish our Gender Pay Gap Report and in 2021 voluntarily published our Ethnicity Pay Gap Report. In 2022, we published our Diversity Pay Gaps Report 2022 and encourage you to learn about the progress we are making against our diversity action plans for gender and ethnicity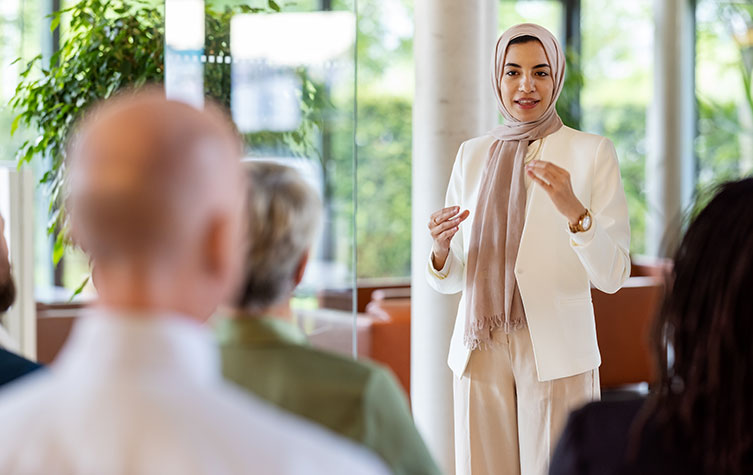 Ethnicity Pay Gap Explained
Fujitsu has chosen to publish our Ethnicity Pay Gap as part of our commitment to building a diverse workforce. But what does this mean?
Find out more here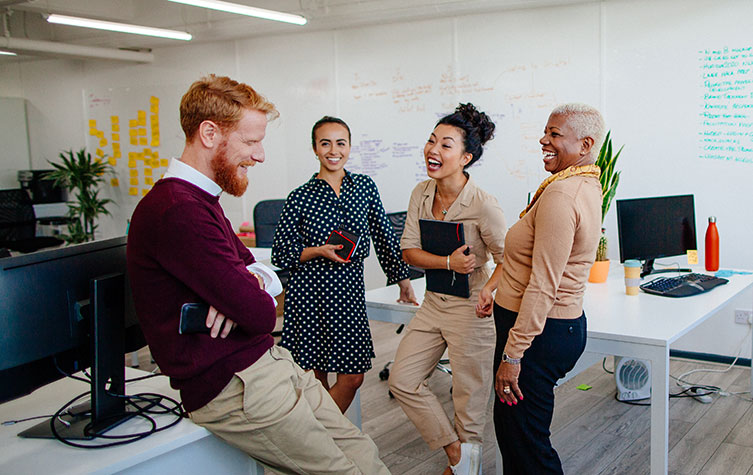 Gender Pay Gap Explained
Learn more about the Gender Pay Gap, and our journey towards eradicating it within our organisation.
Watch video
Our Inclusive Community
Fujitsu has an active people-led Inclusive Community which influence and support our approach to widening inclusion and creating a culture of belonging.

Our Inclusive Community is at the heart of what we do and how we do things here. The purpose of the Inclusive Community is to support our people so they can see themselves represented, included and that they feel they belong.
All of our people are encouraged and supported to be part of our community, either as a Co-Chair, Champion, member or an Ally. Our Inclusive Community intersects (overlaps) and aligns all community groups: Ability Matters, Cultural Diversity, Emerging Professionals, Pride, Wellbeing and Women's Business which will ensure that they are representative and reflective of our people. All our communities are led by voluntary Co-Chairs, aligned to an active Executive Sponsor and supported by Champions.

The evolution of the People-Led model (which went live on 1st April 2022) has already increased membership and engagement, leading to a greater sense of belonging for our people. We do not underestimate the significance our Inclusive Community play in creating a better experience for our people, our customers and our partners. On average, 98 days per working month is supported by Fujitsu to enable the success of the Inclusive Community.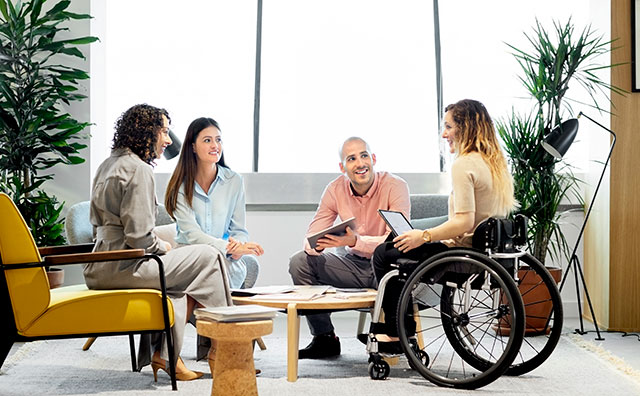 Achievements and Accreditations
We are incredibly proud of what has been achieved at Fujitsu over the last 5 years in the context of DE&I and Wellbeing. Placed within the Top 50 Employers for Women in the UK for over five years; a Stonewall Top 100 Employer for LGBT+ colleagues; a Social Mobility Index Top 75 employer; a Disability Confident Leader; founding member of the Valuable 500; one of the first companies to voluntarily publish our Ethnicity Pay Gap report; Black Tech Achievement Award Winner of Employer of the Year 2022 and we are a Business in the Community Race at Work Charter Signatory. Not only this, but we are a Mindful Employer who is committed to menopause friendly and area a beacon member with a commitment to the Employer's Initiative on domestic abuse.

Work your way at Fujitsu
At Fujitsu, we believe in empowering our people to be able to take a flexible approach to their working pattern and location. This allows us to build an inclusive and supportive culture where wellbeing is supported. There are six key elements to the Work Your Way approach:
Three Flexible Bank Holidays; two in May, and one in August, which can be used at any time throughout the year without the need for manager approval
Flexible Cross-Border Locations: The ability to work in another country for up to 20 working days per year.
Hybrid Working, which allows flexible working locations to suit personal preferences and work requirements
Flexible Working Hours: Establishing core working hours for each individual, with the ability to take a flexible approach outside of these hours
Focus Time: People are supported to block quiet, uninterrupted working time into their calendars to enable innovation, action completion and development
Wellbeing Hour: One hour per week, as part of contracted hours, is available for all employees to spend time away from work, doing something to support their wellbeing.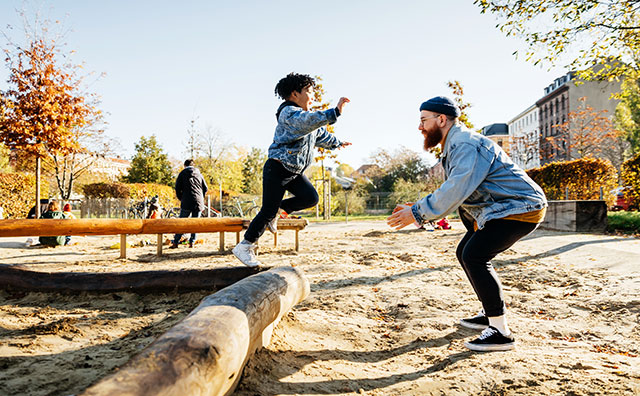 Human Rights
The Fujitsu Way is a set of values and a code of conduct which all Fujitsu employees follow when conducting their daily business activities and operations.

'We respect human rights' is one of the core principles of the code of conduct. The Fujitsu Human Rights statement was published in 2014, most recently revised in 2022 and is available in 21 languages.