Fujitsu digital mobility solutions - delivering a truly seamless travel experience
In today's digital age, transport operators face a unique challenge - how to deliver a truly seamless, high quality, reliable and affordable passenger-controlled journey while using capital-intensive physical infrastructure. At Fujitsu, we believe the way to achieve this goal is through the co-creation and deployment of innovative digital transport solutions.
It's our belief that co-creation with an expert partner is a far more effective way of developing new solutions than working in isolation. By working closely together, we can help you understand how integrating digital technology can enhance your passenger experience, lower your costs and gain insight into your passengers' behaviour and needs.
We have experience co-creating digital solutions that have overcome the issues of regulating services and delivering a uniform experience each and every time. Our portfolio of secure, intelligence-led transportation solutions enables transport operators across sea, air, rail and road to deliver a more personalised and consistent passenger experience.
With our digital technology we connect business, technical and operations to enable operators to deliver a seamless end-to-end travel experience. We have the capability to connect every stage of your passenger's journey – from planning and booking tickets through to the on-time arrival at destination. Our portfolio of digital transport solutions includes:
Aviation Scheduling
Digital Car Park Management
Digital Traffic Flow Management
Digital Customer Information Systems
Digital Noise and Emissions Monitoring
Digital Safety and Compliance
Digital Ticketing Solutions
Driver Alertness Monitoring
Mobile Ticketing Solutions
Rail Crew Rostering and Disruption Management
Smart and Integrated Ticketing and Loyalty Schemes

Transport: Where Are We Going? And How Are We Going to Get There?
Digital transformation has become an urgent priority for transport operators. It can link the back-office with the front-office to ensure that purchasing a ticket is easy and straightforward, passenger data is kept secure, and data collected can be turned into actionable insight into customer behaviour.
With the transport sector now under intense pressure to digitally transform, the question is - what priorities need to be addressed by operators to ensure that they arrive at the digital right destination?
To aid the sector on its digital journey, we questioned several digital transport industry experts. Read our report to find out how technology can be integrated to get customers from A to B at the right service and price level using capital-intense physical infrastructure.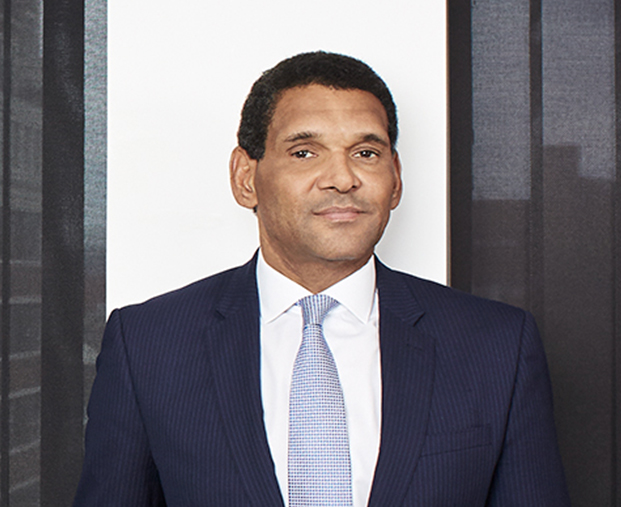 David Waboso, group managing director of The Digital Railway, describes to Fujitsu's I-CIO magazine how digital transformation has the capability to boost performance, unlock capacity and enhance the customer journey.
"The challenge is to get the most performance and capacity out of what we've already got in the UK. Traditionally that might have involved longer trains and platforms or the re-siting of signals. But we've now largely exhausted those approaches, so we need a different way of unlocking capacity, and that is where digital comes in."
Find out more
Find out more about our transportation IT solutions
Meet our transport expert
Nial Finnegan
Transport Offering Manager, Fujitsu EMEIA