<!-Subtext (optional)->
Transport IT solutions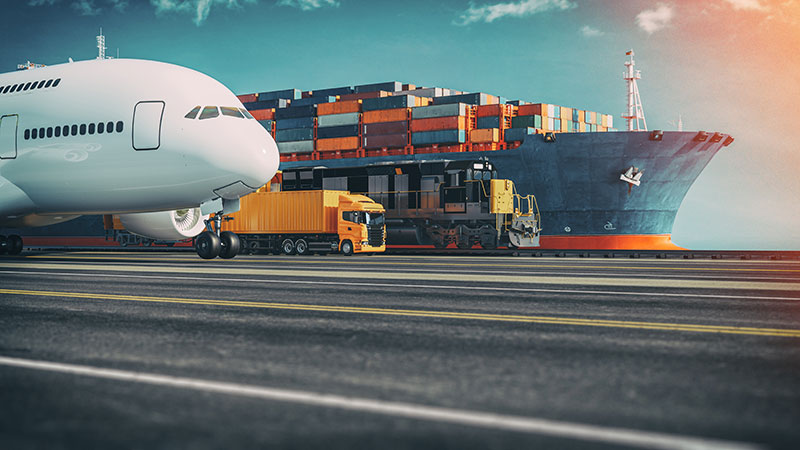 Transport and Logistics for a more Sustainable Future
Building a sustainable future across all transport sectors
At Fujitsu, we aim to inspire sustainability by building impactful and flexible ecosystems across industries and countries. Through digital innovation, we are helping the transport industry on its journey to sustainability. Combining our extensive experience as a digital transformation partner with cutting-edge technologies such as blockchain and AI, we are accelerating the creation of resilient supply chains and a circular economy to achieve carbon neutrality.

Within the UK we already play a significant role in enabling transport organisations and their partners to: lower carbon emissions to hit net-zero, provide seamless and engaging passenger experiences, optimise capacity while reducing operating costs, and increase situational awareness to reduce congestion and improve passenger safety.

Using technology to collect, connect, integrate and analyse data, we empower transport organisations to use the insight they gain to optimise processes and become more agile, responsive and environmentally friendly. With our portfolio of solutions, we can seamlessly connect every stage of the passenger journey in a trusted and secure way. Co-creating with our transport customers, we design and deploy solutions that prioritise passenger wellbeing and go beyond answering immediate transport needs. 

Through digital innovation, we are helping our transport customers to enhance the passenger experience across road, rail, sea and air. Using technology such as AI, we are helping to deliver the future of transport – whether that's autonomous driving, flying taxis or delivery drones.
Building digital transformation
Sustainable Transport
In harmony with the planet
The pioneering design engineering techniques used by Fujitsu focus on enabling environmental protection and creating real solutions with sustainability at their core. Our innovative technologies empower transport organisations to overcome the optimisation challenges they face including fleet management and route planning to reduce carbon emissions and meet net-zero by 2050.

We take a human-centric approach to innovation that has creativity, empathy, and problem-solving firmly at its core. Bringing together the power of the individual, data insight and the connectivity of things and infrastructure we enable our customers to realise new value.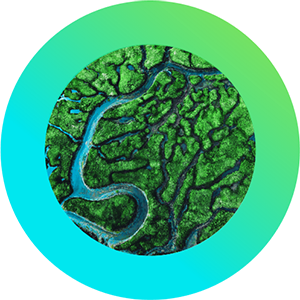 Passenger and Freight Experience
Seamless travel experience
We help develop ecosystems that support individuals in their daily lives. Working together with transport organisations, we co-create solutions that connect physical and digital touchpoints to enhance passenger and employee experiences in a balanced way.

Today, Fujitsu is working closely with Multi-Modal customers to build and implement new ticketing technologies that will support the Williams/Shapps Great British Railways and the transformation of public transport networks in our great cities.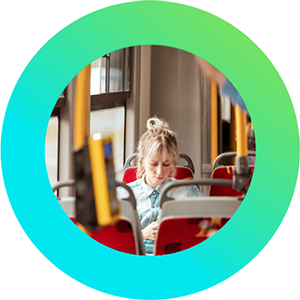 Through data analytics, we help transport operators to unlock data insight to better anticipate passenger needs and continuously improve the travel experience. With our SMART solutions, we increase convenience and help deliver seamless purchase experiences across road, sea, air and rail. We are contributing to the creation of a safe and secure global digital society by using multi-biometric authentication solutions.  

Fujitsu provides palm vein authentication technology and an AI solution that recognises products and customers behaviors automatically.
Trusted Society
The Future of a safe Society
Our goal is to help create communities that embody safety, security and resilience. By contributing to the development of trusted data flow, we are helping with the ongoing transformation of public services.

We aim to realise a society where every individual can live their best life. To this end, we have developed a range of trusted technologies that include digital twin to predict risks and ensure a safer and more resilient society.

In the next 20 years, Aviation will transform personal mobility. More Sustainable fuel sources and unmanned vehicles for short trips will put incredible strain on our airspace.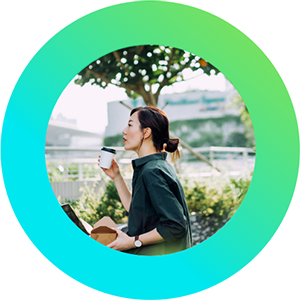 Quantum Digital Annealer is one way to make air travel more efficient, today. Working together with leading hardware and software partners, we help organisations leverage the power of intelligent CCTV to identify and report on suspicious or anti-social behaviour within urban environments.

We help to optimize logistics and address environmental challenges by using our AI, 5G, Digital Twin and Quantum Computing.

We care about the environment, so we use IoT technology that collects and analyzes real-time data on vehicles CO2 emissions.

Find out more about our Smart mobility project by combining on demand transportation management services and autonomous driving technology to help people living on isolated islands.
Healthy Living
The future of Wellbeing
Through harnessing the power of digital innovation, we are helping to make healthy living a reality. We are already engaged with a broad portfolio of partners across the transport industry supporting our customers as society's transportation demands change. 

For instance, utilised within the transport industry, our range of wearable solutions and sensor technologies continuously monitor worker wellbeing to mitigate the effects of overworking, heat stress and the environmental impact of pollution, dust and noise.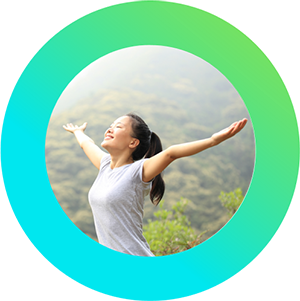 Using technology to reduce incidents and keep people safe.


Digital Twin technology enables testing in safe virtual environments – whether that's transport infrastructure, maintenance or repairs.
Road and rail maintenance is dangerous. Deploying AI and robotic technology solutions reduce the need for human presence at road and rail sites to cut incidents and keep people safe.
In aviation, sensor technology can be used to manage employee safety and passenger wellbeing.
Business Digital Transformation
The future of management
At Fujitsu, we design and deliver solutions for data-driven transformation that improve agility and efficiency across transport organisations. Working closely with strategic partners such as ServiceNow, SAP, Microsoft, and Salesforce we deliver business value through innovation. Through our extensive IT portfolio which includes managed workplace services, application services, infrastructure services, hybrid cloud, process automation, and data analytics, we empower transport organisations to become more sustainable, agile and resilient. With our range of trusted digital workplace solutions including Smart Working and Borderless Office, we empower people to be more productive and creative in their roles.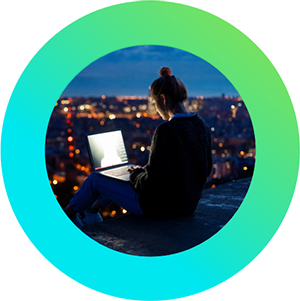 Digital shift - Enabling our customers to digitalise and provide safe, sustainable passenger experiences. We are providing digital innovations today and our future engagement will support safer motorways tomorrow.
Business applications - Today Fujitsu has gone live with a new Digital Radio Communications system for the Emergency Services to greatly improve efficiency and response times.
Hybrid IT - IT is changing how citizens and our customers think about transport. The potential of 5G networks and managing security risks, as transport becomes increasingly automated, are all critical to the future safety and security of all.



Find out how we are helping your industry transform how people work
Fujitsu has developed a system that uses Internet of Things (IoT) to visualise operational status, progress, and failures to improve production line efficiency at the Commercial Aircraft Divisions of Mitsubishi Heavy Industries.
Insights
Digital Transformation
Transport: Where Are We Going? And How Are We Going to Get There?

Digital transformation is a journey that the transport sector needs to take, but what are the priorities that must be addressed to ensure it arrives at the right destination?





Smart cities mobility

How Always Optimal transport solutions can revolutionise smart cities and regions
Case studies
Great work leads to great references. Please see here our customers stories
Why Partner with Fujitsu?
At Fujitsu, our goal is to make the world more sustainable by building trust in society through innovation. With digital technologies reshaping the world in which we live, the transport sector is becoming more connected than ever before. However, identifying the right technology to implement can be challenging.

With over 40 years of experience working within the transport sector across air, sea, road and rail, we have the expertise to use emerging technologies to deliver true business value. By equipping you with the latest digital solutions we can help you to optimise operations, manage critical assets, meet your sustainability goals and transform the travel experience.
Work with us to:
Lower carbon emissions and reduce pollution
Optimise capacity
Optimise fleet management
Increase passenger satisfaction
Ensure passenger safety and wellbeing
Contribute to SMART City development
Reduce operating costs
Increase efficiency
Increase situational awareness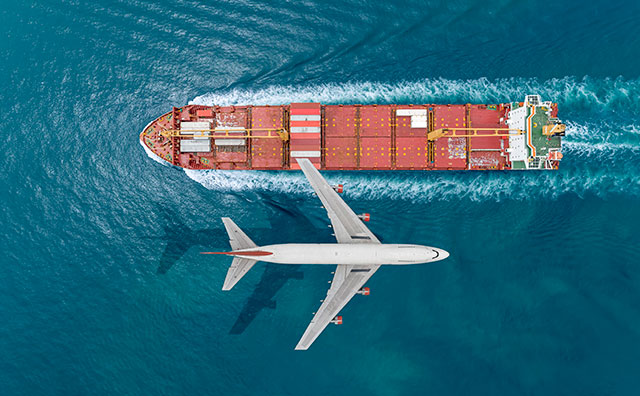 Select the right technology with Fujitsu. Through co-creation and our partner ecosystems, we work with you to help find the right solutions to transform your business and achieve greater efficiencies.
Discover more about Transport IT solutions at Fujitsu



Aviation

Delivering innovative digital solutions to enable airports, carriers and their partners to become more adaptive and sustainable.




Infrastructure and Logistics

Digitally modernising infrastructure to enable safe, sustainable and engaging passenger experiences.