Your Career at Fujitsu
Fujitsu UK is a diverse organisation with over 7,000 people. Our purpose is to make the world more sustainable by building trust in society through innovation. We are committed to digital co-creation and blending business expertise with digital technology.
Although you may not realise it, many of the computer systems you use every day are powered by Fujitsu.
From high street retailers and banks right through to energy companies and government departments, we're behind some of the country's largest brands and institutions.

In fact, for over 50 years, we've ensured that the UK's most critical infrastructure operates smoothly, 24/7, whatever's happening in the world.
Search our current opportunities
Our Promises
We can only build trust in society through innovation if we trust our people to deliver solutions that deliver lasting change. Fujitsu is a place where everyone is trusted to transform, it's a place where working your way is the right way and where doing the right thing is everything. It's also where we achieve together in a leading business that delivers global reach and focuses on local impact.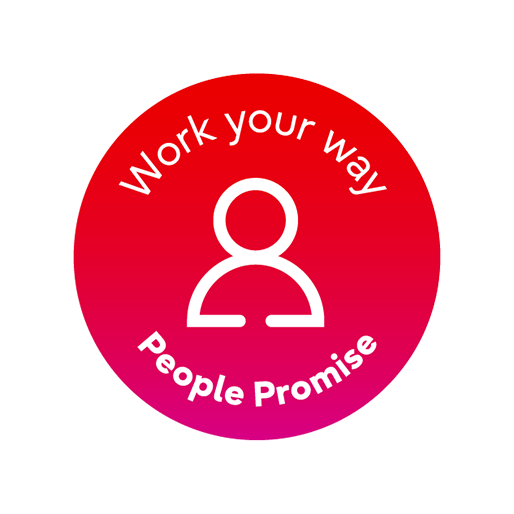 Work your way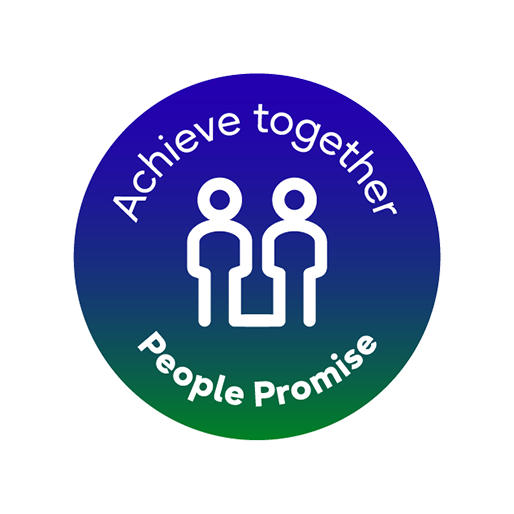 Achieve together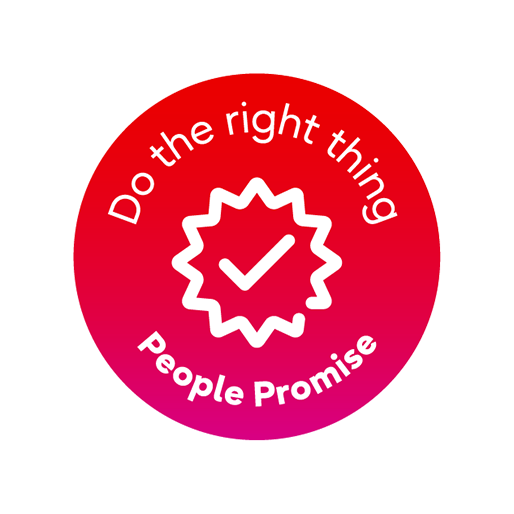 Do the right thing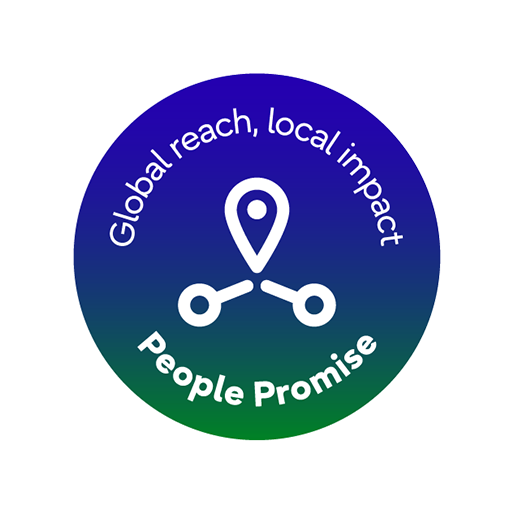 Global reach, local impact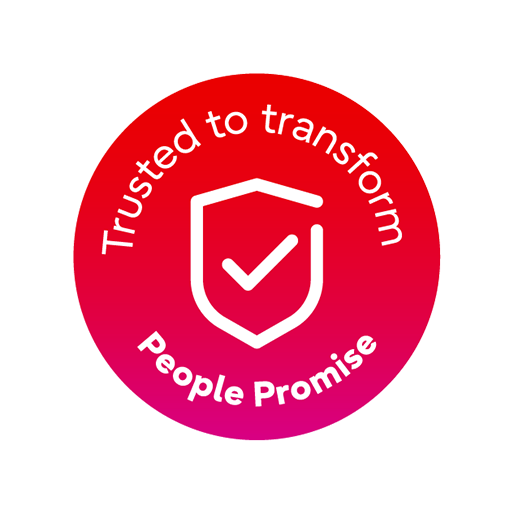 Trusted to transform
Flexible Working with 'Work Your Way'
We believe that people are more likely to succeed and deliver their best work for customers when they're able to work in a way that suits them. That's why we have embraced flexible and hybrid working at Fujitsu.
In our recent employee survey, 85% of our people told us they want to work more remotely going forward.

Our 'Work Your Way' commitment means that our people can do that with the flexibility to choose where and how they work.

Working remotely does not suit everyone and we have roles which require people to be on-site. We support all of our people in finding positive work-life balance regardless of whether they work remotely, on-site or a mix of both.


Your Benefits



25 days holiday

plus Public Holidays




Pension

Double matching contributions of up to 10%




Life

assurance
We believe that saving for retirement is very important and are committed to supporting our employees by providing access to our pension plan. Fujitsu's pension plan is open to all new employees. There are many benefits to joining our pension plan, including:



Saving for your retirement
Double matching contributions from Fujitsu of up to 10%
An additional 2 x salary lump sum, if you die in service and leave a dependant
Income Protection if you are unable to work for an extended period due to illness or injury
You can amend your contributions % at any time






Lifestyle

Increase annual leave allowance by up to 10 days or reduce it by up to 5 days
Travel Insurance




Health and Wellbeing

Dental cover
Health Cash Plan
Health Assessment
Medical Benefit




Insurance

Life Assurance additional for employee
Life assurance partner
Critical illness – employee(+partner)
Personal Accident insurance
Voluntary income protection
Employee Discounts gives our employees and their families access to hundreds of online discounts covering a variety of categories such as Health and Fitness, Fashion, Flowers & Gifts, Home Entertainment and Travel. There is also the option to buy and top up a range of vouchers and instant codes from leading high street retailers, get discounted cinema tickets and even link your bank card to automatically earn points when shopping in-store/online. The Community Online Academy (COA) on the platform has lots of classes for adults and children on a variety of topics; the free courses can be accessed via your discounts account and there are many videos of previous classes available as well as the ability to download the COA app to your mobile


Your Life Journey
Fujitsu supports a life friendly approach for all employees to strike the right balance between their work and family responsibilities.

We provide parents and prospective parents with the flexibility and support that is necessary to achieve this balance whilst being compatible with and beneficial to business efficiency.

Our support includes maternity, paternal and adoption leave, employee assistance programme, sabbatical and flexible working and more.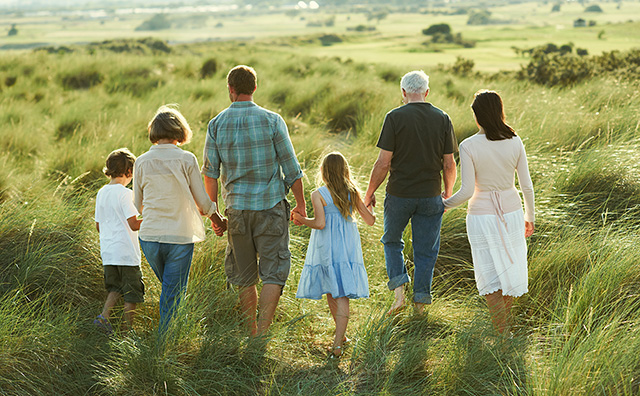 Maternity and Adoption Leave
We automatically enhance your Statutory Adoption Pay (SAP) / Statutory Maternity Pay (SMP) so you will receive full pay for a total of 24 weeks, followed by 15 weeks of SMP, providing you been with us for 26 weeks or more at 15 weeks before your due date. Any remaining maternity leave (up to the 52 weeks maximum) will then be unpaid.

Paternity
To ensure that you get to spend quality time with your new arrival, partners can use paternity leave to take up to two weeks' time off work, within eight weeks of their birth or adoption. You may decide to take off less than two weeks but you must take it in one go and if you do only take one week you won't be able to take the second week at a later date.

Shared Parental
Shared Parental Leave (SPL) enables you to have greater choice over how you use the time to care for your child during their first year of birth or placement. You and your partner can share up to 50 weeks' leave and up to 37 weeks' Statutory Shared Parental Leave pay.

Parental Leave
Parents, legal guardians or those that have parental responsibility for a child up to the age of 18, whether you are living with the child or not, can take unpaid time off for up to 4 weeks each year.
We have an external Employee Assistance Programme who provide a free confidential support service via their helpline which is available to all employees and their immediate families.
We have a sabbatical programme that allows employees to apply for time out between 3 and 6 months for any reason. It can allow parents time to spend with their families, maybe allow time to care for a relative or something else such as long trip or simply time to relax.
Our approach to Bereavement Leave has recently been refreshed to better support employees going through some of the most difficult times in their lives. Fujitsu provides 4 weeks' paid leave for bereaved parents of a child of any age, including all types of pregnancy loss, recognising our employees' parental status from day 1 of pregnancy, and will provide this support and time off to all employees who lose a child, irrespective of their length of service. We also provide up to 4 weeks paid leave following the death of a spouse partner, and up to 2 weeks paid lave following the death of any other immediate or close family member.

We know at Fujitsu that the loss of a colleague can be incredibly challenging for our people. To support colleagues emotional wellbeing during these difficult times, we have an employee remembrance site that announces the passing of colleagues and provides a space for the sharing of memories and messages of condolence.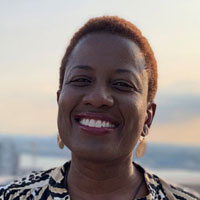 "I am proud to be a member of the Fujitsu family which is resilient, hard working, innovative and has a culture of putting people first."
Karen Alexander, Project Associate at Fujitsu
Building your Path to Success
The pace of change in society is relentless and especially so within the technology industry. 

It is paramount that we're committed to ensuring our people are equipped with the skills they need for today and for the future. 

We do this by providing a wide range of learning opportunities including; training platforms such as Pluralsight, Cloud Academy and LinkedIn Learning, support for certification and professional qualifications, a constantly refreshed range of internal development routes and training pathways.

Our services and solutions utilise a wide variety of technologies offering the opportunity for broad technical development.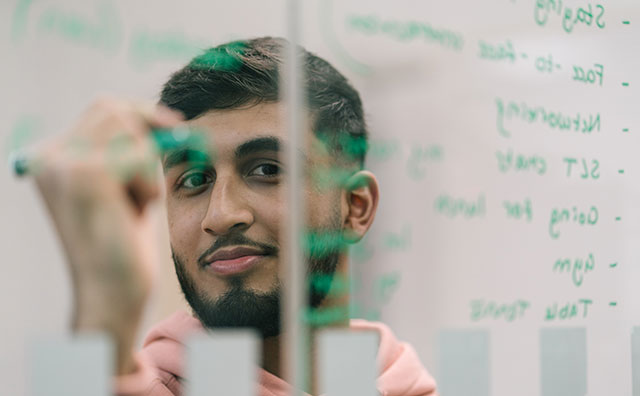 We offer extensive and continuously refreshed technical learning options.  Among others, we have Academies in ServiceNow, Oracle and SAP and Cloud.  
Developing your Career
Fujitsu supports a life friendly approach for all employees to strike the right balance between their work and family responsibilities.
Our organisational talent needs for the future are not necessarily the talent we have today. Our vision of 'Human Centric Innovation' demands talent who will actively drive and innovate our digital agenda.

Retaining competitive advantage in this tough environment means our talent programmes are more important than ever before. It is essential that all of our talent streams are linked, ensuring we have the right people in the right roles across all of the organisation.

In short, a talent population aligned to, and actively driving, our future strategy.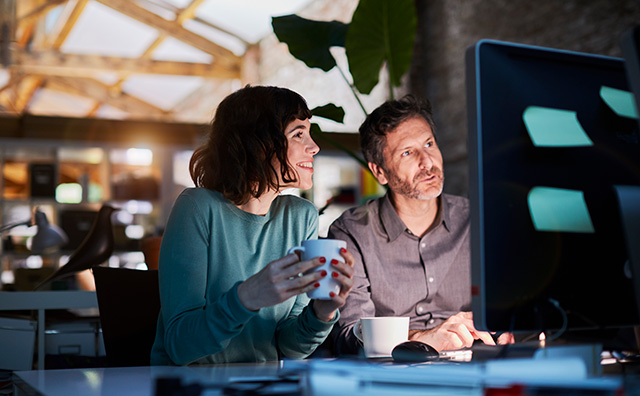 We have a variety of talent programmes which include:
Radar – A programme to upskill employees in technical streams, as well as business skills. Alumni from this programme have gone further in their careers through our senior level talent programme, used their evidence on programme to win awards and others have facilitated internal career moves from applying their new knowledge
Shape Your Leadership – this series offers practical development, tools and tips through a series of interactive webcasts delivered by a variety of expert facilitators and thought leaders on topics ranging from Career Conversations, Mental Health Awareness, Virtual and Hybrid leadership, Racial Equality and Inclusive Recruitment.  
The Fujitsu Distinguished Engineer programme continues to be a recognition and celebration of our very best technical talent throughout the organisation.
Being a Responsible Employer
Our people are our most valuable asset. We're creating a great place to work where we embrace diversity and empower all of our people to succeed. We are proud to be featured in the Stonewall Top 100 Employers for LGBT+ people, The Times Top 50 Employers for Women and the Social Mobility Foundation's Top 75 Employers lists. We have reaffirmed our commitment to people with disabilities as a member of the Valuable 500 and are working to improve our racial equality as signatories of the Business in the Community Race at Work charter.


Discover more about Fujitsu



Diversity & Inclusion

We believe in the power of human difference to create a better future in a digital and diverse world.