<!-Subtext (optional)->
Fujitsu Digital Retail Technology and Hospitality IT Solutions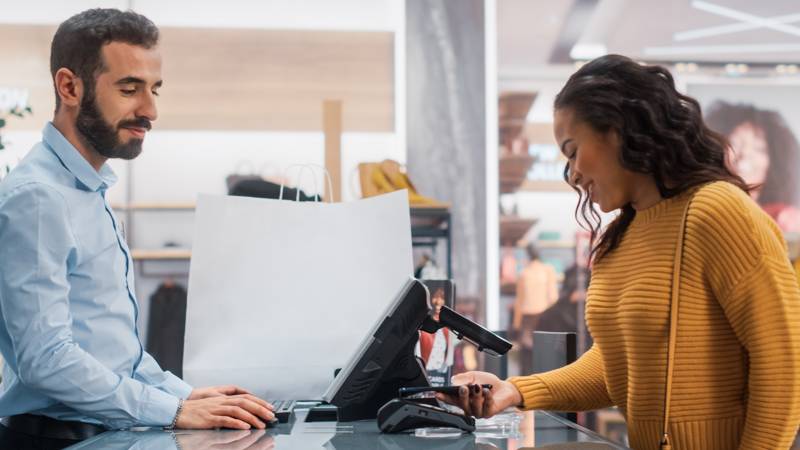 Drive sustainable business transformation and resilient operations through digital innovation
Get your resilient and sustainable foundation right, and great consumer experiences will follow
Today within retail and hospitality, business resilience, sustainability and frictionless consumer experiences are crucial to success. But in an industry under constant pressure to rapidly adapt and evolve, how do you approach these goals? How do you meet sustainability targets, overcome shrinkage, ensure a resilient supply chain and do more with less, all while keeping pace with customer demands for a seamless and enhanced experience across all channels?
Work with Fujitsu to overcome the challenges you face. With our innovative digital retail technology and hospitality IT solutions we enable you to flex at pace and transform to:

Remain resilient in the face of disruption and economic shock
Ensure sustainability to lower your carbon footprint
Deliver frictionless consumer experiences
Meet changing market and customer needs
"Working as one team across Fujitsu, Whitbread and Microsoft has given us a cloud platform that enables migration to a modern and more sustainable environment."
Simon Maddock, Head of Infrastructure, Whitbread
Enabling retail transformation around the globe
Today's customers are more demanding than ever. They expect retailers to know everything about them, be everywhere they are and fulfil their every desire.
How can you meet their demands while also running efficient operations, driving innovation and delivering year on year growth?
By opening up your business to a different way of working.
We call it Always Open Retail.
Business resilience
Digital innovation that empowers you to adapt, thrive and prosper.
Within retail and hospitality, the risk of business disruption is always present – the unexpected can happen at any time and must be planned for. Businesses founded on resilient operations with the flexibility to quickly react to change, whatever that change may be, are prepared for anything and capable of thriving in altered circumstances.
Whether it's issues arising from economic shock due to soaring inflation and rising operating costs, high staff attrition, supply chain disruption or a shift in customer channels, Fujitsu has a range of solutions that can enable you to overcome the challenges you face. Work with us to optimize processes and transform at speed to become more sustainable, agile and resilient. Our range of infrastructure solutions, automation technology, networking capabilities and cloud security services enable you to remove friction points, increase efficiency, save on costs and improve the way you operate - empowering you to become a truly adaptive and resilient organisation.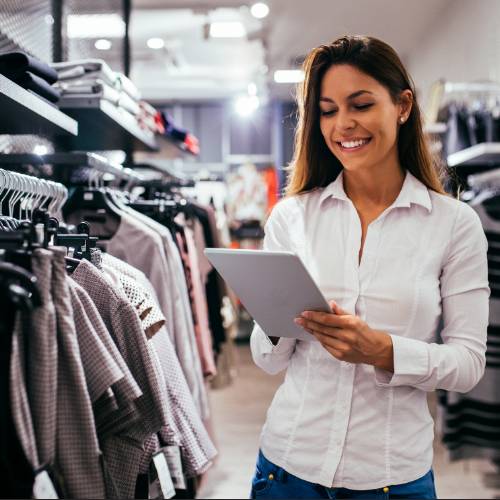 Explore our range of technology solutions and discover how you can increase your business resilience to adapt, thrive and prosper in a changing world.
Sustainability transformation
Technology innovation that improves sustainability outcomes and unlocks new opportunities for growth
Today, we are experiencing a new era of responsible retail and hospitality in which the principles of social, environmental and corporate governance have become a priority. Consumers are more environmentally conscious than ever before. They are increasingly moving away from businesses that don't match their values and are instead choosing brands that not only talk about responsibility—but actively demonstrate it. Demands to reduce carbon emissions and for supply chain traceability and transparency are therefore rising, with those able to prove their sustainability claims, better placed to grow and attract new customers.
Sustainability transformation is about reducing your impact, managing waste, cutting your carbon footprint and building systems capable of regeneration. It's about transforming your business to bring about positive environmental and societal change. At Fujitsu, we understand the challenges of sustainable transformation, which is why we have developed a range of technology solutions to optimise operations, increase supply chain transparency, cut wastage and lower energy usage to reduce carbon footprints and accelerate sustainability.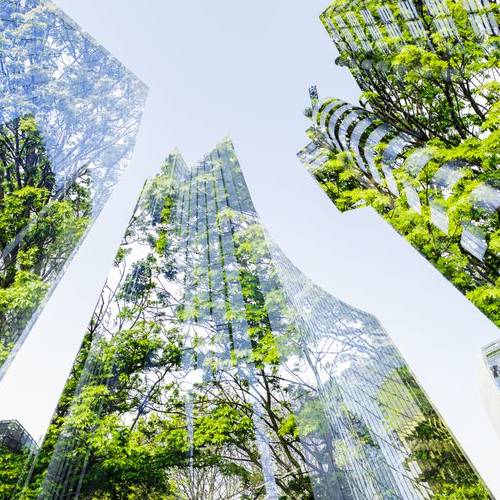 Explore our range of solutions and discover how working with us can help you to transform your business and drive positive change.
Consumer Experience Transformation
Digital solutions that deliver seamless consumer experiences, without channel or frictional impediment
Success in retail and hospitality is about understanding your customers and meeting their needs. Today, consumers want convenient, frictionless and unified retail experiences where they can seamlessly move from online to in-store. They want quick same-day delivery, efficient in-store services and self-service channels where they can just walk in, pick up what they want, quickly pay and leave without ever interacting with a member of staff – all enabled by automation. And they want detailed product and service information before they buy – such as carbon footprint and material origin to understand the environmental and social impact of their purchasing decisions.
With growing consumer awareness of the environmental and social impact of consumption, along with the rising demand for seamless and unified retail and consumer experiences, Fujitsu has combined industry know-how, seasoned implementation, managed services and business change skills, with innovative digital technologies and strategic partnerships, to enable retailer and hospitality businesses to rethink and transform their consumer experience to deliver growth and a positive impact on society.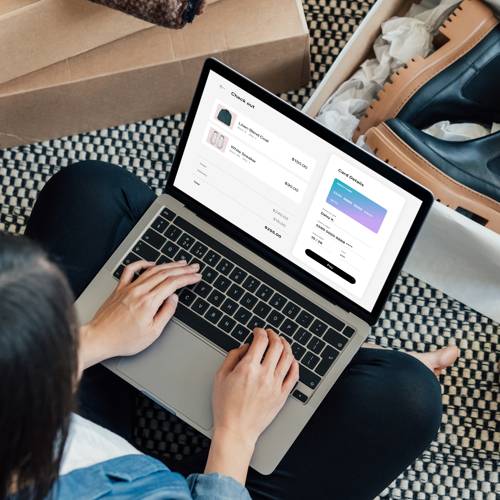 Explore our CX technologies and keep pace with customer demands for new ways to consume products and services in a more sustainable way.
Fujitsu Uvance
Technology innovation that solves your business challenges and creates a more sustainable world
Using innovative technologies, Fujitsu Uvance is bringing about sustainability transformation that is delivering positive change for our environment, society and planet. Our mission is to help our retail and hospitality customers sustainably transform to deliver growth and a positive impact on society. We understand the industry challenges our customers face, whether that's driving sustainable transformation, ensuring business resilience or keeping pace with rising customer expectations, and have developed a portfolio of retail and hospitality technology solutions to meet these challenges head-on. Using our 50+ years of retail and hospitality sector experience we are helping our customers to help drive high-impact improvement.
Explore to discover more about Fujitsu Uvance. Find out how we can power your sustainable future and enable you to deliver seamless and personalised end-to-end customer journeys through the more efficient use of people and resources.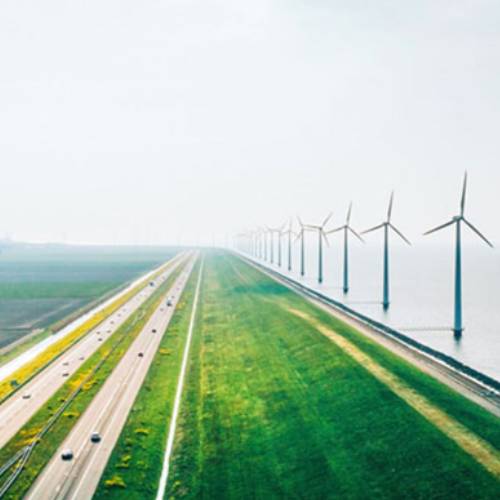 Your adaptive future
Disruption and change demand an adaptive organisation. Watch the video to discover the 5 elements of evolution to transform and future-proof your business.
Read more