Government IT Solutions - Digitalisation Services


Digital Transformation for Government
Against a backdrop of political turbulence, government departments and agencies face pressing challenges in learning fast and acting quickly to deliver innovative services on-demand – and at speed. Digital co-creation offers an opportunity to respond and scale dynamically, to efficiently transform services in a way that is secure, resilient and customised according to your unique requirements.
At Fujitsu, we have vast experience of designing and building new applications and implementing cost-effective digital solutions. We can enable you to transition and digitally transform from slow legacy IT to fast IT, with our help you can deliver the services citizens need to get on with their lives.
Watch our video or download our public-sector brochure to discover how we can help you achieve your digital vision: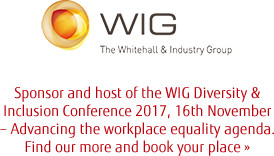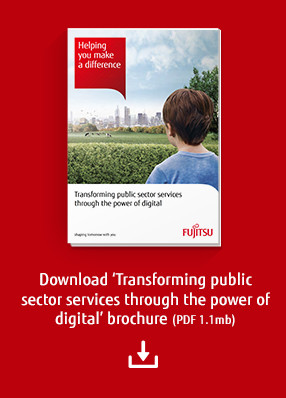 Why gamble with digitalisation?
As a new era dawns and digitalisation becomes a priority for UK government organisations, Fujitsu is poised to support your digital transformation. As your citizens' expectations change to reflect their experiences with consumer technologies, you need to respond quickly and rapidly to deliver on-demand services in a way they have come to expect.
Unlike commercial organisations, government bodies face increased pressure when it comes to security, resilience and scale. Which perhaps explains why our Digital Tightrope research report findings reveal a third of government organisations still lack a digital strategy and 58% see digital projects as 'a gamble'
However, with budget cuts increasing pressure on costs, and citizens' rising demands for innovative new services, ignoring digital is no longer an option. Today it is vital to develop the right digital business strategy, one that can strike the right balance of services and blend your existing IT systems with the new, agile technologies the digital world affords.
Why choose Fujitsu as your government IT solutions provider?
With over 40 years of experience working in close collaboration with the UK government, we are the right partner to support you on your digital journey. With our digital technology and service offering, we have the capabilities to empower your government organisation to improve citizens' lives. We already work with central and local government bodies enabling them to make a difference to peoples' lives, we enable: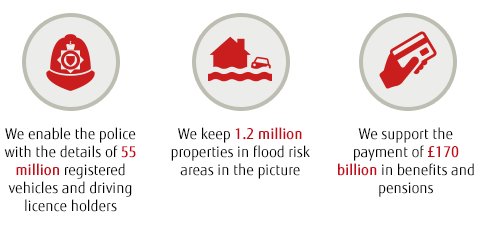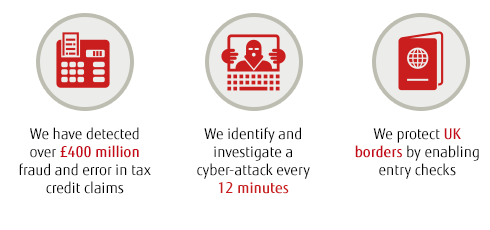 HMRC, UK – Unified Communications

For HM Revenue & Customs, we designed and implemented an agile and cost-effective Fixed Voice Telephony Service to manage HMRC's existing handsets and legacy infrastructure.

Benefits:


lower costs
increased agility and mobility
highly resilient




Forestry Commission, UK – Systems Integration

For the Forestry Commission, we developed and implemented an OS improvement programme to upgrade over 1,500 devices in 54 locations to Windows 7, all of which was done with minimal disruption.

Benefits:


lmprove reliability
cost reduction
standardised user experience
Public Sector Insights

Top of Page