FUJITSU Work Life Shift
It's time to reimagine a new future
The concept of the workplace has changed forever. It's no longer necessarily somewhere your employees go. It's now wherever they choose to be, whether that's at home, in an office or on the move. And wherever it is, and however they connect with it, they expect the same system access, performance, support and security they enjoyed when they came into the office every day. The same ability to access information, perform tasks and collaborate with their colleagues, partners and customers, using intuitive, resilient systems that let them be at their most productive and efficient.
It's the brave new world of the digital workplace.
A hybrid working model that gives people the flexibility they need to do their best work and live their best lives. Helping them respond to the challenges that lie ahead.
At Fujitsu, we help organisations like yours to create digital workplaces, from shaping your vision through to deploying the solutions and services that will underpin your new reality.
We call it FUJITSU Work Life Shift.
FUJITSU Work Life Shift. Reimagine how work gets done.
The traditional boundaries between our working and home lives are disappearing. FUJITSU Work Life Shift frees your people to create real value, without boundaries, through a flexible, resilient organisational culture.
Find more about FUJITSU Work Life Shift in our E-book
Report: No Going Back - The UK's irreversible work/life shift
Fujitsu recently researched over 250 leaders and 1000 employees across public and private sectors in the UK, about the irreversible work/life shift they've experienced in the last 12months.
Key findings:
46% of leaders advise changes made in the move to home working didn't go far enough and there is still more to do
87% of leaders believe that their employees would prefer a hybrid working model
85% of leaders said hybrid working would make them more resilient to future challenging events
70% of leaders admit they don't have the agility in their technology to adapt to further disruption
Find out more
At Fujitsu, we're helping many organisations exploit hybrid-working through our Work Life Shift approach.
Smart Working
FUJITSU Smart Working gets the best out of your people by ensuring they have secure, stress-free access to the systems and information they need, regardless of their location or choice of device. Our smart working solutions help to automate and simplify processes, freeing your people to focus on delivering high-quality customer services and experiences. Our portfolio of solutions enables you to improve your business resilience and agility with teams that get work done securely from their choice of device, anywhere and everywhere.
Solutions portfolio includes:
Workforce Automation – driving productivity and employee engagement by introducing effective automation and AI technology to free your people from mundane, repetitive tasks and realise their full potential.
Intelligent Workspace - providing personalized, curated information feeds, using micro-apps and AI to improve employees' individual experience and productivity.
Fujitsu Smartforms - providing flexible, digital platforms to capture insights from both employees and customers, quickly and efficiently. Helping you transform these insights into operational actions and improvements.
Benefits:
Automating repetitive, mundane tasks and simplifying how work gets done, Smart Working delivers the following value to customers:
increased workforce productivity
improved customer experiences
increased innovation
greater business agility to respond to rapid changes in demand
Borderless Office
FUJITSU Borderless Office solutions free your people from physical and time constraints enabling them to securely connect from anywhere and at any time. With Borderless Office, we deliver the workplace flexibility you need to keep your people connected to your purpose and the needs of your customers.
Our solutions portfolio includes:
Modern Workspace – endpoint device management and productivity tools that ensure your people always have secure access to apps and data.
Customer Experience Centre – 24/7 digital-first single point of contact for support.
Workplace Support - onsite support delivered where and when it's needed most.
Unified Communications - a cloud-unified collaboration experience ensuring a simplified user experience across multiple devices.
Intelligent Ecosystems - effective management and governance across supplier ecosystems using intelligent service management, analytics and automation.
Intelligent Office - reimagining the office experience, creating hubs designed for collaboration and innovation.
Benefits:
Enabling your people to work and collaborate securely how, where and when suits them, Borderless Office provides the following value to customers:
reduced Opex through facilities consolidation and reduced travel
increased sustainability through less travel
increased access to talent, and greater D&I
reduced risk of security breaches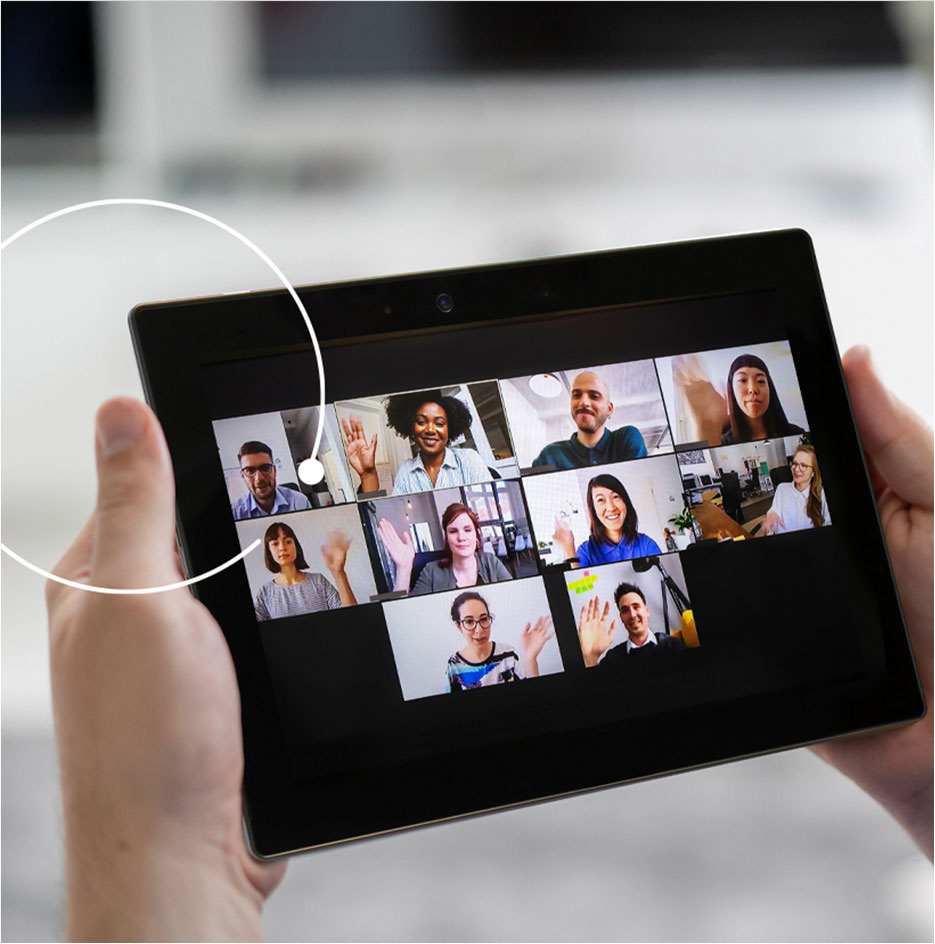 Find more about Borderless Office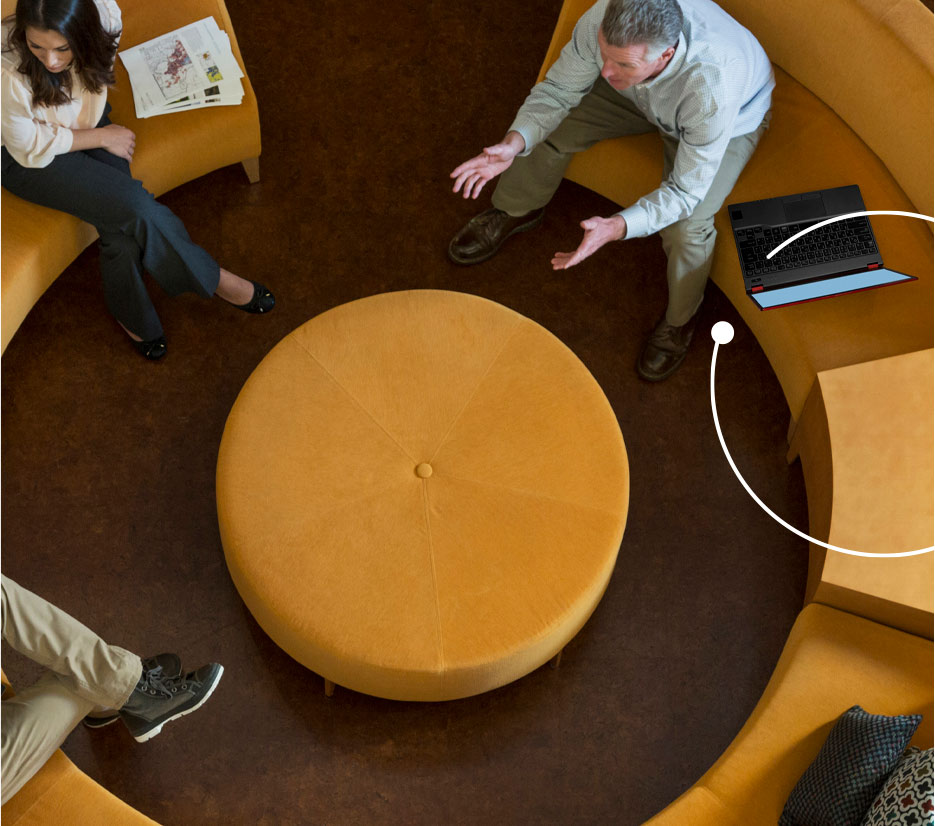 Find more about Culture Change
Culture Change
FUJITSU Culture Change helps you to adopt agile ways of working and looking after the wellbeing of your people. We take a Mind-First™ approach that ensures the culture of your organisation is adaptive and that your people are equipped to deal with any challenges they face.
Our solutions portfolio includes:
Workforce wellbeing - Fujitsu's BuddyConnect mobile app helps people manage their wellbeing in the workplace. Creating trusted relationships, connecting individuals to relevant support information and enabling organisation-wide wellbeing monitoring.
Employee safety - we understand that the wellbeing of your people is your highest priority. We provide a range of new generation anxiety monitoring, social distancing and contact tracing solutions to ensure they can perform at their very best for your customers.
Employee experience - by deploying automated and AI-driven solutions, we help you create positive behavioural change. Enabling new agile ways of working for faster speed-to-market and increased customer focus.
Benefits:
Using insight from analytics, providing in the flow learning and through advisory services, Culture Change delivers the following value to customers:
reduce Opex through lower absenteeism & recruitment
increased business agility through a more adaptive workforce
increased customer experience through better employee experience
What makes Fujitsu UK a partner of choice
At Fujitsu, we are a world-leading technology provider with a long history of delivering technology-based value to our customers. We focus on co-creation and work closely with our customers to deliver their desired business outcomes. Through constant innovation, we are working towards making the world a more sustainable place.
Our customers include leading organisations across the UK public and private sectors.
We are recognised by Gartner as a leader in vision and execution.
We offer flexible commercial terms tailored to the needs of our customers and their business objectives.
We have 5 global delivery centres providing 24/7 services and support across 180 countries.
We support approximately 3.7 million workers and over 8 million end-user devices globally.
We are recognised as a Leader in Gartner 2020 Magic Quadrant for Managed Workplace Services, Europe and are recognised as a leader in vision and execution.
Within the UK, we're already helping customers exploit hybrid-working through our Work Life Shift approach. For example, working with the UK Ministry of Defense we are helping to deliver a great employee experience and have increased digital channel usage by 10% to 47% in 12 Months. For the UK MOD, our virtual agent:
supports 185,000 users
converses in 19 languages
provides access to 12,000 knowledge articles
supports 13,000 interactions/month
For a large retail bank, we operated their automation centre - processing over 60,000 customer requests using 120 robots in 3 days reducing the turnaround time by over 500%.
For a construction company, we built a new incident reporting capability using Microsoft Power Platform to enable the real-time reporting of incidents and full evidence recording for enhanced lessons learnt.
For a global financial services company, we automated Know your Customer and Tax reporting processes resulting in workload reduction by 50%.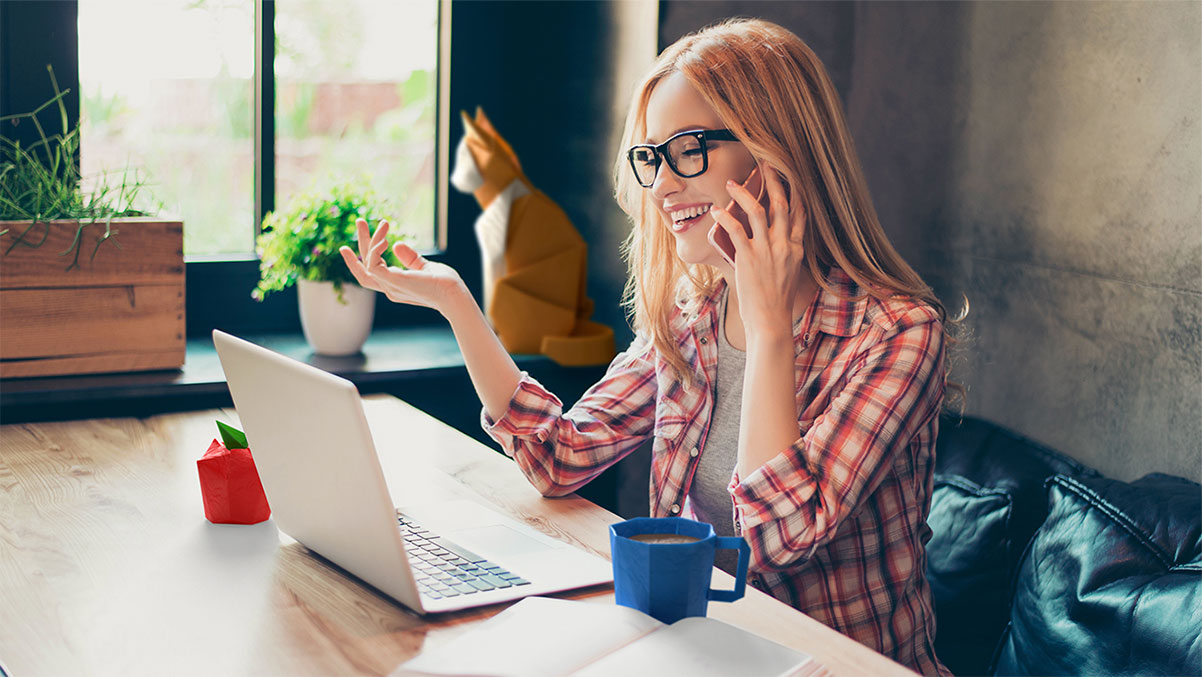 Smart Working in action: Reimagine how work gets done
Join Fujitsu and guest panellists for a truly immersive experience on 5th July 14:00 - 15.30 (UK time), in partnership with Meet the Boss.
In a world that has become accustomed to remote working, it's easy to convince ourselves that we're all now working 'smarter' than ever. And in many ways, we are; we have learned to focus with precision on productive / unproductive time, we have empowered teams to collaborate whilst dispersed, and we have identified the processes that are most critical to serving our customers. This is immensely valuable input to help shape future strategies.
Register for this event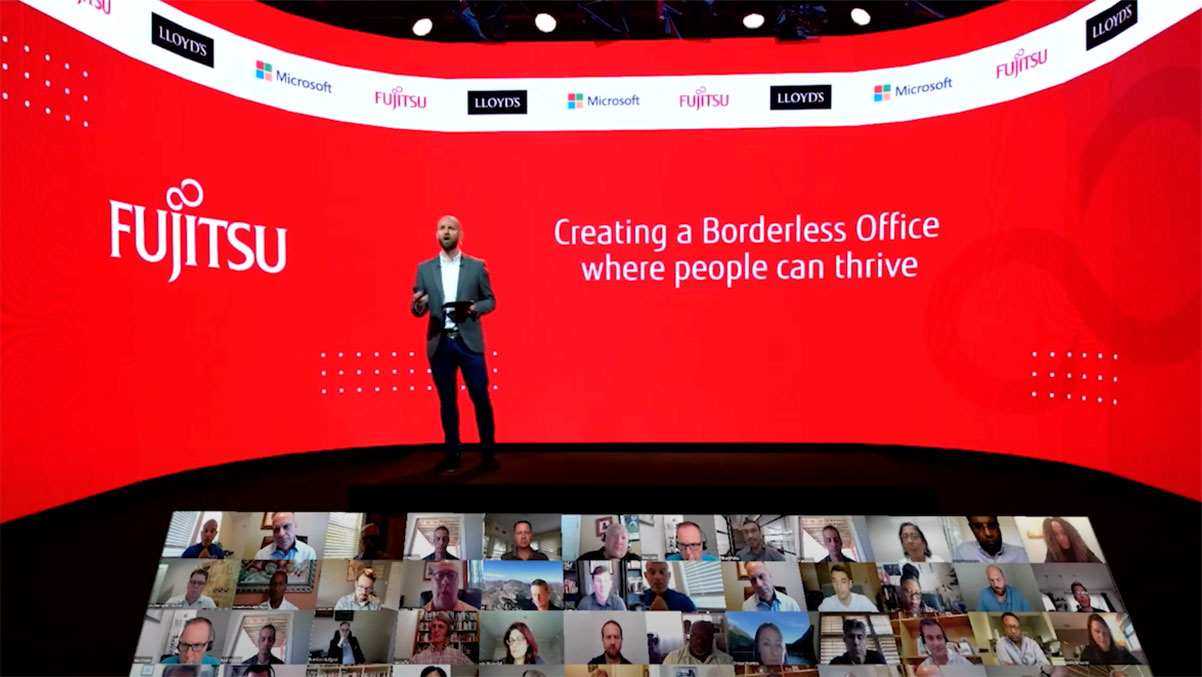 How To create a borderless office where people can thrive
Immerse yourself in the fictitious world of Chamberlain Insurance, a company on the brink of disaster. Our panel of experts from Microsoft, Lloyd's of London and Fujitsu debate how to transform the business for the future.
Watch this virtual event
Find out how we are helping your industry transform how people work