Fujitsu Application Transformation Services
Application transformation is now a business priority, not a choice
Within business today, digital technologies offer a world of new opportunities to innovate, create efficiencies, enhance quality, and improve the customer experience. The pace of change is accelerating, and for legacy organizations looking to compete with more data-centric and agile market entrants, the transformation of incompatible legacy applications has become a priority.
Multi-cloud, combined with new capabilities such as; IoT, AI, Quantum-Inspired computing, and blockchain provide a wealth of opportunities to create new products, services, and business models. However, the question is, when transitioning to take advantage of these new technologies, should you leverage multi-cloud, transform existing applications or build new, cloud-native applications?
Move, transform, build or evolve?
Whatever your business sector, Fujitsu can help you to develop the right business application strategy – whether that's to migrate, transform or build.
Using a combination of end-to-end frameworks, automated tools and a unique IP, we rapidly assess your existing business applications, databases, business rules, and infrastructure before recommending a strategy and outlining the ROI in terms of cost, risk reduction and value to your business.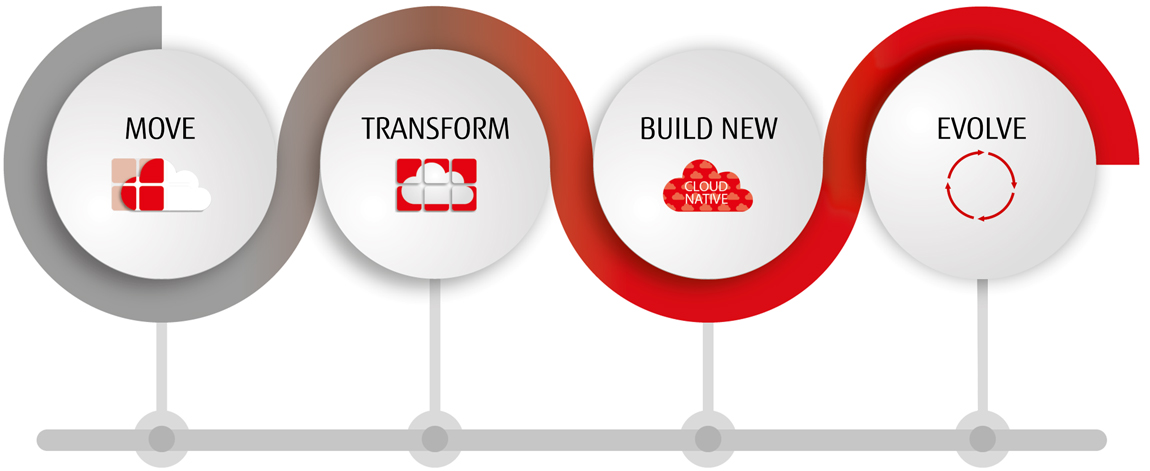 We use proven, low-risk methodology to move applications to a multi-cloud environment
We make structural changes to the architecture of the application, applying APIs, integration and a microservices-based architecture
We build new, cloud-native business-critical applications as well as multi-experience/Low-code applications for the rapid creation of new business solutions.
We continually optimize and evolve your applications to meet your needs today and tomorrow
Contact Fujitsu
Contact us to find out more about our Application Transformation services