<!-Subtext (optional)->
Ensure your servers serve the business
Fujitsu Servers
In today's rapidly evolving business landscape, digital transformation has become a critical driver for success. As organizations strive to keep pace with the changing needs of their customers and the market, they must find the right balance between cloud-based services and infrastructure technologies to deliver innovative digital solutions and modernize their existing IT infrastructure.
Fujitsu is at the forefront of this digital transformation journey, offering a comprehensive range of servers, mainframe and storage systems, infrastructure software, and data center management tools. With our expertise and experience, we help organizations to streamline their IT infrastructure and achieve their digital transformation goals.
Optimizing Server Performance to Drive Business Success with Fujitsu Server Solutions
Fujitsu PRIMERGY Server
Fujitsu PRIMERGY Servers offer exceptional performance, scalability, and efficiency for a variety of applications. They come with different configurations to meet the needs of small, medium, and large businesses.
These servers are designed with energy efficiency in mind, which reduces power consumption and cooling requirements, and lowers the total cost of ownership. They are reliable and easy to manage, featuring advanced management tools that enable remote monitoring and control of system performance and health.
Fujitsu PRIMERGY Servers are a great choice for businesses that need high-performance and reliable servers that can handle different workloads while maximizing efficiency and minimizing costs.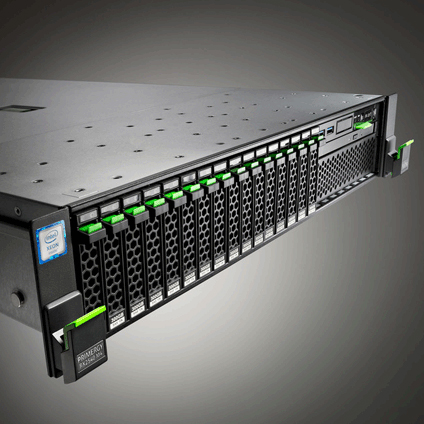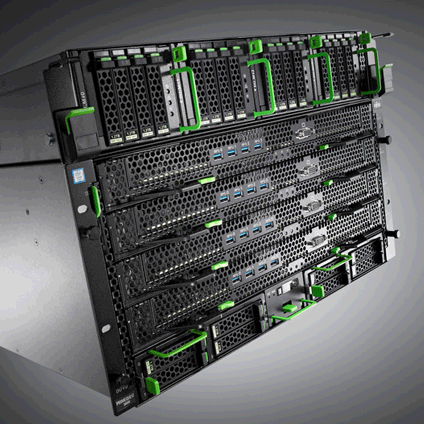 Fujitsu PRIMEQUEST Server
Fujitsu PRIMEQUEST Servers are enterprise-grade servers designed for business-critical and mission-critical applications. These servers offer exceptional reliability, scalability, and performance, making them ideal for large corporations and organizations with demanding workloads.
PRIMEQUEST Servers are built with advanced technologies, such as Intel Xeon processors and high-speed memory, to deliver outstanding performance and processing power. They also offer flexibility and scalability with a range of configuration options, allowing businesses to easily adapt to changing needs.
The servers are designed with advanced redundancy and failover capabilities to ensure maximum uptime and minimize the risk of downtime. They also feature advanced management tools for easy administration and remote monitoring.
BS2000 Mainframes
Fujitsu BS2000 Mainframes are powerful and reliable computing systems designed for high-performance enterprise applications. These mainframes offer advanced processing power, scalability, and availability, making them ideal for mission-critical applications.
BS2000 Mainframes are built with advanced technologies, including Fujitsu's proprietary processors, to ensure exceptional performance and reliability. They also feature advanced security measures, such as encryption and authentication, to protect sensitive data.
These mainframes offer a range of configuration options to meet the needs of different businesses, and they are designed to integrate with existing IT infrastructures for easy modernization.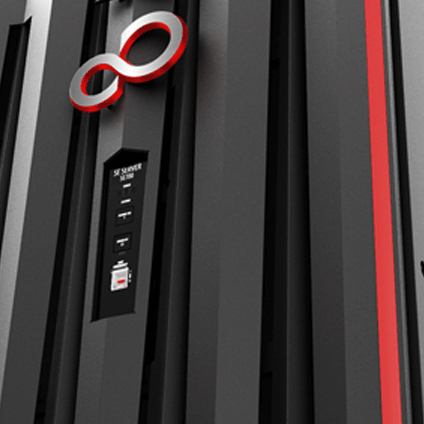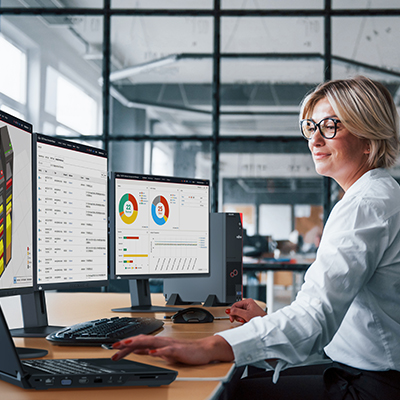 Infrastructure Management
Fujitsu Infrastructure Management Software is a suite of tools designed to simplify the management and monitoring of IT infrastructure. This software allows businesses to easily manage and automate IT operations, including servers, storage, and networks, from a single console.
The software offers a range of features, including remote monitoring, automated configuration management, and resource allocation, that enable businesses to optimize their IT infrastructure for maximum efficiency and performance. It also offers advanced analytics and reporting capabilities to provide insights into system performance and health.
Resources
Need more help?
Find out how Fujitsu can help you