Fujitsu Enabling Digital Transformation


The Digital Journey
Organisations world-wide are investing heavily in digitalisation to drive their productivity, empower their users, engage their customers, and deploy new business models. Digital transformation has the potential to increase an organisation's competitive edge, which is why it has become a priority for businesses looking to secure their future.
Digital enablement is however proving difficult and challenging for many organisations. So much so, that it's estimated that by 2016 up to 70% of all digital business initiatives will fail to deliver on their objectives.
When digital offers the potential to drive competitive advantage and engage customers throughout their buying journey, why does it frequently fail to deliver and often disappoint? The answer is disconnection and a lack of joined up thinking.
Insight from Fujitsu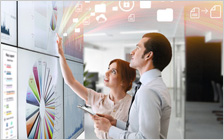 Enabling Digital Insight Guide
Fujitsu leaders debate digitalisation and discuss the dramatic disconnect between objectives and delivery in the digital world.
Download >>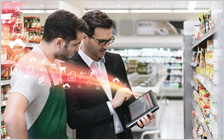 Enabling Digital in Retail Insight Guide
Digital retail transformation experts from Fujitsu debate the future of the physical store in the digital world where consumer expectations have changed.
Download >>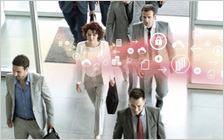 Enabling Digital in the Public Sector Insight Guide
Fujitsu's Public Sector experts discuss whether digital technology can increase public trust in governments.
Download the guide >>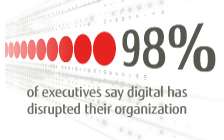 Fit for Digital
Our research found that co-creation could be the key to succeeding in digitalisation.
Read the report >>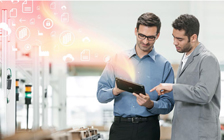 Latest Industry Bulletin
Four common challenges faced during digital transformation.
Find out more >>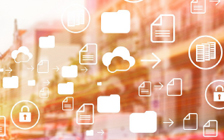 White Paper: The Four Essential Pillars of Digital Transformation
A practical blueprint for going digital
Download >>
Digital modernisation from Fujitsu
A modernised digital ecosystem can deliver true business value. If your digital strategy is failing to deliver the business benefits you need, Fujitsu can help you to realise your digital goals.
We build coherent digital strategies to seamlessly connect people and information. Using our expertise in application modernisation, we enable you to implement a digital strategy that can reduce your costs, improve your efficiency and increase your agility.
We specialise in:
Developing digital business solutions that are innovative and disruptive across market sectors including Retail, Financial Services, Transport, Public Sector and emerging markets;
Building and delivering solutions across multiple technologies and platforms including SaaS, mobile and open source;
Providing agile consulting services including complex systems integration expertise;
Exploiting emerging technologies from our partner ecosystem that are aligned to identified, global market trends.
Is your current digital strategy failing to transform your business world?
In attempting to rapidly respond to a growing demand for efficiency, agility and innovation, many businesses have misguidedly allowed individual departments to push ahead with their own programs. This has led to a bi-modal approach to IT investment, which has created a complex web of applications and solutions across multiple and disparate platforms.
Customers want and expect connected, real time services with the seamless integration of back-end systems with front-end services. Your organisation therefore needs a coherent digital business strategy to streamline existing processes and deploy new connected services and products.
If your organisation offers fragmented end-to-end processes and user experiences Fujitsu can help.
First wave of digital – why has it failed to deliver?
Fujitsu asked several leading thinkers to comment on the first wave of digital and discuss why they think it has failed. Their findings are fascinating, and highlight a dramatic disconnect between objective and delivery in the digital world.
To explore the issues of digital modernisation, read our Enabling Digital Insight Guide. It offers expert commentary to enable you to gain a clear understanding of how to:
deliver improved digital customer experiences
deliver a fully connected digital ecosystem that joins up disparate systems
deploy new business models
Find out how your organisation can break the digital disconnect - contact us online now. 
Top of Page