<!-Subtext (optional)->
Public Transport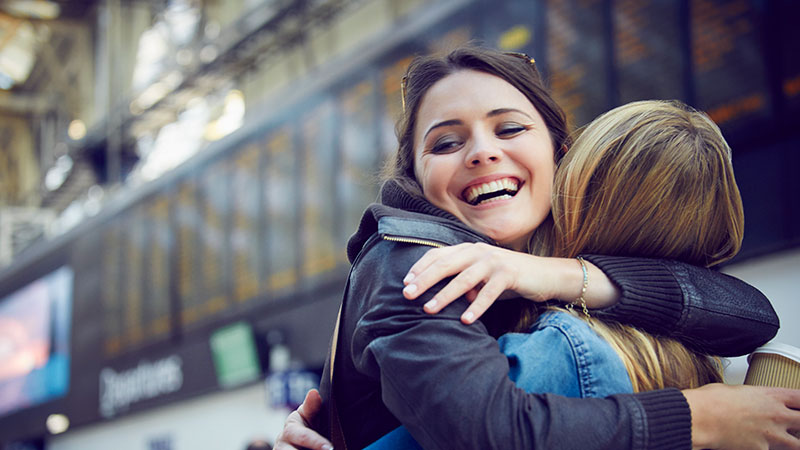 Digitally transforming public transport
Transforming the passenger experience to build a sustainable future
Today, there is mounting pressure to deliver sustainable and efficient public transport systems that provide environmentally friendly and personalised travel experiences for transport users. For over 40 years Fujitsu has worked in partnership with UK public transport organisations supporting their transformation journey. Our human-centric approach to innovation places people firmly at the heart of everything we do.
Whether we're developing and deploying solutions to reduce carbon emissions, AI and data capture to provide accurate asset positioning vital to project planning, or smart ticketing to enhance the passenger experience, our innovative digital solutions are helping our customers to reshape the UK's transport infrastructure and associated business operations.

Fujitsu supports many of the transport operating companies and local transport authorities in delivering retail and validation on national rail, Smart and Account Based Ticketing for leading transport organisations across the UK including: enabling 6 million active smartcards nationally, connecting 30,000 bus ticketing systems daily, processing 1 billion smart transactions per year and enabling the collection of £0.6bn in revenue per year.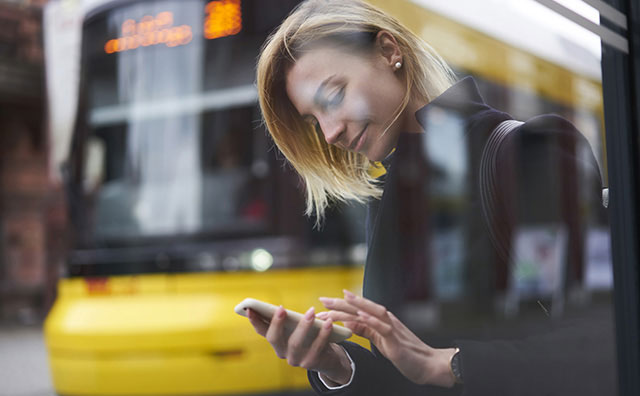 Working as your technology partner, we co-create solutions that empower you to deliver on your vision of the future. Bringing together our integration capabilities and cutting-edge solutions, we support your success and enable you to contribute to a more sustainable world.

We aim to work across the industry including partners to help our customers:

Deliver simpler, more flexible and better customer experiences
Deliver seamless end to end journeys
Optimise the use of public transport to drive economic growth and improve the quality of life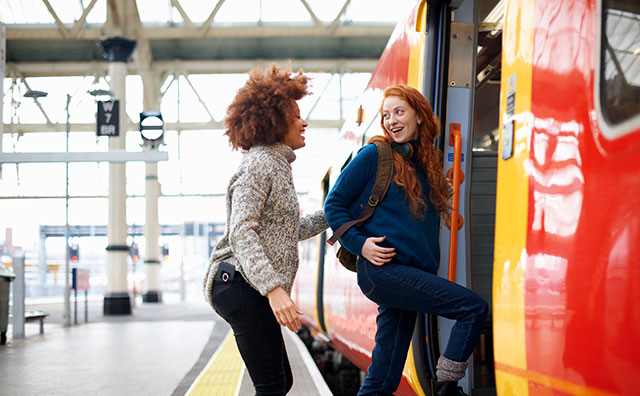 Reduce carbon emissions, road congestion and pollution
Transform the use of real-time information for both passengers and operators
Optimise operations and better manage disruption
Build on existing services rather than replacing what exists today
Together, we can change the face of public transport to deliver better value for your passengers.
Building digital transformation
Sustainable Public Transport
In harmony with the planet
Within Fujitsu, our goal is to inspire sustainable and environmentally friendly public transport ecosystems capable of meeting net-zero by 2050. Our pioneering design engineering techniques focus on environmental protection.

With a portfolio of innovative technologies such as quantum-inspired computing and AI, we empower your organisation to overcome the challenges you face in optimising complex problems to cut carbon emissions and noise pollution. Delivering technologies such as Blockchain, we enable you to connect trusted data and realise end-to-end traceability.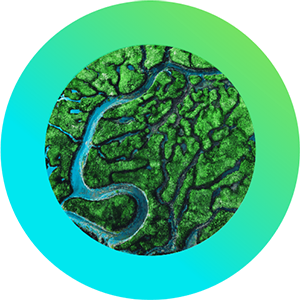 Resilience - We enable you to visualise operations across your entire value chain. Using solutions such as our Digital Annealer and AI, we empower you to optimise complex problems at speed to improve business efficiency and increase resilience.
Smart and sustainable travel - We enable passengers to travel sustainably by transforming accessibility through integrated mobility services to and from transportation - including multi-modal mobility hubs. This is achieved by promoting responsible citizen initiatives through rewards, changes in behaviour and multi-modal ticketing covering multiple modes of public transport.
Net-zero - We offer a range of solutions designed to help transport operators achieve net-zero by proposing ways to reduce emissions and noise pollution in vehicles and educating drivers to drive more efficiently. We also have a solution to deliver net-zero for travelling customers by encouraging them to take healthier options such as a scooter, cycling or walking, all of which will reduce environmental impact.



Fujitsu helps fight climate change, meet tighter air quality requirements in an agile manner and develop better solutions
Improved Experience
Increased passenger experience satisfaction
We support the provision of flexible best-value travel through digitalisation. We are already working closely with multi-modal customers to build and implement new ticketing technologies to support UK rail operators.  Our digital solutions enable public transport organisations to engage with passengers and use the insight gained from data collected to continuously improve the travel experience and better anticipate future needs. Using the latest digital technologies, we connect physical and digital touchpoints to help our transport customers transform their passenger and employee experiences in a balanced way. With our pioneering IDYX self-sovereignty distributed ID Blockchain-based technology, we enable people to securely share their private data with confidence.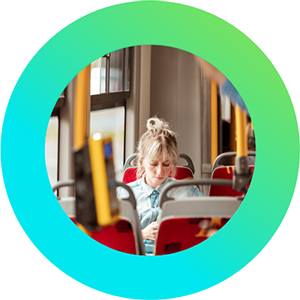 Physical and digital convergence - While digital is becoming the default mode, the importance of face-to-face communications is being re-evaluated. We innovate passenger experience by enabling converged physical and digital experiences.
Meeting unexpressed needs - A key feature of digital business is the ability to engage continuously with customers, passengers and employees, using data to improve their experiences. By ensuring you are 'always connected' with a range of real-time devices, technologies and services, we ensure that you are better placed to anticipate potential needs.
MaaS - We offer a range of solutions based on the integration of various transport services into a single on-demand service that focuses on the individual´s need to get from A to B. Information is personalised in real-time through a partner ecosystem that brings the components together and integrates all options for transport and payment.



Fujitsu provides palm vein authentication technology and an AI solution that recognises products and customers behaviors automatically
Trusted Society
Building a trusted and safe Society
We aim to realise a society where every individual can live a safer and more secure life. To this end, we have developed a range of trusted cutting-edge technologies including digital twin to ensure safer travel and contribute to the creation of a more resilient society. We help provide intuitive, trusted and easy-to-understand inclusive services that integrate both physical and digital experiences provided through touchpoints such as smartphones. For example, used within the public transport sector, our Trust as a Service (TaaS) technology enables the authentication of data while ensuring data privacy. Working with hardware and software partners we are also helping leverage CCTV and AI to identify and report on suspicious behavior in urban environments.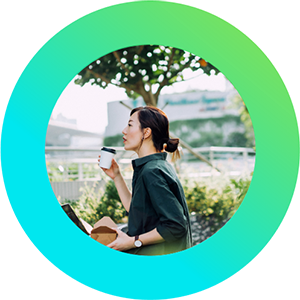 Human-centric public services - We work with our customers to co-create solutions using design thinking to deliver on their vision for the future - including the opportunity to develop and rollout new services.
Resilient society - Using Digital Twin it's possible to project the dynamics of society and process real-time data from multiple sensors on ultra-high-speed, large capacity computing infrastructure. With Digital Twin technology you can predict risks and allow people to travel more safely. Using Fujitsu AI, 5G, and quantum-inspired computing you can optimize logistics and address environmental challenges.
Smart city ecosystems - With our technology solutions we contribute to the development of trusted data flow and smart city operating systems which are essential to underpinning the provision of human-centric services. We care about the environment, so for example within smart cities we provide IoT technology to collect and analyse real-time data on vehicle CO2.



City of Montereal use AI technology to control their traffic-related issues
Healthy Living
The future of Wellbeing
At Fujitsu, our goal is to harness the power of innovation - data and technology - to make healthy living a reality for everyone. Within public transportation, the use of wearables and IoT sensor technology enables worker health and wellbeing to be continuously monitored. Body temperature, pulse rate, breathing rate and blood pressure can be measured to mitigate heat stress, overworking, and the environmental impact of noise, dust and pollution.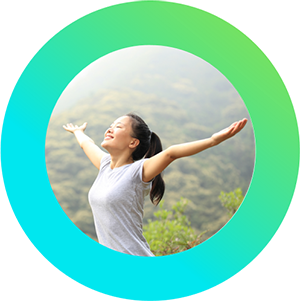 Safety: The use of digital and IoT solutions to detect and predict incidents before it occurs. Mitigating the risks for Lone Workers and Man Down incidents at work. The use of AI / CCTV to detect and inspection people and goods movement in restricted areas – e.g., going airside with no clearance, aircraft safe to taxi, vehicles strayed into airside.
Reduce Congestion and Improve air conditions



Read more: Transforming car insurance and improving driver safety
Business Transformation
Increase resilience through digital transformation
We deliver innovative solutions for data-driven transformation that improve agility and efficiency for public transport organisations. Together with strategic partners such as SAP, Microsoft, Salesforce and ServiceNow, we deliver business value through innovation to empower you to become more adaptive and resilient. Using IoT, RFID and telematics to deliver real-time data insight, we help drive operational benefits which can be applied to bus fleets, rail terminals and other physical locations. With an extensive IT portfolio that includes infrastructure services, managed workplace services, multi-cloud, robotic process automation, enterprise applications and data analytics, we enable you to drive productivity, increase efficiency and reduce waste.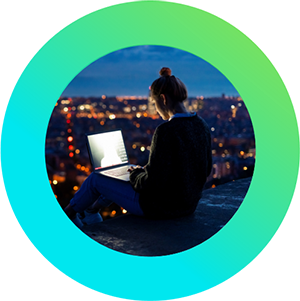 Digital shift - shifting to a digital business - We embrace data-driven management using the voice of our customers and employees. We deliver solutions that will enable you to integrate and analyse a wide range of data generated across operations to create actionable insight.
Business applications, achieving efficiency and resilience - A key feature of digital business is the ability to engage continuously with customers and use data to improve their experiences. We work with a range of strategic partners to deliver digital solutions that will enable you to optimise your performance and efficiency. Using the latest technologies we enable the agile development of both front-end systems and large-scale complex mission-critical systems. In addition, we can also provide development frameworks and platforms to support you with your own applications development activities.
Hybrid IT - We provide Hybrid IT solutions and services that integrate multi-cloud infrastructure with digital application development platforms. We also provide managed security services for multi-cloud, smart working and borderless office to help you realise your business transformation. We continue to advance predictive and preventive automation based on AI and other technologies to deliver resilient infrastructure services for business and society.



Read more: Flagging collision risks faster via AI at Singapore Port
Fujitsu Mobility-as-a-Service
Today's passengers demand a joined-up travel experience as slick and friction-free as any other digitally transformed service.

Discover how to make this vision a reality with Fujitsu Mobility-as-a-Service.
Case studies
Great work leads to great references. Please see here our customers stories
Why Partner with Fujitsu?
For over 40 years Fujitsu has been helping to shape the face of UK Public transport with IT solutions that enable personalized and transformed passenger experiences. Our goal is to support wellbeing and make the world more sustainable by building trust in society through innovation. Within the UK we are helping to digitally transform transport infrastructure to enable safe, sustainable and engaging experiences throughout passenger, partner and employee ecosystems.​

We are already engaged with a broad portfolio of partners across the transport industry to support our customers as societies transportation demands change.
Our transport IT solutions already play a significant role in reducing infrastructure costs, cutting carbon emissions, managing security and improving passenger services.
1,500 ticket office systems across 800 UK train stations
3,250 STARmobile on train ticketing systems in service across the UK
60-70% share of UK concessionary ticketing contracts outside of London
29,000 PayPoint terminals integrated with the Fujitsu Remote POST service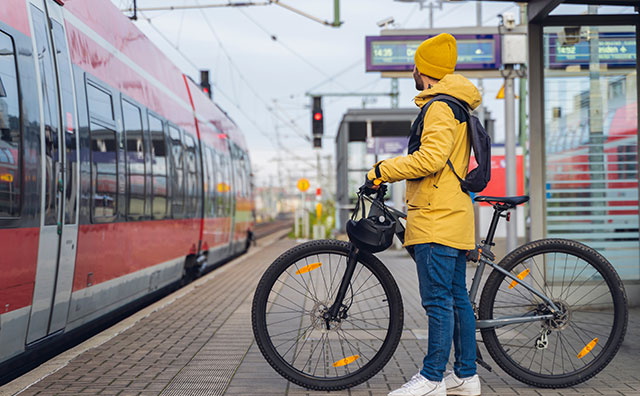 Discover more about Transport IT solutions at Fujitsu



Aviation

Delivering innovative digital solutions to enable airports, carriers and their partners to become more adaptive and sustainable.