Fujitsu Events
Fujitsu Forum 2017
8th - 9th November
ICM, Munich
The theme at Fujitsu Forum this year will be digital co-creation – bringing together the latest digital technology and expertise to create new possibilities for business and society.
Forum provides an opportunity for business and IT leaders from around the world to join subject matter experts from Fujitsu, our partners and our customers, to discuss new ways of working and how using innovative digital technology can make businesses more efficient, effective and human-centric.
The event will show off the latest innovation from Fujitsu and our partners, as well as provide you with an opportunity to network with peers. Join over 12,000 people from across the world as we explore the future of digital technology together.
---
Women in Technology - No Woman is an Island
14th November

17:00-21:00
22 Baker Street, London
At our next Women in Technology event we will explore the implications of the hyperconnected world, our relationship with technology – and with our network. We will consider the multiplying connections we are all making on a daily basis and consider whether there is potential to create genuine benefit from them.
We will be joined by Timandra Harkness, science writer, broadcaster and comedian. Timandra will help us explore the impact of ever-multiplying connections and the human and societal impact of technological change.
Executive Discussion Evening - The digital dichotomy: personalisation vs privacy
At our latest EDE we explored the ever-heightening tension brought about by business' ability to access and use our personal data.
We were joined by guest speakers Nathalie Nahai, Web Psychologist and Author, and Scott Seaborn, Global Mobile Strategy Director at Aimia.

---
Fujitsu World Tour 2017 - Human Centric Innovation: Driving Co-Creation
Fujitsu World Tour took place in London on 6th July with over 1,000 people joining us for an action-packed day. Our theme for the day was Digital Transformation - Co-creation. Digital Co-creation is Fujitsu's approach to innovation in a digital world, which brings together ecosystems of diverse organisations, all with complementary expertise, to co-create the solutions that will accelerate your digital transformation.
Re-live Fujitsu World Tour. All our keynote presentations are available for download, watch the highlights in our event video and browse through our event photos.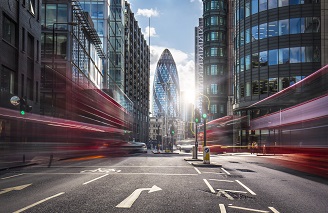 What's in it for you ?
Fujitsu's corporate event programmes have been carefully designed to create opportunities for you to engage with your peers on the hottest topics affecting business and technology today. In the face of unrelenting change we are all coming to the realisation our organisations will look very different in a few years - different size, different shape, different ways of engaging with our customers and employees. But one thing seems clear - we all need to adapt and collaborate in order to survive.
Through industry subject matters and thought leaders, Fujitsu's events explore how digital transformation is demanding business models to be changed and new thinking to be adopted if organisations are to survive. We explore in detail, how technology and co-creation are fundamental in exploiting the full possibilities of the digital era.
Across the programme, there are a wide range of events to suit everyone, across different locations. Take a look at the video to understand more about what you could experience at one of our events.
Key Event Programmes

Top of Page