Connected assets - delivering more effective supply chain management
Within energy and utilities, connecting your assets across the supply chain can deliver operational excellence by improving your enterprise-wide visibility of people, processes and tools. At Fujitsu, we co-create with our customers to design, develop and implement solutions that harness actionable intelligence from partners, suppliers and contractors to integrate value chains that allow you to deliver on your regulatory commitments.
We can help you to overcome the challenge of harnessing both your physical and digital assets to drive business benefit and put your customers at the heart of your business. Through the adoption of our cutting-edge industrial IoT solutions, wearable mobile devices and RFID technology, we can enable you to change the way your organisation works. With our help, you can reduce operational expenses, improve worker safety and productivity, and increase business efficiency.
Supply chain management
In today's digitally enabled world, energy and utilities providers must embrace digital transformation if they are to stay relevant with digitally-enabled consumers. Within energy and utilities, connected intelligence and collaboration across the supply chain is crucial. However, managing large complex supply chains effectively is a challenge, and while sharing data with customers, suppliers and partners has many benefits, it is not without risk. At Fujitsu, we are world leaders in Secure Thinking, and can safely deliver a 360-degree view of your supply chain infrastructure, systems and people that can empower you to:
monitor the tasks of multiple teams
exchange information across organisational boundaries
control inventory and improve spares efficiency
better identify faults and improve repair times
know when to create new assets
better predict or respond to events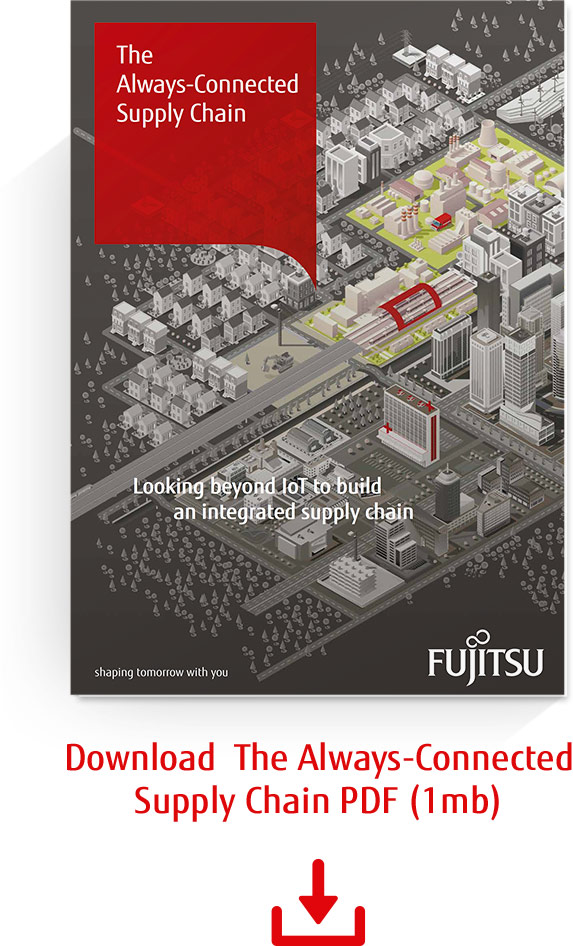 Industrial IoT
With our industrial IoT capabilities, any equipment or device with a sensor can provide valuable insight as to its state, location, and condition. Receiving updates and information as to how your key components are operating makes asset management an easy matter. The time spent dealing with assets out of commission can be reduced, leaving your workers to focus on service delivery and customer outcomes.
GlobeRanger & RFID
With our GlobeRanger suite of tools, we enable your workforce to become truly connected. Our wearable mobile solutions and sensor devices connect your workers with the information they need to work more effectively. When data is immediately available, workers can instantly access real-time information to speed up the decision-making process and improve efficiency.
Our GlobeRanger solutions enable IoT and give real business value to data collected, our offering includes:
GR-LIVE - logistics and inventory management
GR-AWARE- intelligent asset management
iMotion - connecting IoT to enterprise software systems
GR-MAKE - manufacturing, assembly and Kanban engine
Analytics & AI
With the rise of connectivity, powerful and detailed data is being collected which can be turned into competitive advantage. With the implementation of technology such as Industrial IoT and ICS solutions, big data analytics can be used to identify and understand customer preferences to revolutionise service delivery and orchestration.
However, too often the vast amount of data that is available is not always collected, or even if it is, it's discarded and ignored. At Fujitsu, we can help overcome the challenge involved in unlocking the value in your data, we can help you to understand trends, predict future events and react quickly to change. We have worked with customers from across all sectors, combining together their data sources to provide unique insights that help improve the decision-making processes and drive their business forward.