RPA Healthcare Technology: Boosting Productivity
In healthcare, speed and reliability are key enablers of staff productivity and patient experience. The main focus should always be patient care, but all too often staff find themselves multitasking, dealing with tedious administrative tasks such as appointment scheduling, writing up patient notes, and inventory management.
These administrative tasks can absorb up to half of a nurses day with over 50% of their time spent on clinical documentation! 
Healthcare professionals need to be empowered with the tools and time to deliver excellent patient experience, whereby patients flow through the healthcare system safely, seamlessly and without error. Just consider the 22% of outpatient appointments which are currently unattended and cost the NHS 1bn each year! 
With Fujitsu Robotic Process Automaton, we can enable healthcare providers to increase their operational efficiency and effectiveness, delivering productivity improvements for your people.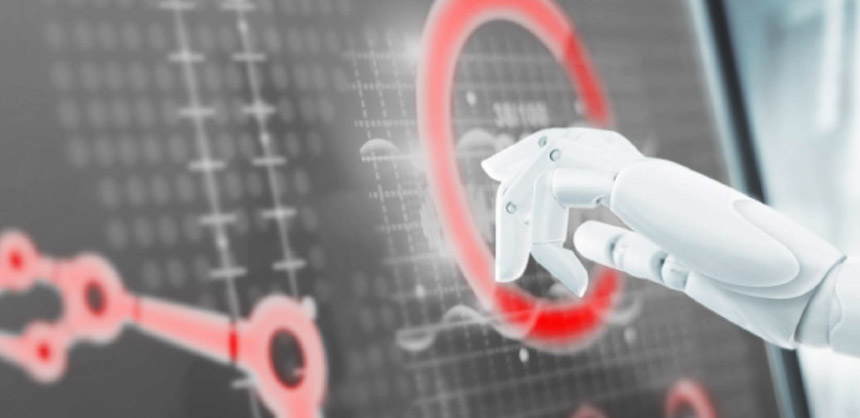 From inspiration to development: co-creating automation opportunities
We strongly believe in the benefits of automation to emulate human interaction to decrease costs, improve efficiency and reduce errors. We use our unique human centric design thinking approach to deliver highly interactive workshops for our customers, as an opportunity to explore the advantages automation can bring to the wider business environment. We work with the customer to address productivity challenges. Find out more »
What is RPA?
Robotic Process Automation (RPA) uses software to emulate human interaction with applications and systems, typically using a standard user interface (UI).
RPA has a wide range of use cases in Healthcare, for example:
Optimising the appointment scheduling process for patients
Enabling efficient patient self-registration at hospitals and A&E
Streamlining employee on-boarding, training, background checks and job movement
Automation of financial processes, VAT returns, POs and invoicing
Real-time national reporting
RPA COVID response:
With hospitals beginning to return to business as usual and prepare for the possibility of a second wave, RPA has place in healthcare more than ever before! Now is the time to optimise your processes and build up resilience in the face of demand.
COVID-19 RPA Use Cases:
Scheduling, testing & automating communications between patients, clinician & lab
Triaging initial patient queries and retrieve details from NHS databases
Complying with mandatory COVID-19 reporting
The benefits of Robotic Process Automation in Healthcare
Improve employee productivity & wellbeing: Robots can be utilised to complete repetitive time-consuming tasks, freeing up your staff to focus patient care.
Improve patient experience: With reduced errors, improved efficiency and more accurate information the quality of the patient experience is significantly increased.
Decreased costs: Reduce operational costs and meet NHS financial performance targets.
No need for Clinical system change: Improve without radically transforming. Benefits are possible without modernising the existing clinical systems.
Data for process improvement: Undiscovered bottlenecks in hosptials can be identified using data to further optimize processes such as diagnostic wait times.
Scalability and flexibility: Just deploy or re-assign more robots for processes when faced with unexpected volume such as a pandemic.
Features and Benefits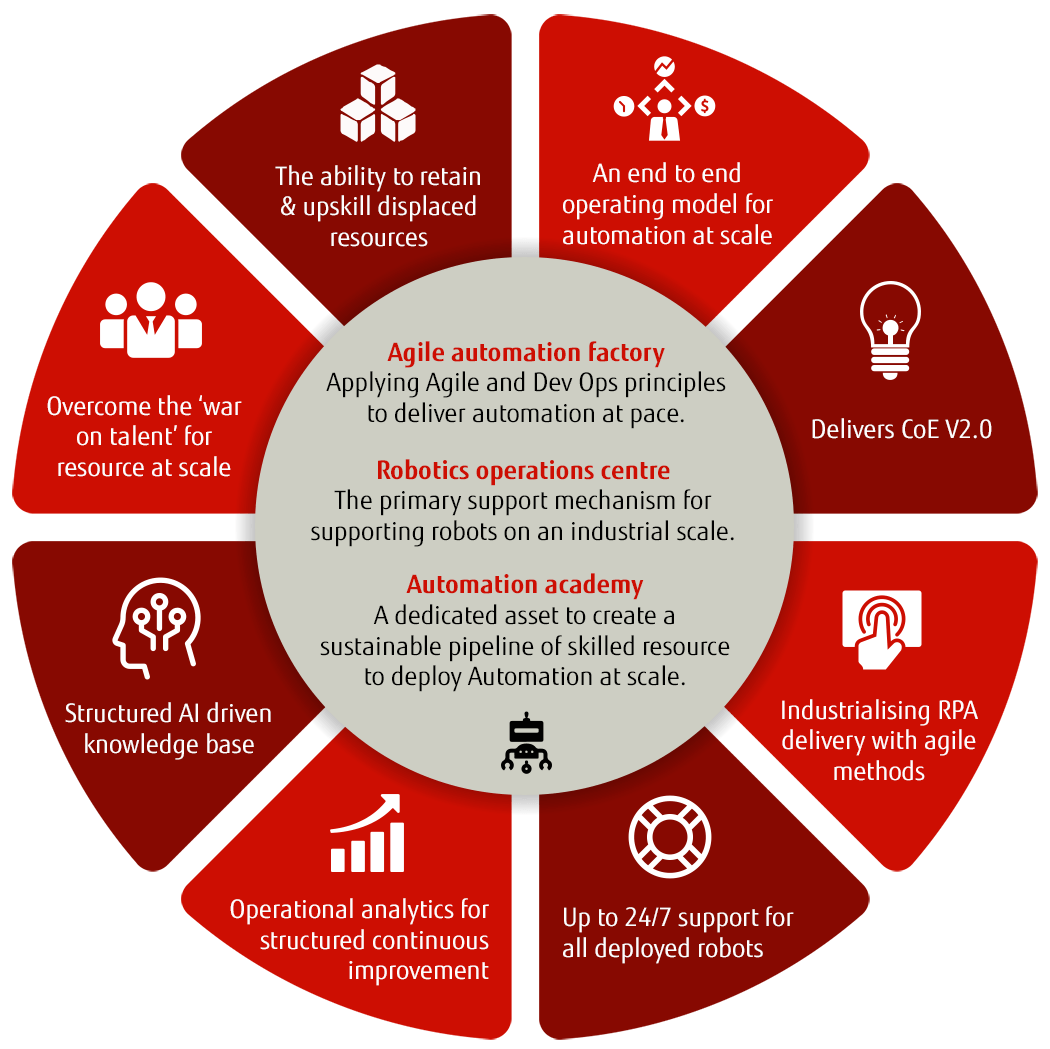 Why Fujitsu's industrialised automation operating model?
Because we deliver all the services needed to establish and scale your RPA program, you can enjoy rapid deployment, robust operation and cost-effective maintenance – ensuring all business benefits are monitored and realised.
Non disruptive solution
No replacement of systems required
No deployment of agents, software, development or system integration
Cloud based solution

Completeness of vision
Unique Industrialised RPA Operating Model - Targeted at overcoming barriers to scale out
Automation Academy - To mobilise both Fujitsu and Client resources
Agile Automation Factory - Maximising RPA Delivery Effeciency
Robotics Operations Centre

24/7 support
Structural continuous improvement with Operational Analytics
Development sandbox Cognitive Automation and AI enabled Robotics
Ability to Execute
Pilot to mobilisation in as little as 4 weeks
Zero to 300 Resources in 12 weeks or less
3,000 RPA professionals
50 million Euro investment in complimentary technologies such as NLP, Chat bots Computer Vision and Machine Learning
Full EMEA and Global Coverage
Support in 41 Languages
Meet our healthcare experts
David Cameron
Head of Robotics & Cognitive Automation, EMEIA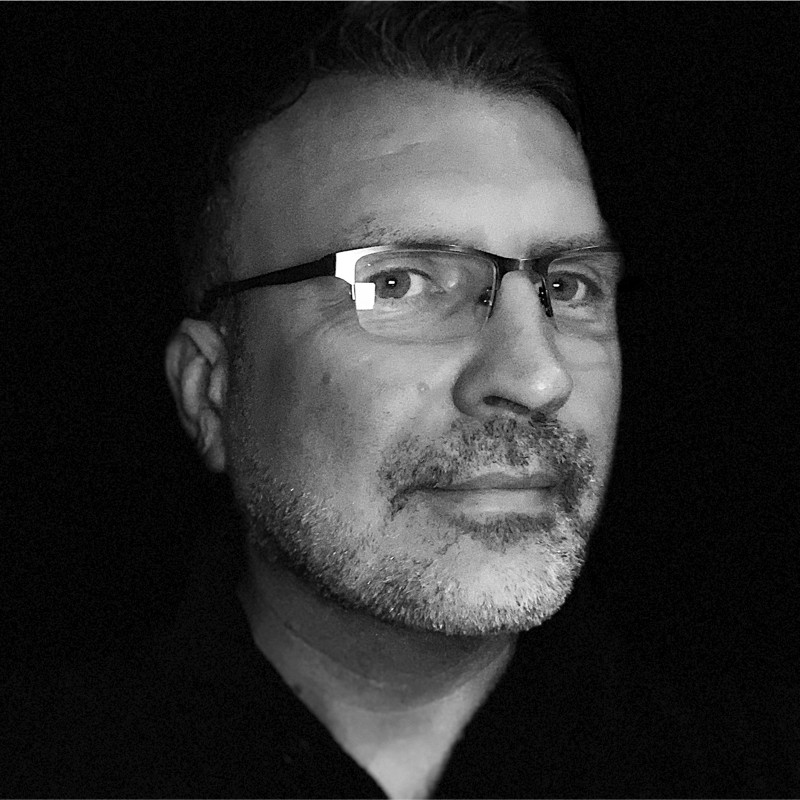 Siddharth Das
Head of Digital Hospital, Fujitsu UK