- World Tour 2016 : Fujitsu UK

Speaker Biographies
We are delighted to announce our speakers for Fujitsu World Tour.
Orlando Machado - Chief Data Scientist, Moneysupermarket.com
Keynote speaker
Orlando Machado is Chief Data Scientist at MoneySuperMarket.com, the UK's largest price comparison website.
Orlando leads MoneySuperMarket.com's mission to put customers at the heart of all its decisions; he knows better than most the potential companies have in the digital world companies to learn about customer behaviour, which can inform the development of new products and transform their business models. Equally he understands the importance of keeping that data secure to protect customer privacy. Orlando has also worked at the BBC forecasting future technology requirements, and in academia.
Dr. Joseph Reger - Chief Technology Officer, Fujitsu Fellow
Keynote speaker

As CTO, he steers both the company and its customers in real-life dynamic IT, mobility, enterprise computing and cloud computing implementations. A renowned industry expert and visionary, Joseph is recognised for his ability to understand and predict the IT trends that will most impact the future of business. Working with Fujitsu's customers, he helps to determine and implement the innovations most appropriate to their strategy.
Joseph started his career in academia, in the field of theoretical physics and computer sciences research. He has studied and worked at Universities in Hungary, Norway, USA and Germany.
David Lynam, Director Service Development
Breakout Speaker: Defence as a Platform – building an agile ICT landscape for the MOD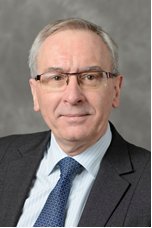 Director Service Development, David Lynam, is responsible for the development and procurement of MoD's communication and information systems and services.
David last served in the MOD in 2002. He left having established the post of Director Equipment Capability for Command Control and Information Infrastructure and was responsible for the early capability packages around NEC and projects such as Bowman, Skynet V, DII and Falcon. During his 30-year military career he served in Northern Ireland, Germany and UK, Commanded 21 (AS) Sig Reg in Colerne and was the Joint Force J6 in Riyadh during the first Gulf War. His staff career was almost exclusively in Defence Acquisition, ranging from Concepts to Operational Requirements to procurement and he was the Project manager for Pilot JOCS and JOCS.
Since the MOD, David has held appointments in Lockheed Martin, was the IT Director for a branch of the Foreign & Commonwealth Office and, until recently, has been the Chief Information Officer for the Atomic Weapons Establishment.
He enjoys hill walking, photography, the occasional run and a good book.
Alan Bristow – Director Road Space Management, TfL
Breakout Speaker: Intelligent mobility: the digital future of travel

As Director Road Space Management Alan is responsible for the design, management and operation of the Transport for London Road Network to support the economic development of London with a remit to deliver a once in a generation transformation of London's roads and the systems and processes used to manage them.
He is currently playing a key role in the delivery of London's largest ever roads building programme (£4.2bn), and is directly sponsoring the delivery of £3.2bn worth of programmes and projects, whilst keeping the busiest roads moving in the most innovative way possible. Alan is also Chair of the Surface Transport Technology Board and is delivering a transformational 21st Traffic Management System for London, which involves starting to use Big Data and the Cloud to revolutionise the way that data is used to control the road network.
Alan has a strong military background, and played a key part in the London 2012 Olympic Games, and is on the Board of Dosh, a charity that helps those with learning disabilities to manage their money to achieve independent living. We are delighted that Alan will be joining us in the Intelligent Mobility session as we discuss the digital future of travel. .
Tony Malone, Chief Information Officer, Highways England
Breakout Speaker: Intelligent mobility: the digital future of travel

Tony Malone was appointed Chief Information Officer and IT Executive Director of Highways England in February 2015. Tony has an engineering background and has spent his career within the infrastructure, systems integration and software development industries. He was previously Deputy CIO at High Speed Two Ltd, Information Manager at Thames Tideway Tunnels and General Manager of Panasonic UK Ltd.
Tony holds a degree in Electronic and Electrical Engineering and is a Member of the Institute of Directors. He is the founder of three start-up businesses and continues is drive to improve business efficiencies through developing people through innovation and technology.
Justin Stenner - Heathrow Express
Breakout Speaker: Intelligent mobility: the digital future of travel

Justin is the Head of Technology at Heathrow Express, Heathrow Airport's dedicated 15 minute rail link with Central London.
He sets the technology strategy and has led a transformation of Heathrow Express' ticketing, replacing the technology behind each channel to consolidate functions, reduce costs, improve capabilities and significantly improve time to market for new products. Building on early web & app e-ticketing capability, Heathrow Express have rolled out barcodes across ticketing channels to improve ticket validation and intelligence on ticket usage.
Simon Jack - Business Editor and Broadcaster
Breakout Speaker: Financial Services Crossroads

Simon Jack is a Business Editor and broadcaster, covering the latest business headlines on radio, television and online. After time spent as a corporate and investment banker in London, New York and Bermuda, Simon moved into journalism. He has reported for the Today programme and 5 Live's Wake up to Money and now covers business news on the 10 O'clock and Six O'clock News programmes and across all other bulletins, and has presented business and financial podcasts for the Daily Telegraph.
Having interviewed some of the biggest names in UK and international commerce, covered the key events in business and the markets, and analysed the implications of policy and government, Simon has an insight few can rival. We look forward to an engaging discussion with Simon at Fujitsu World Tour and to his insights into the structural and competitive changes afoot in the industry.
Robert Langley - CIO, Cafcass
Breakout Speaker: Delivering Digital Best Practice in Government

Robert Langley has worked with Cafcass for seven years, and is currently CIO. Rob has championed the role of technology in transformation, and put it at the heart of Cafcass' reform programme, which has seen the department transition from a failing service to one which has been inspected as good, with outstanding national leadership.
Recognising the improvements made and the positive impact on staff of being genuinely digital by default, Cafcass has won a number of awards for flexible working as well as making significant savings in technology costs and providing staff with the tools they need to become more effective.
Rob was involved in developing new secondary schools with cutting edge technology through the Building Schools for the Future programme, leading the design and contracting for technology services across Leeds, and was responsible for highly regarded records management and data collection and analysis services, and in the early days of e-government for putting key education services online.
Prior to his role with Cafcass, Robert worked for West Yorkshire police and children's services in York and Leeds, initially in data management and analysis, information management and latterly IT.
Robert has had a two decade career in public services following postgraduate research in computational geography.
Georgina O'Toole - Research Director, PublicSectorViews
Breakout Speaker: Delivering Digital Best Practice in Government

Georgina O'Toole joined TechMarketView as a Research Director for PublicSectorViews

in February 2010. She is a respected industry analyst known for her commentary on the UK software and IT services market and for her in depth knowledge of the public sector, having primarily focused on the sector for the last thirteen years.
Before joining TechMarketView, Georgina was Practice Leader for Ovum's Geographies & Industries practice (alongside Tola Sargeant) where she was responsible for Ovum's government research globally.
As an analyst at Ovum Holway from 2000, Georgina had previously worked closely with both enterprise and vendor clients providing advice and opinion on the UK software and IT services market. She was instrumental in the launch of Ovum's well-respected PublicSector@Ovum research programme in 2004 and went on to focus her research on the UK central government, defence and criminal justice markets. As a lead analyst in these sectors, Georgina's opinion was valued by a variety of clients including IT services companies, major defence contractors and the UK Ministry of Defence.
Georgina has a BSc in Management Sciences from the University of Southampton.
Karen Richards & Fiona Davies, Founders of Women in Retail
Breakout Speakers, Connected Retail, Joining the dots

Karen Richards and Fiona Davies from Women in Retail will be leading the conversation at this breakout session. Women in Retail is the leading community for accomplished and emerging leaders in the retail sector with the purpose of enabling increasing numbers of women to reach their potential in senior leadership roles. Women in Retail run a full programme of events, develop thought leadership, create connections, mentor and support the personal and professional development of future retail leaders.
Jill Ross, Partner at Elixirr
Breakout Speaker, Connected Retail, Joining the dots

Jill has 20 years' retail industry and consulting experience. Before Elixirr, Jill was a Senior Manager in Accenture's UK Retail Practice, and in industry as a Commercial Store Manager at Marks & Spencer.
During her career, Jill has partnered with leading UK and international retailers to define and deliver change. Jill is a Trustee of Women in Retail, a vibrant, inspirational and inclusive community of accomplished women and emerging leaders in the sector. She is also a strategic advisor to Rubymoon.org.uk – an ethical, not-for-profit online swimwear business.
Andy Morrey, Co-Founder, The eNova Partnership
Breakout Speaker, Connected Retail, Joining the dots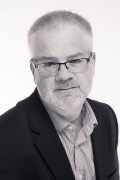 Andy is one of the most experienced multichannel practitioners in Europe and has unrivalled real experience in multichannel retailing from leadership and innovation to practical deployment, and a unique blend of corporate and consulting experience. Andy has 17 years of practical experience in multichannel retail – as head of e-commerce at Norwich Union, M&S then Argos, where he invented and implemented Click & Collect, the first order and collect scheme ever put in place. Andy's work has won 5 Retail Week awards and he has been voted one of the most influential figures in ecommerce in the last 10 years.
John Spencer, Chief Technology Officer, Northern Europe, Citrix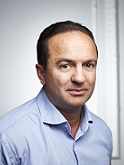 John leads the Northern Europe systems engineering team at Citrix. In this role, he works with his team to provide pre-sales technical consultancy and advice to customers and partners, as well as evangelising the benefits of Workspace-as-a-Service, application delivery, virtualization, mobility, network delivery and file sharing solutions across the business. John ultimately provides strategic, technical advice on selecting and implementing Citrix mobile workspace solutions.
John has worked with Citrix since 2001 in a variety of systems engineering roles.
www.citrix.com
Joe Baguley, Vice President and Chief Technology Officer, EMEA, VMware
Afternoon plenary – Q&A challenge panellist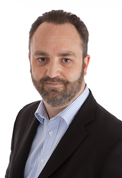 Joe Baguley is VMware's Vice President and Chief Technology Officer for EMEA. He helps develop and communicate VMware's strategy and vision with customers and partners.
Joe is considered one of the top 50 most influential leaders in UK IT. He won an award for data leadership in 'Infrastructure & Protection' in the 2016 Data 50 Awards

and appeared in the Computer Weekly UKtech50

, the Information Age Top 50 Data Leaders

and the Cloud World Series' Cloud 100 community board. He has played a key role in CloudCamp and other events, communicating how cloud technology fits into the broader IT landscape. Joe previously spent ten years at Quest Software where he was CTO of EMEA, shaping its direction and strategy.
In addition, Joe is also on several advisory boards at the European Commission and ETSI and is a founding committee member of the Data Centre Specialist Group at the British Computer Society which helped shape the European Code of Conduct for Data Centres.
Top of Page