Fujitsu ETERNUS - No more Storage Adventures : Fujitsu UK

Fujitsu ETERNUS Storage
Fujitsu's ETERNUS storage family balances storage capacity, performance and costs for the complete lifecycle of your data.
Quality and Reliability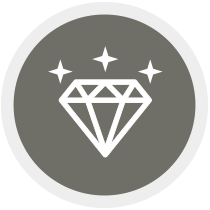 Building on 40 years of experience in storage development and using the skills of 1,000 storage engineers, Fujitsu ETERNUS stands for quality and reliability.
Leading performance

Market leading SPC benchmark performance enables 90% utilisation.
Reduce operational complexity

Automated quality service of management allocates storage performance to the most critical business applications without any manual intervention, reducing administration tasks.
Easy, cost-effective scalability

ETERNUS DX uses the same building blocks and fully compatible management software across the family protecting investments, and making upgrades simple and cost effective.
Superior consolidation potential

The ETERNUS DX family is the only truly unified storage system that integrates all storage types on a single controller platform with a single software management layer, providing huge potential for consolidation.


Intel, the Intel logo, the Intel Inside logo and Xeon are trademarks of the Intel Corporation in the U.S. and/or other countries.
Top of Page