Fujitsu. An honest approach to Managed Print Services.
De-mystifying common print and document challenges
Your organisation is different to any other, which means your specific print- and document-related challenges are unique to you. However, if your current print estate is not up to scratch, it's likely you'll be experiencing some of the common challenges below. Read on to discover how we can help you achieve all of your print- and document- related goals.
Right now, we deliver Managed Print Services to over 3,000 locations across the world, and we work across all industries and types of businesses, including:
Airports and aviation
Infrastructure providers
Public sector organisations
High street retailers
Financial services companies
Charities
Telecommunications providers


Waste less paper, consumables and energy
It's simple. The more efficiently a Fujitsu-designed print infrastructure can support your business, the less paper, consumables and energy your people will have to use – and the smaller your carbon footprint will be. Which might be why, at Fujitsu, we've nicknamed MPS "Making Print Superfluous…"

Improve my processes
Fujitsu MPS can optimise and improve your business processes using a range of applications and services. All this while efficiently delivering all the core deliverables you'd expect – scanning, printing, photocopying and faxing (if still needed).

Cut costs
When you're wasting less and achieving more, your costs will go down. What's more, because we don't make printer hardware or toner, you can rest assured we'll work with you to drive unnecessary print-related costs out of your business.

Automate my workflow
Scan, process, connect and transform paper-based data and associated and manual processes into digital information. Then watch it flow effortlessly around your business's digital channels. Our MPS can completely support your digital transformation strategy because it's at the heart of everything we do.

Reduce the risk associated with IT transformation
Know you need to transform? We can help. Not only can we unlock the hidden value in image and print for you, we can advise you across all areas of your IT, so you can drive real business outcomes and increase ROI.

See results, fast
Crucially, you can have all of this sooner rather than later. We help you achieve your goals faster by utilising appropriate project management methods at every stage of your transformation journey.

Boost security
With Fujitsu MPS, you can partner with the best names in secure print. This means you can safeguard your IP and gain greater control over your documents. Plus, you can monitor, keep track of and search everything that's being printed. Because we put security at the heart of what we do, you can benefit from our expertise, and link your print and document security to your broader IT security strategy. So, you can stay safe in the face of all kinds of cyber threats.
As we hope you'll now understand – whatever your
challenge, Fujitsu MPS can help you overcome it.
See? There's nothing mysterious about it.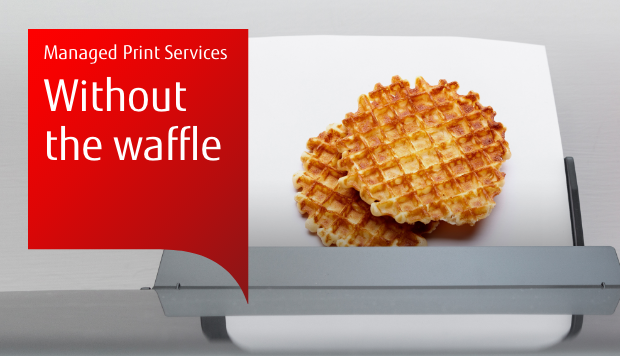 E-book: your honest guide to MPS
What is MPS? How can it benefit you, and what can Fujitsu offer? Get the answers to all these questions – and more – in this e-book.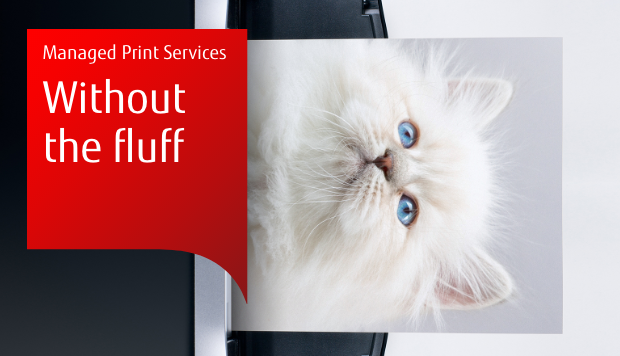 Infographic: MPS without the fluff
Before you can benefit from MPS, you need to get the full picture. Explore the landscape, key drivers and common challenges in this infographic.