Fujitsu. An honest approach to Managed Print Services.
There's more to Fujitsu Managed Print Services (MPS) than Multi-Function Printers (MFPs), secure print, paper and toner. With the right approach, you can unlock the hidden value in your documents.
Read on to learn how you can lower costs, reduce waste, increase productivity and build a strong foundation for your digital transformation strategy.
Fujitsu Managed Print Services can incorporate:
The MPS
Process optimisation/automation
Document/content management
Cloud print
Enhanced document and print security
Integrating MPS into your existing IT is simple and less risky with Fujitsu. When you work with us, you'll get honest, vendor-neutral, expert advice on how you can harness MPS to achieve better business outcomes. Without the waffle.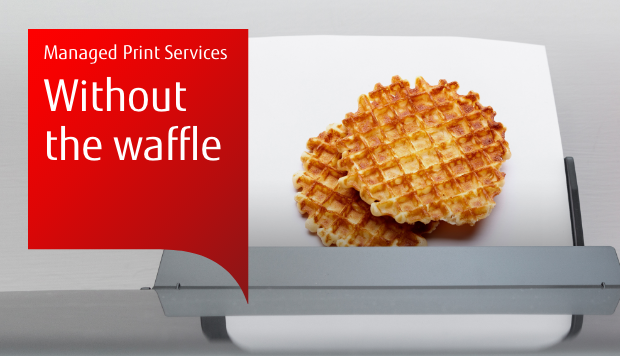 E-book: your honest guide to MPS
What is MPS? How can it benefit you, and what can Fujitsu offer? Get the answers to all these questions – and more – in this e-book.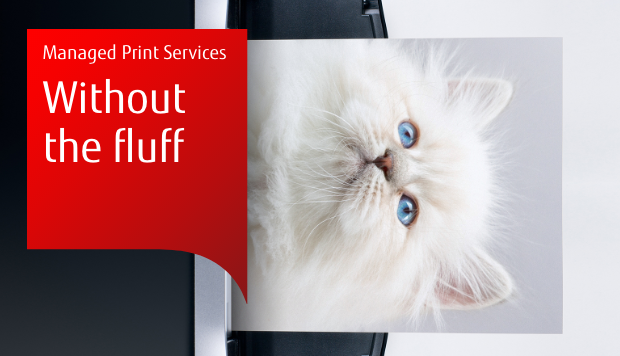 Infographic: MPS without the fluff
Before you can benefit from MPS, you need to get the full picture. Explore the landscape, key drivers and common challenges in this infographic.

MPS – deconstructed
Fujitsu MPS is unique because, while it starts with a core of print management, it doesn't stop there. It's made up of four other connected, constituent parts: security, workflow automation/business process optimisation, document/content management and cloud.
You don't need to have all of them, but when you do, you can unlock even more value in your documents and streamline your business processes even further. Work with us, and we'll help you choose and deploy the right elements for your business.
How do we do it?
By combining our market-leading scanning technology with our in-house expertise. This allows us to offer an image and print infrastructure that delivers against all aspects of a traditional MPS, but also deconstructs the technology platform. So you can print, transform and keep control of costs more effectively than you would with a traditional, output-based approach.