<!-Subtext (optional)->
Society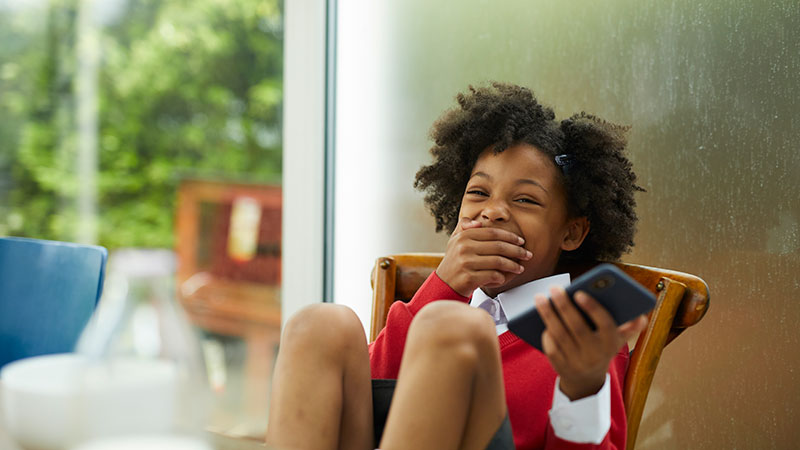 Using our expertise to champion the digital workforce of tomorrow
As an organisation that touches millions of lives every day, Fujitsu has a significant responsibility to help address social issues affecting the communities in which we operate. We regard this engagement with community stakeholders as a key part of securing long-term sustainability for our organisation. The work we do in the community is guided not only by the needs of communities, but by issues that are important to Fujitsu.

Fujitsu is keen to use the skills of its employees in supporting local community and charitable activities, and actively encourages active participation in company events and locally initiated programmes. Individual volunteering is also encouraged, and we offer our people one day a year to take part in such activities. Additionally, we aim to secure a sustainable future by supporting key impact areas such as STEM (Science, Technology, English and Maths) activities, partnerships with universities and research establishments, youth employment and digital inclusion.


Fujitsu and Cancer Research UK
On 1st January 2023, we officially launched our UK charity partnership with Cancer Research UK. Cancer affects all of us – currently, 1 in 2 people in the UK will be diagnosed with cancer in their lifetime. As the largest charitable funder of cancer research in the world, Cancer Research UK is at the forefront of the global fight against cancer. And it's working.

In the 1970's, just 1 in 4 people survived their cancer. Today, thanks to research, 2 in 4 people will survive. But we need to go further, and faster. Cancer Research UK wants to see 3 in 4 people surviving their cancer by 2034. The world stands on the brink of a revolution in its ability to understand cancer and beat it. Research has the power to transform how we prevent, diagnose and treat cancer, bringing hope to millions of people, now and in the future.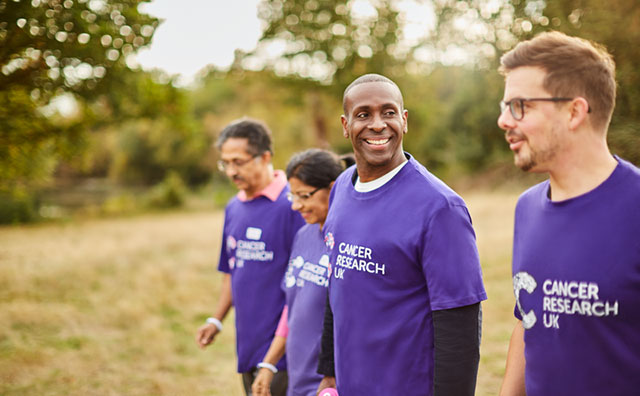 That's why our work together will use Fujitsu's technology and expertise to help deliver on key Cancer Research UK projects. This may include using machine learning to analyse cancer scans, using mathematical models to understand how cancer develops and digitalising patients' chemotherapy diaries to make them more accessible. Our partnership has the potential to make an enormous difference to Cancer Research UK and help bring about a world where people can live longer, healthier lives, free from the fear of cancer.
The Fujitsu and CRUK Partnership Goal
This partnership is a collaboration between Fujitsu and Cancer Research UK to support Cancer Research UK's mission to bring about a world where everybody can lead longer, better lives, free from the fear of cancer.
Our four main partnership goals:
Use Fujitsu's IT expertise to help Cancer Research UK in their mission to bring about a world where everybody lives longer, better lives, free from the fear of cancer
Work together to help empower employees across the UK take positive action for their health
Help engage colleagues in fundraising, raising vital funds for research
Share knowledge and skills across all areas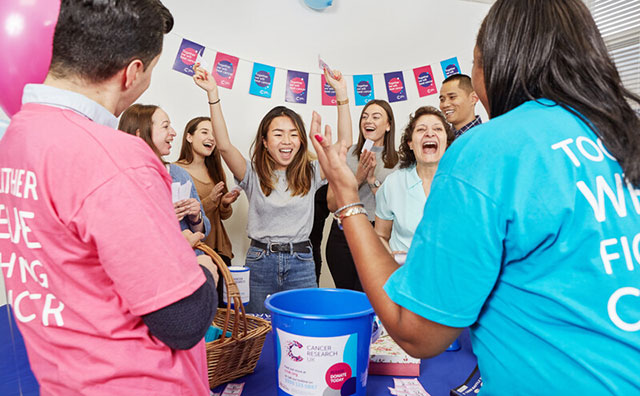 Our partnership values:
We are: Collaborative, Innovative, Supportive.
Global Responsible Business
Global Responsible Business (GRB) is key to achieving our purpose of making the world more sustainable by building trust in society through innovation. Our approach enables us to do the right thing, earning us the trust we need to continue to grow and make long term, stable contributions to our world.

Human rights and DE&I

Well-being

Environment

Compliance

Supply chain

Community
Fujitsu's commitment to charity partnerships
Fujitsu's charity partnerships are part of our company's commitment to making a positive contribution to society and the communities it operates within. Our previous charity partners were Autistica (2018-2022), Macmillan (2016-2018), Action for Children (2014-2016) and Shelter (2012-2014). You can watch videos below showing some of our work with these organisations
Fujitsu & Macmillan

Fujitsu & Shelter
Community Development and Engagement
As well as a close relationship with our official UK charity partner Cancer Research UK, we have several key, ongoing partnerships that support our UK strategy. We work closely with Business in the Community and The Prince's Trust to ensure we are maximizing the impact we have on local communities, as well as society at large.
Additionally, we have our own in-house regional Impact on Society (IOS) groups, which manage requests for funding and sponsorship and coordinate local volunteering activities on behalf of the Company.

These groups are employee led and work closely with organisations in the communities in which we are based. Through IOS, employees are encouraged to contribute their time and knowledge to worthy causes.

IOS groups also provide financial support for events such as sponsored runs and bike rides and engages with charities and CASC-registered organisations at the request of employees.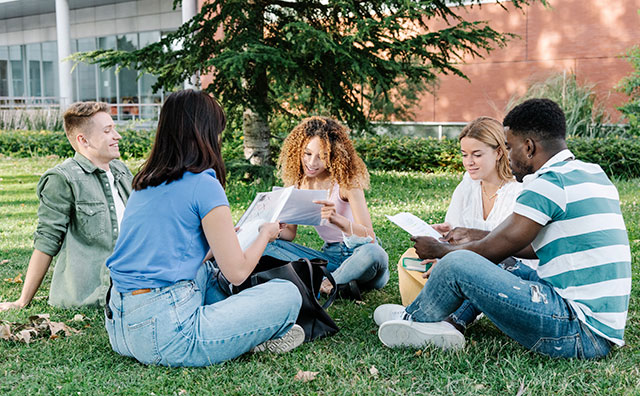 Impact on Society's aim is to support employees who wish to volunteer their time or fundraise for charitable / community organisations to make a difference in our local communities.
Engagement with schools and colleges to promote Information and Communication Technologies (ICT) careers
Delivery of events with partner organisations including Business in the Community (BITC), Prince's Trust, and regional Education Business Partners
Offering a variety of volunteering opportunities, at a corporate level and via regional IOS groups, which will allow employees to realise their personal and professional development needs by participating fully in events that support our strategic objectives
Providing financial support for staff fundraising and supporting volunteering requests where possible
WorkX – Virtual work experience with Fujitsu and Springpod
One of Fujitsu's aims, in line with our values of 'Trust, Empathy and Aspiration' is to inspire young people through school engagement and STEM programmes. We look to increase the opportunity for young people to join the IT Services and Digital sectors as their preferred career choice, and to promote diversity of tech talent regardless of background or geographical location.
The WorkX programme offers free, accessible work experience for school students, and is imperative in supporting talent diversity and social mobility in the tech industry.

Work experience provides invaluable practical skills, industry experience, and a head start for students at the end of their school careers.

Subject matter experts from across Fujitsu collaborate to deliver the most engaging introduction to the IT industry possible and enables students to gain a practical understanding of how technologies such as Quantum Computing and Automation impact society.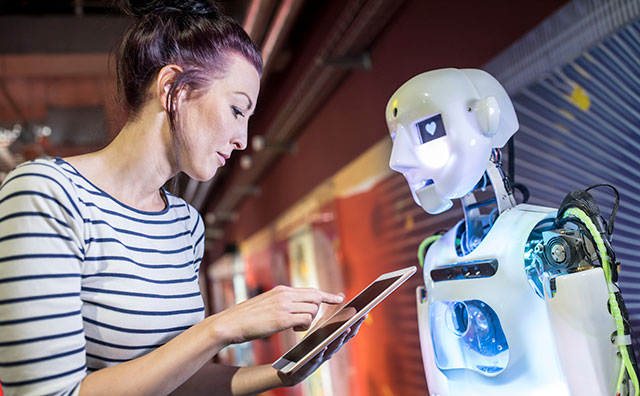 To deliver this programme, we have partnered with Springpod, an established online work experience platform. Find out how to sign up.
Making discoveries. Driving Progress. Bringing hope
Learn more about how Cancer Research UK's strategy focuses on discoveries, progress, and hope – leading us to a world where everybody can lead longer, better lives, free from the fear of Cancer.