Next Generation Service Desk - End User Experience : Fujitsu Netherlands

Social Command Centre; Support on your terms
Today's Service Desk needs to be ubiquitous and proactive. As well as react when issues occur it needs to deliver focused business outcomes and relevant services.
Fujitsu's Next-Generation Service Desk, The Social Command Center (SCC), does far more than just resolve issues, it identifies the underlying cause and impact of problems, to prevent them from ever happening again or to mitigate their impact.
Our Social Command Center Is powered by Artificial Intelligence, a virtual assistant and cognitive learning. It delivers a 24/7 personalized support service, through a single point of contact, to empower users to self-serve. It provides;
a personalized user experience - from your skill set, to recognizing your device and remembering previous requests
access and support at any time, from any location, on any internet-connected device
support for all business needs from human resources to IT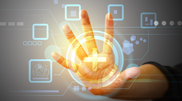 Fujitsu is a market-leading Managed Service Desk provider, with extensive experience of delivering end-user support services on a global scale.

Underpinning our Social Command Centre, is our Global Delivery Organisation that delivers support services across the Globe.
This comprises of 5 delivery centres (GDCs) world-wide; Portugal, Poland, Costa Rica, Malaysia and the Philippines
Delivering multilingual support covering more than 40 languages
Local service desks providing 24/7 access and support to customers in over 160 countries
More information:
Fujitsu's Service Desk of the Future is the Social Command Centre. With features such as voice biometrics and a virtual assistant the SCC empowers people to help themselves however and whenever they choose. Watch our video on the Service Desk, reimagined.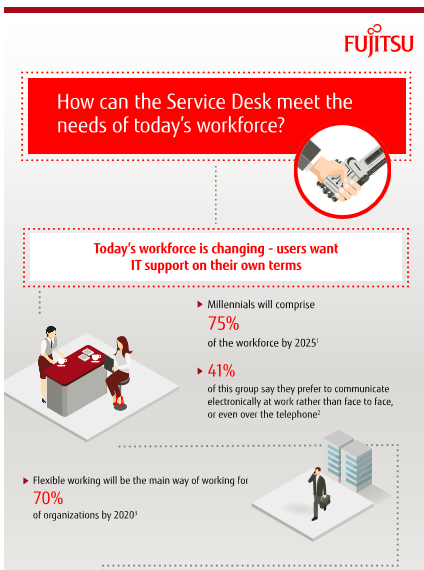 | | | | |
| --- | --- | --- | --- |
| Deel deze pagina via | | | |
Naar boven