<!-Subtext (optional)->
Responsible Business
Mensen, technologie en ideeën als basis voor een duurzame wereld.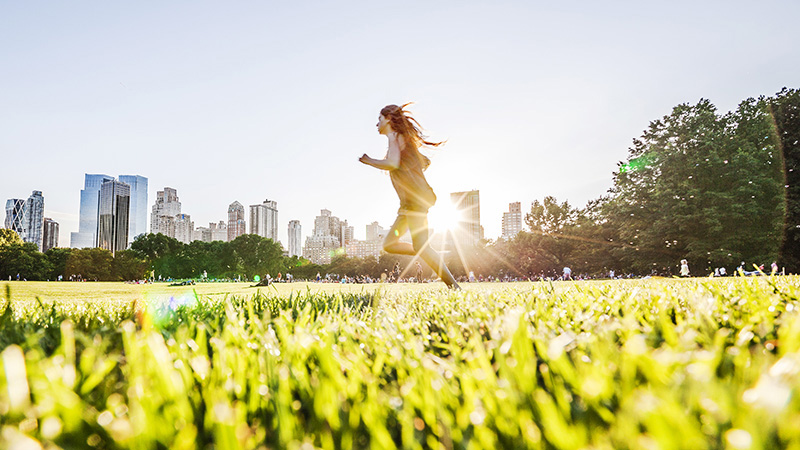 De Fujitsu Way
Ons bestaansrecht, onze waarden en de manier waarop de werken is vastgelegd in The Fujitsu Way. We zijn er trots op dat duurzaamheid, de manier waarop we omgaan met de wereld om ons heen en goed bestuur (ESG) al sinds onze eerste dag onderdeel uitmaakten van onze bedrijfsfilosofie.
Lees het Fujitsu Netherlands Responsible Business Report FY22/23



Dow Jones Sustainability Index




FTSE4Good Index Series




Carbon Disclosure Project




MSCI ESG Select Leaders Indexes (World, Japan)




STOXX® Global ESG Leaders




ISS-oekom Corporate rating




Ethibel Sustainability Index (ESI)
Fujitsu Uvance
Onder de naam Fujitsu Uvance hebben we een transformatieportfolio van producten en diensten samengesteld die bijdragen aan een duurzamere wereld. De naam 'Uvance' belichaamt een concept om alle (Universele) dingen vooruit te laten gaan (Advance) in een duurzame richting. Alles draait hierbij om het bouwen van nieuwe, duurzame mogelijkheden door het verbinden van mensen, technologie en ideeën.
Think Global, Act Local
Tussen het formuleren van een ESG-beleid en het lokaal omarmen van verantwoorde praktijken ligt een hele wereld. Daarom worden bij Fujitsu op zowel Europees als op landelijk niveau werknemers gestimuleerd om zich, naast hun normale werkzaamheden, in te zetten voor projecten die bijdragen aan de Sustainable Development Goals. We doen dit op basis van 7 pijlers:

Diversiteit en inclusie
We werken hard aan onze eigen diversiteit en willen daarnaast gelijke kansen creëren voor iedereen. Concreet betekent dit (onder meer) dat we:
Voor mensen met een afstand tot de arbeidsmarkt een geschikte werkplek proberen te vinden.
Statushouders in dienst hebben.
Meedoen aan het EMEIA Graduate Program, waarmee we elke afgestudeerde, ongeacht zijn of haar achtergrond, gelijke ontwikkelkansen willen bieden.
Young professionals en vrouwelijke werknemers een grotere stem geven via de netwerkorganisaties 'Young Fujitsu' en 'Fujitsu Women Community'.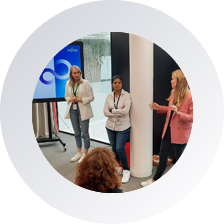 Women Community

Welzijn
We bieden onze mensen diverse mogelijkheden om zowel mentaal als fysiek gezond te blijven. Denk hierbij aan:
Fitnessabonnementen tegen een gereduceerd tarief
Deelname aan de Virgin Pulse Global Corporate Challenge
Gratis deelname aan leefstijl-, vitaliteits- en coachprogramma's
WoW! Week of Wellbeing
Fujitsu Familiedag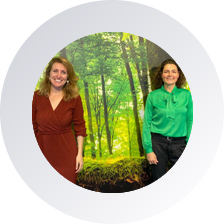 Leefstijl programma Dr. Tamara

Duurzaamheid
Op het gebied van duurzaamheid zetten we bij Fujitsu serieuze stappen om de footprint van onze eigen organisatie te verbeteren - en om onze klanten zo goed mogelijk te helpen.
Wat doen we zelf?
Voor ons nieuwe kantoorpand hebben we gekozen voor het opknappen van een bestaand pand.
Afval wordt gescheiden en papier en batterijen worden gecertificeerd afgevoerd.
Dankzij het Circular Cup Concept zijn alle plastic bekers verdwenen.
Duurzamere keuzes voor koffie, thee en kantine.
We steunen het Landschap Erfgoed Utrecht.
Wat doen we voor onze klanten?
Met de dienst ICT Sustainability Benchmark helpen we klanten met een assessment van hun duurzaamheidsprofiel en met adviezen om dit te verbeteren.
Via een samenwerking met Closing the Loop kunnen we de verkoop van een nieuw apparaat koppelen aan de recycling van een afgedankt apparaat. Dit verbetert de circulariteit.
Bekijk de datasheet over de ICT Sustainability Benchmark.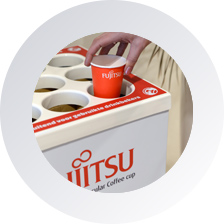 Circular Cup Concept

Compliance
We geloven in zaken doen op de juiste manier. Dat betekent dat we voldoen aan lokale wet- en regelgeving, dat al onze medewerkers zich op een eerlijke en gepaste manier gedragen en dat onze interne controlesystemen goed werken. Het informeren van nieuwe werknemers over onze gedragscode is integraal onderdeel van de onboarding bij Fujitsu. Daarnaast kennen we het internationale klokkenluidersprogramma Fujitsu Alert, waar medewerkers, leveranciers, klanten en andere derde partijen inbreuk op Fujitsu's wereldwijde bedrijfsstandaarden kunnen melden.
Meer weten? Bekijk de compliancepagina op onze internationale website of bezoek Fujitsu Alert.

Supply Chain
Fujitsu Nederland streeft naar co-existentie met haar leveranciers. Dit houdt in dat we op een eerlijke en correcte manier onze leveranciers evalueren en selecteren. Daarnaast hanteert de Fujitsu Group wereldwijd richtlijnen om maatschappelijk verantwoord haar inkopen te doen. In de praktijk komt dit onder andere naar voren in de supply chain van de andere pillars, waar vanzelfsprekend de keuze gemaakt wordt voor een maatschappelijk verantwoorde partner. Een mooi voorbeeld is de lokale samenwerking met een Utrechtse fruitteler die zorgt voor het verse fruit op ons kantoor.

Health & Safety
Fujitsu Nederland geeft bij alle bedrijfsactiviteiten de hoogste prioriteit aan het beschermen van de gezondheid en veiligheid van onze werknemers, zowel in lichaam als geest. Dit gebeurt door gezonde (o.a. met gratis fruit op kantoor) en veilige werkomgevingen te bieden die zijn afgestemd op de verschillende culturen waarin we actief zijn. Daarnaast ontwikkelt Fujitsu ook haar eigen computerspel genaamd 'Safety Awereness World 22'. In dit spel reis je de wereld rond langs allerlei Fujitsu locaties en moet je virtuele medewerkers behoeden van gevaarlijke situaties. Zo voldoet Fujitsu spelenderwijs aan de verplichting van een veiligheidstraining.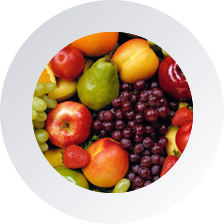 Gratis fruit op kantoor

Community
We dragen op verschillende manieren bij aan onze lokale community in Nederland, zoals:
Het doneren van gebruikte hardware (na refurbishment) aan mensen die dit nodig hebben, zoals kinderen die geen laptop tot hun beschikking hebben voor school of studie.
Onze medewerkers kunnen kiezen uit een donatie voor het goede doel in plaats van geschenken rond pasen, kerst, jubilea en meer. Deze opbrengsten worden jaarlijks gedoneerd aan een goed doel, zoals het Rode Kruis of Stichting Hulphond.
Met de stichting Samen voor Alle Kinderen werken we aan het verbreden van de mogelijkheden voor kansongelijke kinderen.
We steunen de stichting Excelsior Foundation met goed geoutilleerde werkplekken en meer. Bekijk deze video voor meer informatie.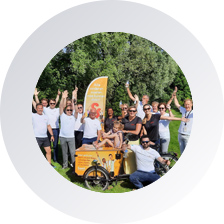 Sam& voor alle kinderen sponsorloop
Zowel het product- en dienstenportfolio van Fujitsu Uvance voor een duurzamere wereld als onze internationale, Europese en landelijke activiteiten op het gebied van ESG zijn afgestemd op de duurzame ontwikkelingsdoelstellingen (SDG's) van de Verenigde Naties, die een einde moeten maken aan armoede, ongelijkheid en klimaatverandering.