<!-Subtext (optional)->
Benefit from the advantages of virtualization in a hybrid data architecture
Fujitsu uSCALE for Virtual Machines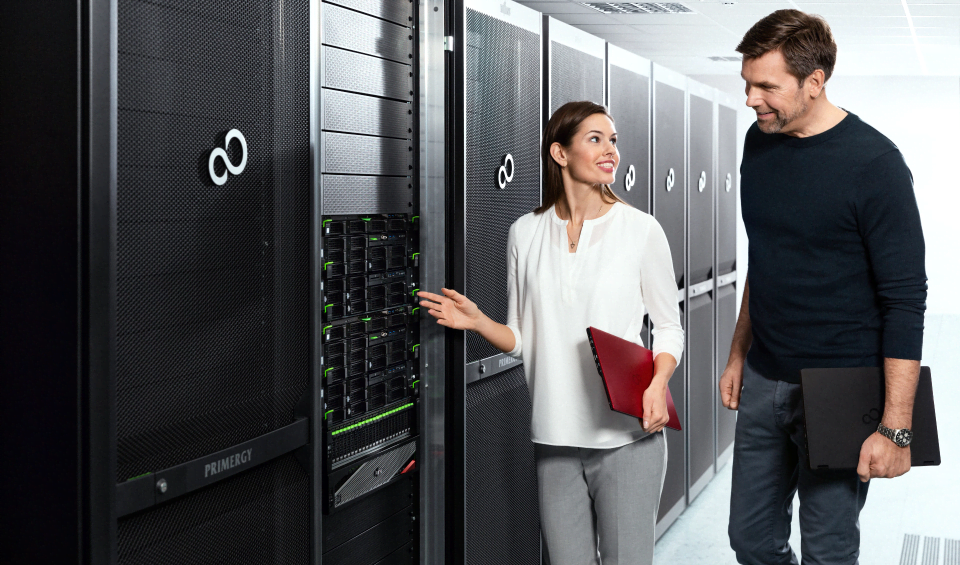 Optimize your IT operations using virtualization
Virtualization is now commonly used to optimize IT costs and reduce complexity, as it optimizes resources effectively. However, to support modern application workloads across multiple platforms such as edge, core, and cloud, an adaptable and versatile data architecture is essential. Although virtualization provides great flexibility, creating and maintaining the infrastructure for a cloud-like environment can be complex and resource-intensive, requiring specific expertise and substantial capital investment.
Regardless of whether you're seeking to increase the virtual capacity of your data center or implementing virtual machines for the first time, Fujitsu uSCALE for Virtual Machines provides the flexibility and agility your business needs, all "as a service" at a lower total cost of ownership compared to offer traditional hardware purchases. Fujitsu uSCALE brings public cloud-like agility to on-premise data centers, combining the benefits of pay-per-use with the security and control associated with private clouds.
We know many As-a-Service models from our everyday life.
Mobility services such as Uber or car-sharing are already established. But the automotive industry is also facing a fundamental transformation. The current business model, in which revenue is generated solely from car sales, will become "car-as-a-service" in the future.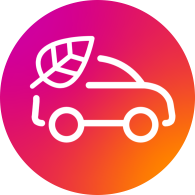 For example, the first car manufacturers have already started to offer services such as heated seats on a monthly subscription basis. Some other functions, e.g. "remote start" that allows drivers to start the engine from some distance away so the car can warm up are also in planning.
What services are included?
We have something to counteract the anonymity of service bots: real experts. For all important questions, a dedicated uSCALE Customer Success Manager is at your side responsible for the uSCALE experience through onboarding assistance, implementation, service reviews, consumption reporting, forecasting, and planning.
Fujitsu uSCALE for Virtual Machines
Fujitsu uSCALE is a cloud-like,flexible, scalable and cost-effectivebusiness model for on-premise infrastructures that will serve the growing demands of your business departments - promptly whilst enabling you to keep control. uSCALE for Virtual Machines offers predefined configurations for VM infrastructures based on modular building blocks. And what's more, unlike cloud-only options, you only pay for what we have jointly identified as the capacity you need. This way you geta truly predictable cost framework.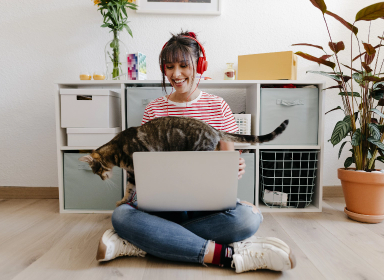 Powerful servers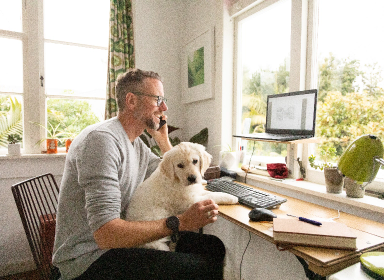 Cloud-like virtualization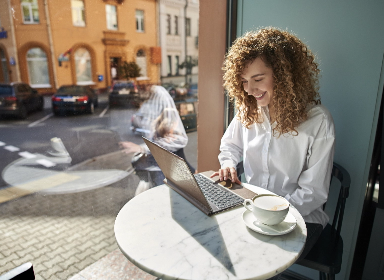 Versatile integration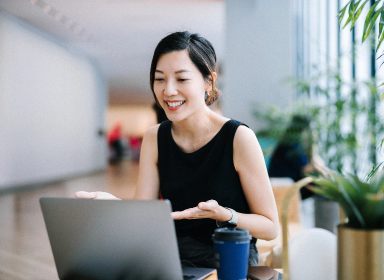 Consumption-based billing model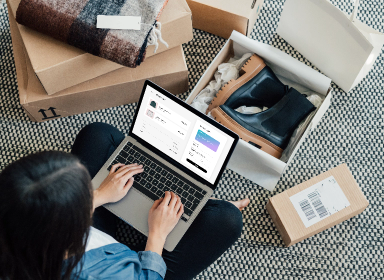 Complete security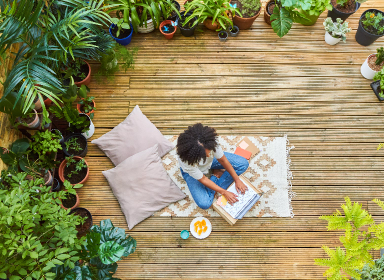 Additional resources on demand
Fujitsu uSCALE: On-premise IT infrastructure "as a service" virtualization
---
Benefit from a cloud-inspired business model while maintaining control of your IT infrastructure and how you use your business and customer data, without sacrificing agility and flexibility.
Enjoy price certainty for a predictable period and only pay for what you use - with no hidden costs due to mandatory services.
Benefit from the latest technologies at your on-premise location (or in your co-location data centre).
Grow fast with a flexible IT infrastructure without disrupting your IT department and reduce administrative burdens by optimising the available hardware.
Virtualisation for all workloads
Use Case
Build an enterprise private cloud with hyperconverged compute, storage and virtualization to support business-critical workloads to enable end-user computing, ROBO environments, databases, containers or AI and machine learning.
---
Billing
Usage is metered per VM's
---
Flexibility
20%-70% (flexibility levels may vary per country)
---
---
Services
Installation Services, dedicated uSCALE Customer Success manager (CSM) who is the direct point of contact (24x7 multi-lingual) for any business queries, Break & Fix, Maintenance Support and Warranty Services, Asset and Configuration Management, Capacity Management, ITIL Process Management for BAU Services, Operational Monitoring

Download specifications in detail
Fujitsu uSCALE Price Estimator Tool
---
Four simple steps - that's all it takes for a first indication. Follow the link to start your Fujitsu uSCALE experience. The tool provides easy estimates for ready-made solutions such as server, storage, data management and workplace offerings.
Bring the benefits of the cloud to your data center with Fujitsu uSCALE
Get more information about Fujitsu uSCALE. Your personal contact will be pleased to assist you.