<!-Subtext (optional)->
Data-centric transformation with Storage as a Service
Fujitsu uSCALE for data management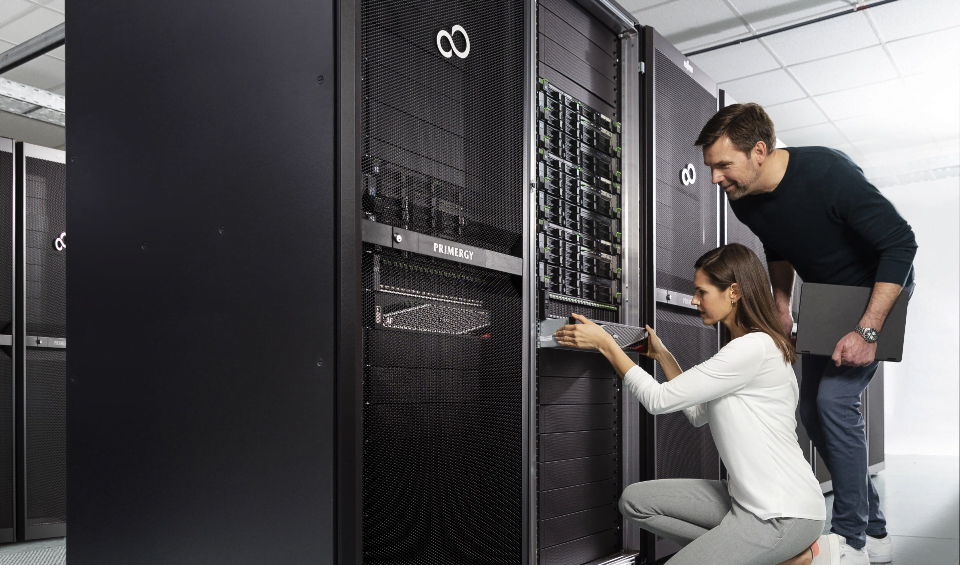 What is Storage as a Service?
Storage as a Service (STaaS) is based on IaaS and is a business model for data storage. In this, a provider makes storage space or resources available to its customers and ensures reliability, security and service.
This storage space can be used as a fast all-flash or hybrid storage system, for archiving data or for backups and data backups.
Storage as a service is usually a cloud model, meaning that users save their data in a public or private cloud. The storage space is usually billed based on usage and can be expanded at any time.
With Fujitsu uSCALE, the advantages of a cloud environment can now also be used in local data centres. In this way, the data security of an on-premise structure is combined with the flexibility of the cloud.
We know many As-a-Service models from our everyday life.
An example of this is streaming services and other media libraries.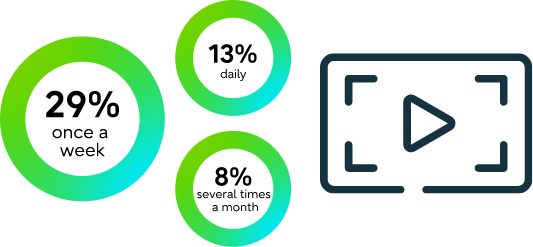 According to a recent survey, almost 30% of those surveyed watch films or series via a streaming platform at least once a week. However, they probably only watch the videos once, so it is more efficient to use a rental or subscription model than to buy the DVD.
With IT infrastructure too, it can take a long time before the one-time acquisition costs pay off compared to an as-a-service model. Such a model also offers many other advantages.
Source: Statista 2022
How to avoid overprovisioning?
It is almost impossible to know the precise computing or storage requirements months and years in advance. Fujitsu uSCALE greatly supports an organization's need to remain agile with the ability to scale their infrastructures up or down, at a rate that best fits to their business needs.
Your scaling advantages with Fujitsu uSCALE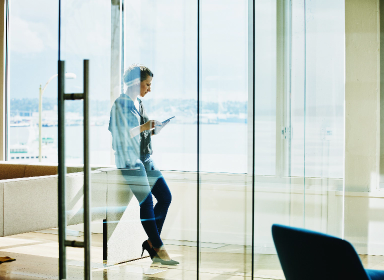 Maximum reaction speed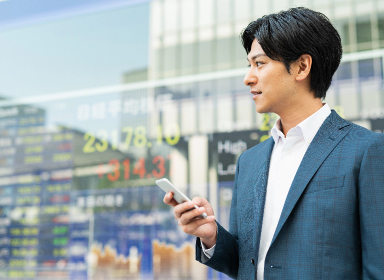 Extremely high data security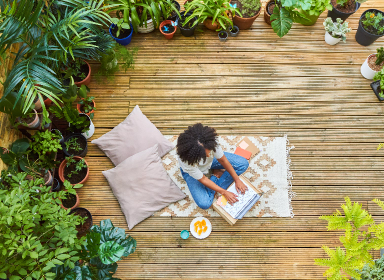 Additional resources on demand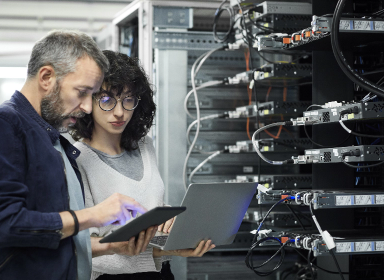 Storage as a Service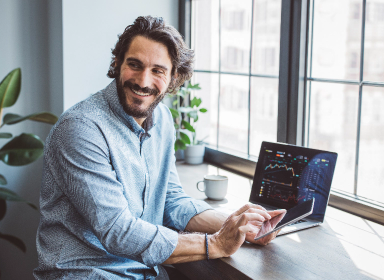 On Demand Growth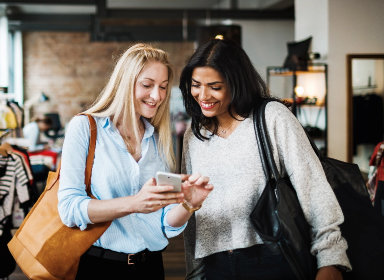 Stay in control
Predefined solution examples
---
Flexibility
Flexibiliteit 20% - 70% (flexibiliteitsniveaus kunnen per land verschillen)
---
---
Services
Installation service, dedicated uSCALE Customer Success Manager (CSM) as direct contact (24x7 multilingual) for all business questions, Break & Fix, maintenance and warranty service, asset and configuration management, capacity management, ITIL process management for BAU services, operational monitoring

Download specifications in detail
Fujitsu uSCALE Price Estimator Tool
---
Four simple steps - that's all it takes for a first indication. Follow the link to start your Fujitsu uSCALE experience. The tool provides easy estimates for ready-made solutions such as server, storage, data management and workplace offerings.
Always ready for growth with Reserve Storage on Demand
---
Systems are installed at your on-site data centre and billed based on usage. In addition, other resources are made available as a "reserve" so that you can have additional capacities at your fingertips if you need them.
Powerful infrastructure for any use case
You can individually configure our on-premise services and migrate them into your environment. No matter what for resources you need, whether it is for 3D rendering, Big Data or complex business applications: With Fujitsu uSCALE you have the right business model that provides maximum security and scalability.
Hybrid cloud storage that fits your strategy
Companies use their data to gain business insights and identify new business opportunities. It is therefore important that IT infrastructure is guided by business strategy - with flexible investments and budgets.
Full flexibility for your transformation
Fujitsu uSCALE supports your business transformation with scalable IT resources that are measurable, cost-transparent and tailored to your specific requirements. It is entirely up to you what volume of resources you want to use. You can start big or small: Whatever you decide, uSCALE makes it possible.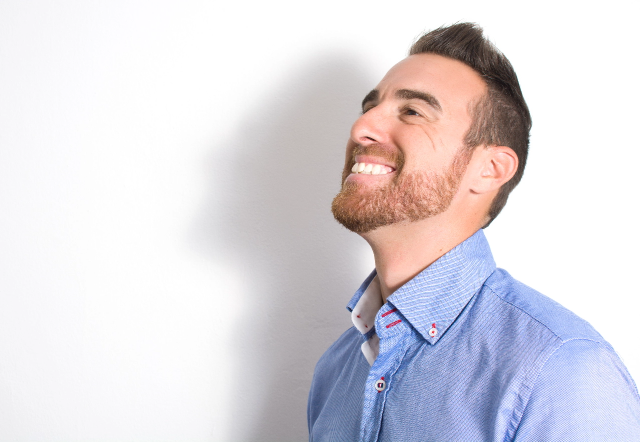 Your all-round carefree storage service
Your Fujitsu Customer Success Manager is there to help you get the most out of Fujitsu uSCALE for Storage on Demand solutions.
Your contact person takes care of all your concerns regarding the management of your storage server and infrastructure. This includes, for example, maintenance support, configuration management and the monitoring of ongoing operations.
24/7 reachability
Multilingual support
360° support - One contact person for all concerns
Primary uses of Storage as a Service

Online backups
Online backups are a form of data protection by StaaS, regularly backing up your data to an external location. This is useful if your local computer becomes corrupted or fails and data recovery becomes necessary. With Storage as a Service, you are safe from data failures and losses.

Data archiving
With data archiving using StaaS, the data is transferred from the original storage medium to another medium. With uSCALE, the data is then located on your on-premise server and is no longer actively used, but only accessed when needed.

Filing and provision of documents
StaaS enables documents to be stored securely and accessed from any location. Accessing the documents is very easy. Just log in via your web browser or a special interface and gain immediate access to the documents.

Data synchronisation across multiple devices
With StaaS, you can compare and synchronise data between different devices. The data is updated in real time. This service is often used by companies to ensure the compatibility of data and to ensure a uniform working environment for all employees.
Bring the benefits of the cloud to your data center with Fujitsu uSCALE
Get more information about Fujitsu uSCALE. Your personal contact will be pleased to assist you.