The Fujitsu Group Purpose
Our Purpose is to make the world
more sustainable by building trust
in society through innovation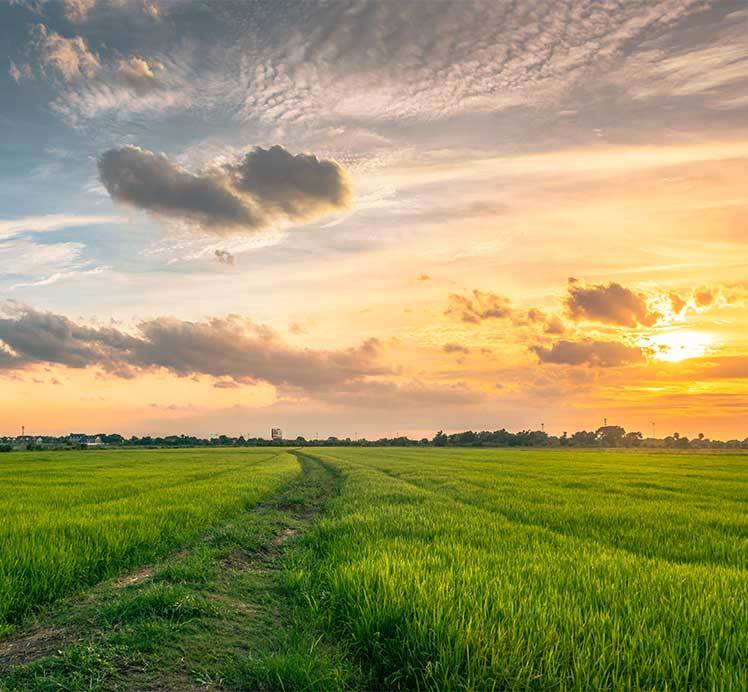 COVID-19 Response that Emphasizes Prompt Management Decisions and Action
In addition to ensuring the lives and safety of employees and their families, our response to COVID-19 has been to act swiftly to support customers at the forefront of preventing the spread of the virus. By activating Our Purpose against this cause, we made prompt management decisions, taking quick action, and disseminating information under difficult circumstances.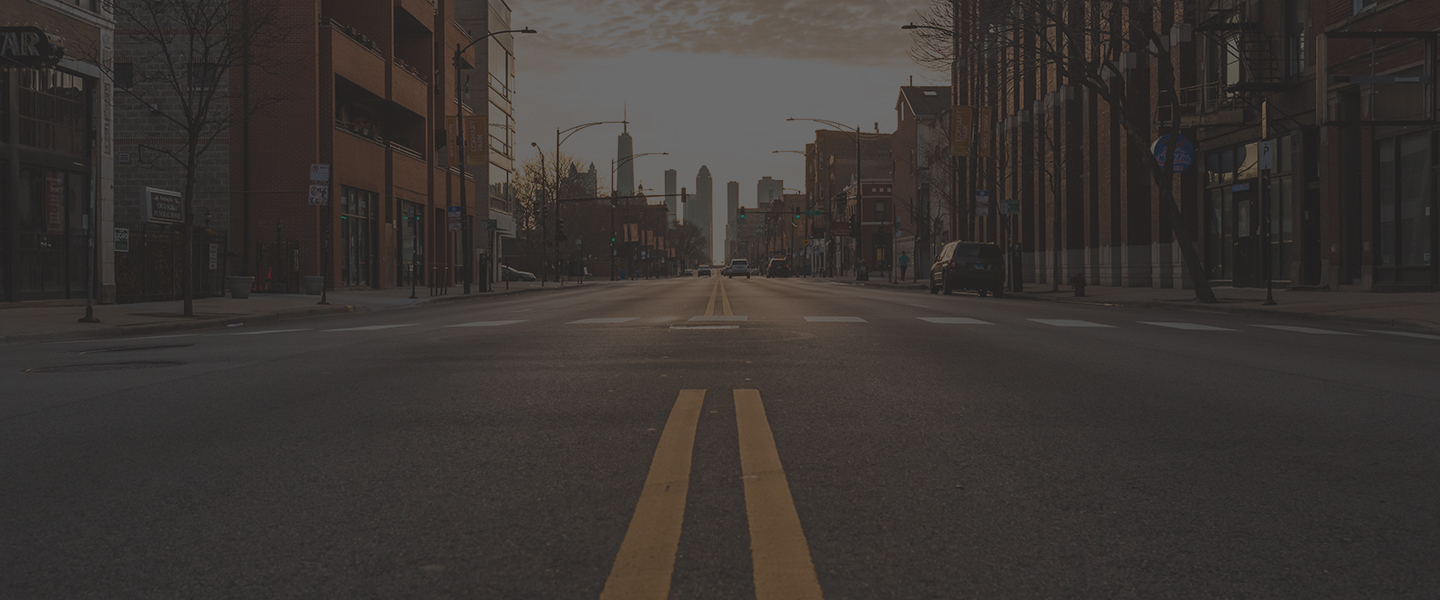 A Shift in Values Caused by the Pandemic
COVID-19 has not only impacted us through the spread of the infection itself, but also through a shift in our fundamental values.
Remote working, introduced by many companies in a short period of time would have taken years to adopt without such a crisis.
That's not all. There is a possibility of an even greater need for innovative services and business process transformation, making full use of digital technology and data—that is, "Digital Transformation (DX)."
Promoting DX Internally
We are also accelerating transformation within the Group to create new value. Creating data-driven management, launching an ambitious Company-wide DX project, and formulating marketing strategies that utilize customer feedback in real time like the "Work Life Shift" campaign which reimagines the role of offices and workstyles for the "new normal" era. We are promoting a series of measures to facilitate internal transformation to realize the essential changes that pave the way for the Fujitsu Group's future.
FUJITSU Work Life Shift
Our company began unifying its employee communication infrastructure on a global basis in fiscal 2015, and in fiscal 2016 began a shift to a multi-cloud environment. In fiscal 2020, we created an environment in which all employees can engage in remote working, and in July, we began promoting the "Work Life Shift" to further accelerate its shift to redefine Working Styles.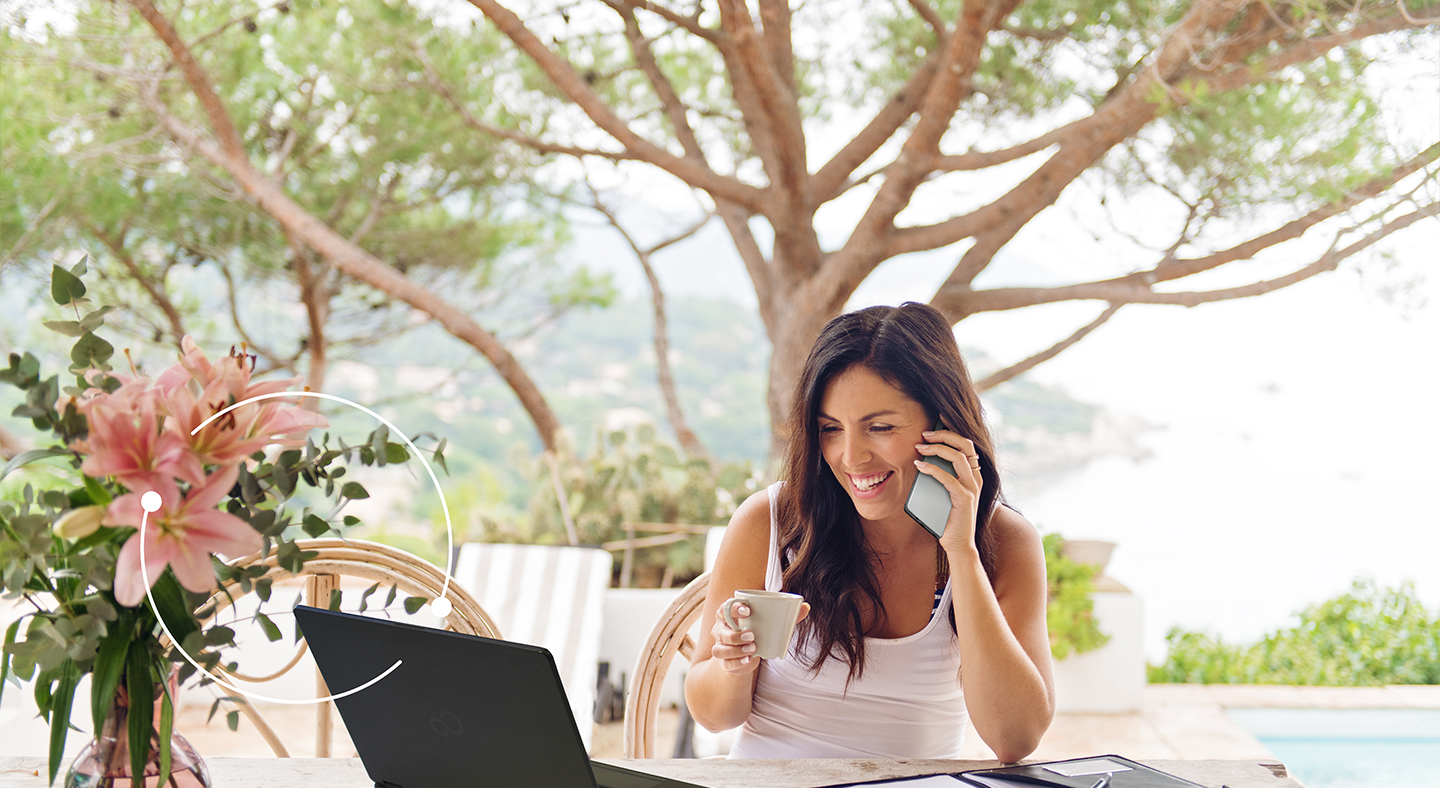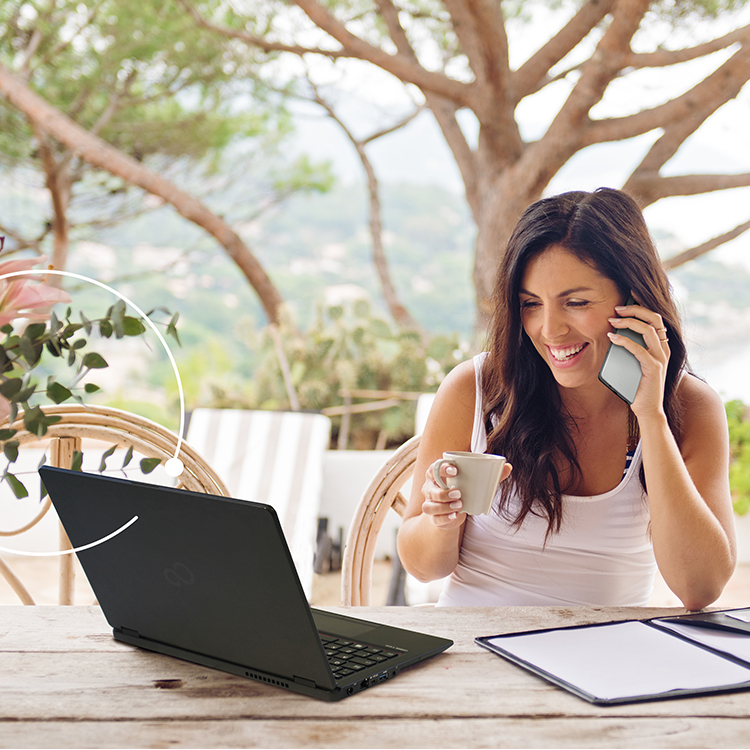 Commitment to Transformation Expressed in Non-Financial Indicators
In order for the Group to succeed in the future we need to embrace the idea of "agile change" to swiftly and accurately grasp evolving situations and fine-tune our trajectory while moving toward our goal. To achieve this, we included non-financial management indicators by targeting customer Net Promoter Score (NPS), which shows the trust of our customers, and "employee engagement," which shows the enthusiasm of employees toward their work and a sense of belonging to the organization. Financial performance and non-financial performance are two essential wheels for sustainable value creation and, in turn, for us to achieve Our Purpose.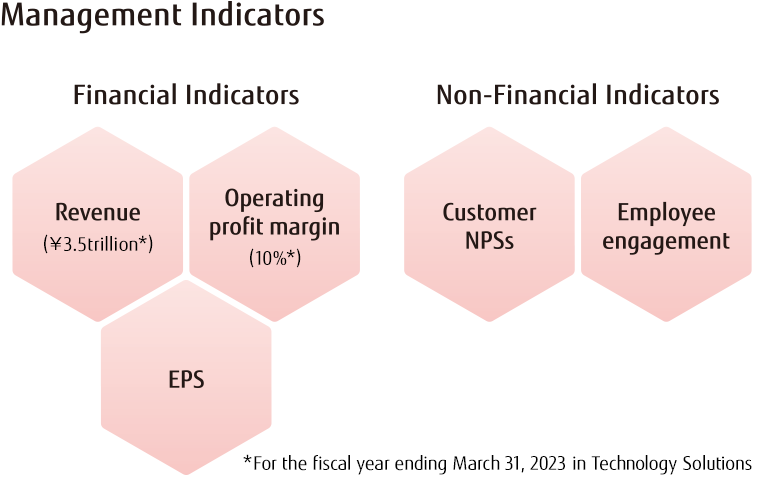 Fujitsu Group Integrated Report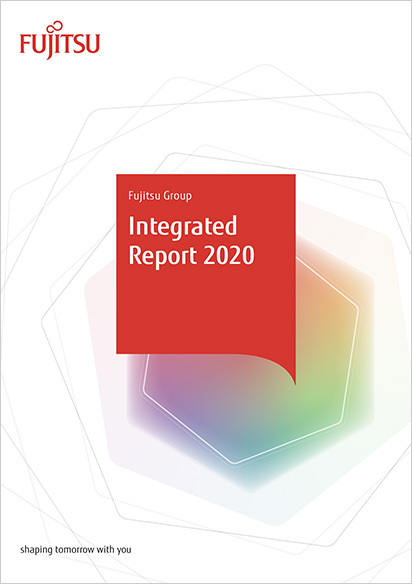 Integrated Report 2020
Contents
Letter From the Management
To Realize Fujitsu's Purpose
Takahito Tokita
Representative Director and CEO, CDXO
Progress Toward Becoming a DX Company
Sustainability Management
(Global Responsible Business framework)
Fujitsu's Response to COVID-19

In response to the spread of the novel coronavirus, Fujitsu has been pursuing efforts to stop the spread of infection and ensure business continuity, while ensuring the safety of its customers, its partners, its employees, and their families.
We will continue to provide services and products to our customers responding to the challenges, proactively utilizing our strengths in technologies such as Cloud, security, IoT and AI to address the variety of societal problems arising from the spread of infection.
Fujitsu Way
The Fujitsu Way comprises 3 parts: "Our Purpose", "Our Values" and "Code of Conduct".
"Our Purpose" indicates why Fujitsu exists in society.
"Our Values" are the important sense of value each person should have.
"Code of Conduct" is what we should comply.