Do the right thing
At Fujitsu, we shape next generation solutions that support today's businesses and have a positive impact on society. We believe that technology should influence the way the world travels, the way the world is powered and the way we can enhance learning. If you want to work with a business who believes that doing the right thing is part of everything, come and be inspired at Fujitsu.
People join Fujitsu because they share our passion about Human Centric Innovation and Digital Co-creation. In order to thrive in a new digital society, it is crucial to co-create and innovate with our customers and partners across industries. At Fujitsu, we want to harness the talent of all our employees to be able to make a difference and create an exciting future for all.
Corporate Social Responsibility Policy
The Global Delivery Responsible Business Program is known as GRiP
Our overarching aim is to:
Recruit & retain talented employees
We collaborate & co-create with customers on responsible business initiatives
We reduce costs through innovative environmental / facilities projects
Be globally recognized as an ethical & responsible business
We use the 5-Pillar model of Responsible Business (same approach as EMEIA, North America, and Oceania):
Community - we aim to tackle the issues that impact society and contribute positively to local communities
Environment - we are fully committed to reducing our environmental impact across the scope of our operation and through services we deliver to customers
Diversity and Inclusion - we are committed to developing a diverse and enabled workforce from the widest talent pools and promote equal opportunities for all
Operating Practices - we conduct our business in an open, honest and ethical manner and actively strive to implement anti-corruption practices and socially responsible supply chains.
Wellbeing - we value the importance of our people and strive to promote a positive health culture, to enable individuals to feel more resilient and cope successfully with both their personal and work life
Corporate Social Responsible Initiatives in FY20
Best of Responsible Business initiatives
Wabi-Sabi Program

Our developers worked with University students to create mobile applications that would have a long-term positive impact on society or the environment.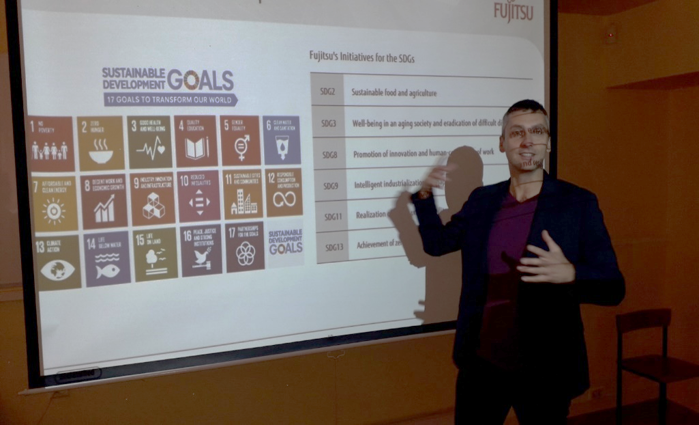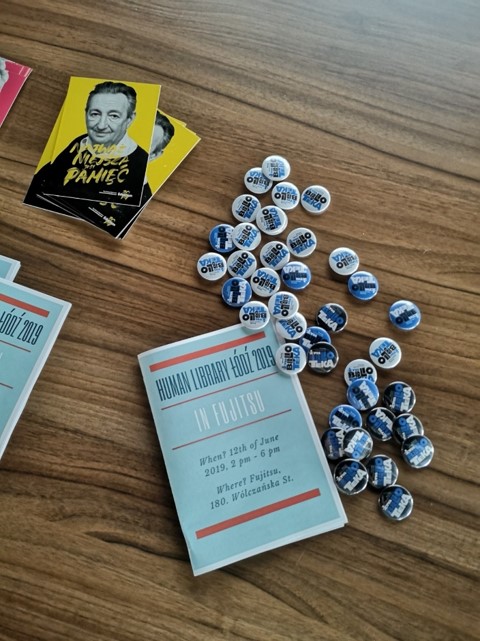 Human Library

The Human Library is a worldwide movement aimed at inclusion and deepening the understanding of diversity. Real people can be "borrowed" to tell their story.


Diversity Workshops

Fujitsu Poland held a series of workshops for employees focused on creating a more diverse and inclusive workplace.

The key focus was inclusive language: language that is free of assumptions and stereotypes and does not express or imply bias or prejudice.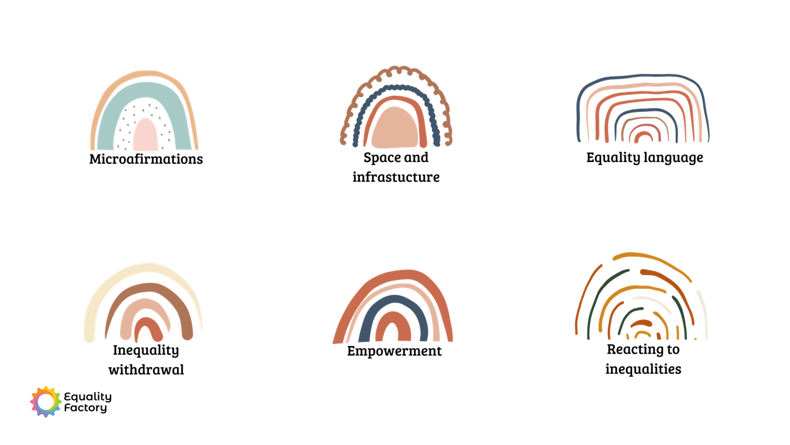 Global Responsible Business