At Fujitsu, we shape next generation solutions that support today's businesses and have a positive impact on society. We believe that technology should Influence the way the world travels, the way the world is powered and the way we can enhance learning. If you want to work with a business who believes that doing the right thing is part of everything, come and be inspired at Fujitsu.
People join Fujitsu because they share our passion about Human Centric Innovation and Digital Co-creation. In order to thrive in a new digital society, it is crucial to co-create and innovate with our customers and partners across industries. At Fujitsu, we want to harness the talent of all our employees to be able to make a difference and create an exciting future for all. Please find below our Employment Value Proposition;
Value proposition
At Fujitsu there are many things we value, and where we stand for.
We Value:
Our employees, who respect diversity and support individual growth
Our customers, as we seek to be their valued and trusted partner
Our business partners, with whom we build mutually beneficial relationships
Technology, as we seek to create new value through innovation
Quality, as we enhance the reputation of our customers and the reliability of social infrastructure
We Strive:
That in all our actions, we protect the environment and contribute to society
To meet the expectations of our customers, employees and shareholders
To seek continuously increase our corporate value
To think and act from a global perspective
You can find more of our values and what we strive for here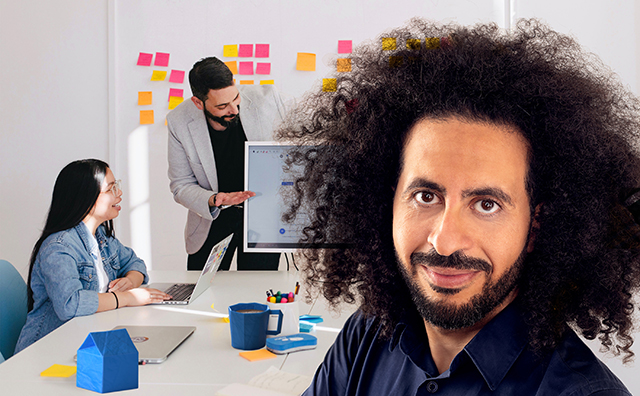 More than 60 nationalities are represented in our workforce. We work in 21 languages.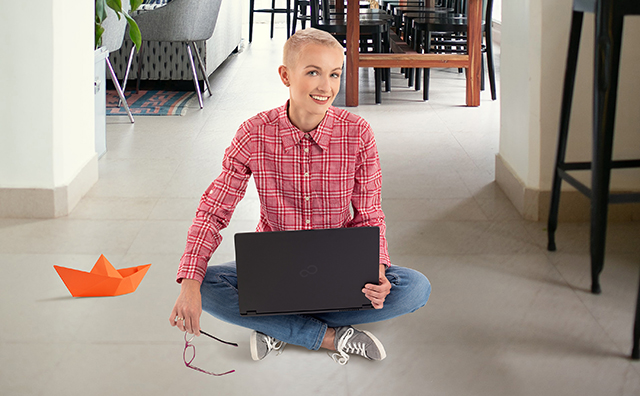 We use more than 20 programming languages.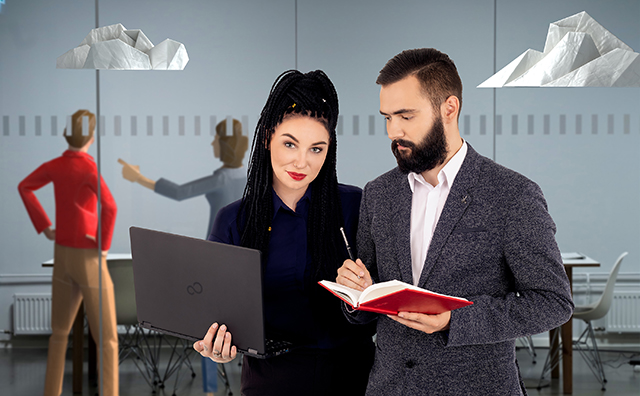 We work for 119 large, international brands from 9 industries.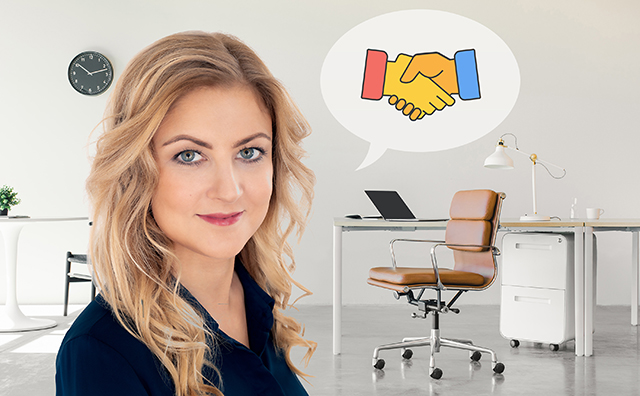 Almost 40% of our team are women.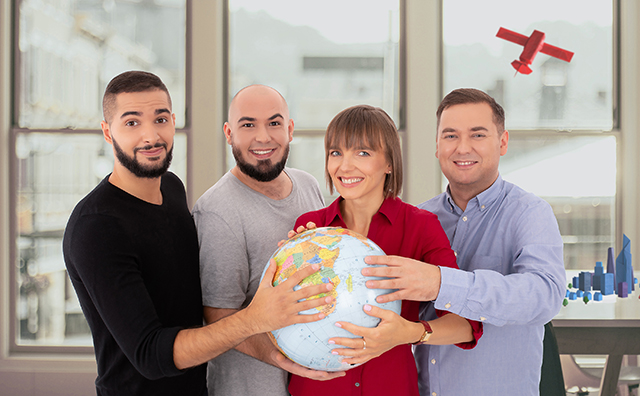 Our employees spend over 12 000 hours a year on volunteering.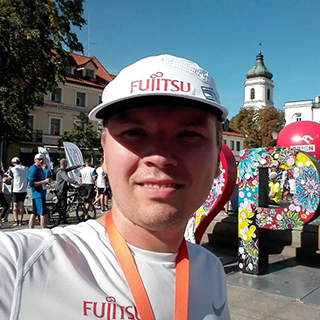 Current Position: Senior Project Manager
Meet Dariusz Okraszewski, member of the Program and Project Services team in Poland GDC. Darek is a Senior Project Manager with over 16 years of experience in international and multicultural environment from various industries. Since few years he is also a member of Fujitsu Global Delivery structures, were he is having a chance to know the business models of big organization, as well as contributing to its constant improvement. His main responsibilities include program and project, team, risk, stakeholder, budget and schedule management. He is involved in many company's CSR and Wellbeing activities. Read what the hero himself has to say about development perspectives in Fujitsu:
Darek's journey in Fujitsu began in early July 2017. He took on the role of Project Manager and from the very beginning, in addition to his basic responsibilities; he started looking for other opportunities to get involved in the organization beyond daily tasks resulting from his job position only. He joined GRiP (Responsible Business Program) and became one of the GRiP Leaders in Poland GDC as well as a captain of Fujitsu Running Team to promote physical activity. He was also nominated for the role of Human Workplace Program Manager (GDC internal program to promote and improve human centric focus of the company). He joined the P&PS Standardization Team to support the entire Program and Project Services community and share knowledge. Moreover, he is also SPOC (single point of contact) for GRiP and Social Fund.
All the above (directly and indirectly related to Darek's job position) resulted in promotion to Senior Project Manager role.
One man said some time ago: >> If you had one shot or one opportunity to seize everything you ever wanted in one moment, would you capture it or just let it slip? << In Darek's professional life he's trying to get all what is possible for him. He deeply believes that in Fujitsu we do have not one but multiple choices. Grab one! #proudtobefujitsu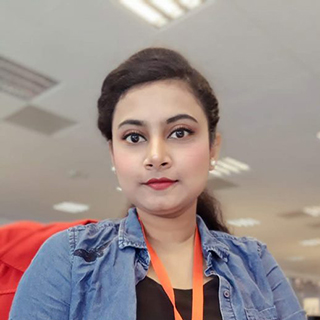 Current Position:Technical Operations Specialist
Meet Susmita from Bangladesh. She moved to Poland during her bachelor studies in 2016. Her journey started at Technical University of Lodz being awarded with Erasmus Mundus Scholarship. During her bachelor studies, she wanted to gain professional experience which could help her to build my career further. She was considering an internship in Fujitsu and luckily, she was given the opportunity!
During her internship she realized that she really wanted to explore further the secrets of IT management. So, she applied for a position of IT consultant. After 2 years of gaining experience, she got promoted to her current position of Technical Operations Specialist in Business Process Services (BPS). In the meantime, she also joined Fujitsu Virtual Training Team.
Her further professional plans? Learn more about project management!
Fujitsu gave her the chance to build a sustainable career with the full support she needed including co-funding of her studies in the framework of Program called Upskilling with Universities.
#proudtobeFujitsu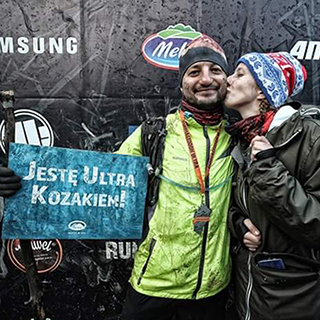 Current Position: Associate Service Delivery Manager
Meet Błażej, Associate Service Delivery Manager who joined Fujitsu in 2017. Błażej shared his inspiring story about stepping outside of his comfort zone, pushing his own limits and fierce passion for running and Obstacle Course Racing. With 15 years of experience in sales, marketing & management he joined Fujitsu in 2017, the same year he started running. Read about his path to surpass himself and let yourself be inspired by a human, who showed that "if we really want to achieve something, we have to believe in ourselves and never give up!"
Błażej started his adventure with running signing up for first 5 kilometers, then he was encouraged to join obstacle course run finishing the year with 3 medals. In 2018 he set a goal to participate in forty runs that year. Not only he has achieved this but also he managed to finish half marathon under 2 hours – congrats!
He joined Fujitsu Running Team enabling Fujitsu employees to participate in many runs organized for charity purposes.
In 2019 Błażej made another step towards his passion and signed up for his first marathon and marathon with obstacles in mountains. He finished multiple runs overcoming variety of challenges from weather up to physical conditions resulting in the final number of medals that year – 87.
Nothing can stop Błażej not even pandemic. In the year of 2020, despite social distance, he kept on realizing his passion by participating in charity runs organized under 'the new normality' conditions.
Keep on going, Błażej! #achievingtogether #dotherightthing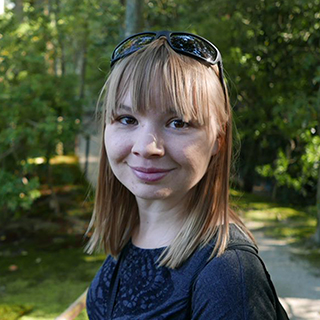 Current Position: Lead Software Developer
Meet Beata who joined Fujitsu in 2013 when R&D Department in Poland comprised of only 20 people. During eight years since, she was able to learn every aspect of my project – PRIMERGY server, one of the company's flagship products. Through various roles she held so far: software developer, scrum master, then team manager, lead software developer, she had a possibility to gain different perspectives of her assignment.
Our servers are easy to recognize by the black and green color scheme, they support the Japanese Space Agency, Honda manufacturing, weather forecasts and many more.
Have you ever wondered: is it possible to combine full-time employment with an active, off-the - clock lifestyle? With the right employer, absolutely. Even better, it's possible to share and be recognized for your experiences at the workplace.
Beata always valued work-life balance and Fujitsu is the place to achieve it. Personally, her greatest passion is travelling. Over the past few years, she managed to visit Japan, Kazakhstan, Malaysia, Singapore, Georgia, Cuba, and a few of other, closer destinations.
Beata loves active recreation, especially deep in nature. Hiking in the mountains or going to the beach? The mountains, of course! In 2019 her great dream came true, and she was lucky enough to walk the Himalayan trails of Nepal. For three weeks, she trekked around the Everest and climbed Kala Pathar (5600m).
Beside climbing her other passion is cycling with already some great achievements for example bike travels on Mallorca, the Tatra Mountains, and the Baltic coast. Beata started also making on-the-road videos. Nothing better than sharing your memories and your travel bug. You will find some of them here.
Beata is also a certified interior decorator and drawing this experience at work being a part of the team involved in shaping our new consolidated office location in Łódź (link).