Things Are Moving Fast: The State of IoT Today
The purpose of our Fujitsu research – The State of IoT Today, was to gauge the maturity of IoT and identify obstacles to its progress. Our aim was to:
find out how buyers are addressing IoT opportunities
learn who is taking the lead
discover how vendors can better assist customers
specify the countries, sectors, and demographics of the laggards versus the early adopters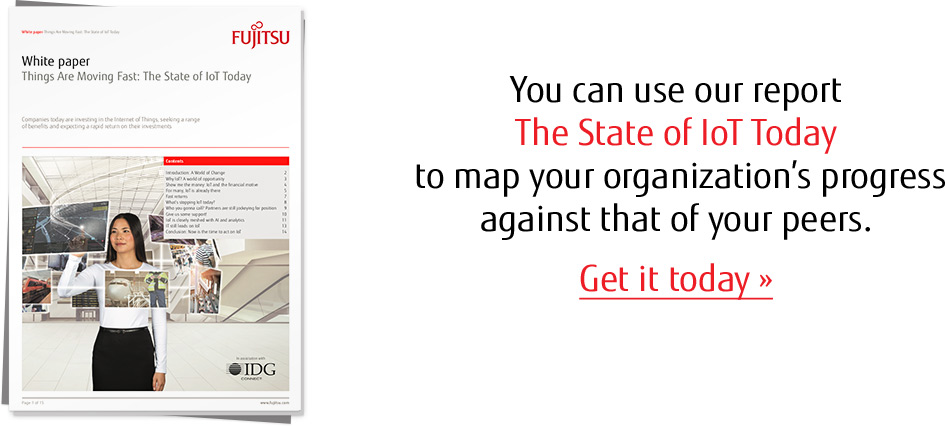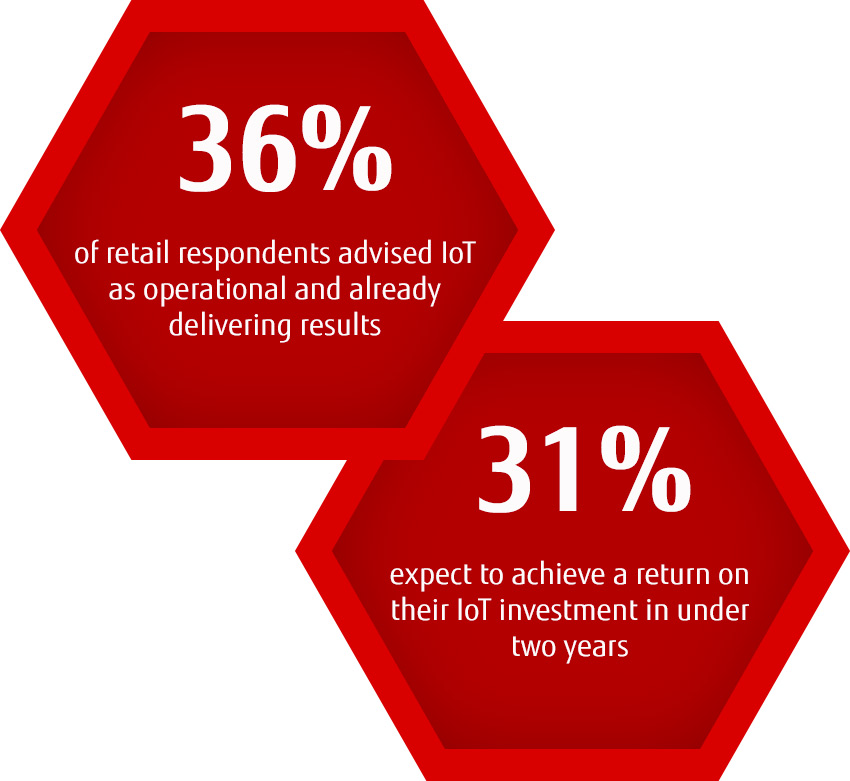 The State of IoT Today - Research Findings
Our findings are illuminating and reveal that IoT has matured well beyond the testing and market education phase.
Of the respondents questioned, almost three quarters reported having IoT operational in key areas, with retail and transport leading the way in implementation.
Our results also revealed that organizations are deploying IoT for a wide range of reasons, from revenue generation as cited by 45% of respondents, to safety as cited by 47%.
However, despite the majority of respondents (99%) advising that they have either already implemented IoT or plan to implement IoT, there is still room for improvement. Concerns were raised regarding the need for; better support, increased contractual flexibility, and vendors who understand more unique customer needs.
Things Are Changing - Five lessons to learn about the Internet of Things.
Recent Fujitsu survey on IoT maturity in organisations reveal five lessons:
IoT is NOT a 'next-generation' technology
There are 6 obstacles to IoT success
There are many potential pay-offs from IoT investments
ROI may be faster than you expect
Leadership of IoT projects is up for grabs
Source: All findings based on The State of IoT Today, an IDG Connect White Paper sponsored by Fujitsu. The report centers on an online survey conducted with over 330 respondents from Germany, the UK, France, India, UAE and Nordic, Benelux and Iberian regions.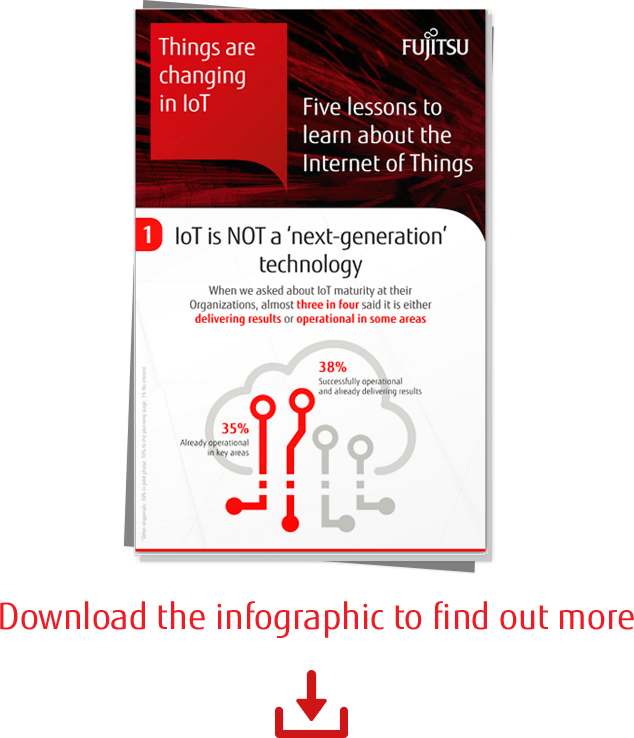 Obstacles to IoT adoption
Those organizations questioned also highlighted obstacles on the road to IoT adoption. For example, almost a quarter (23%) felt that network connectivity was a potential barrier to implementation. Networking and connecting sensors over large, federated networks with variables such as locations with poor network coverage was considered a major challenge. However, this is issue that can be overcome by IoT providers and customers working closely with network service providers who have expertise in location services, safety, and other related skillsets.
In addition to concerns over network connectivity, 14% advised uncertainty over how to proceed, 19% felt a lack of available skills was an issue, and 15% stated concerns over possible regulatory change.
In Conclusion
Within the field of IoT, things are continually changing. New technologies are constantly emerging, and organizations must move fast rather than wait if they are to keep up with competitors who are ahead in terms of their IoT implementation.
If you haven't already plotted what IoT means to your business, you need to start now.