FUJITSU Workstation CELSIUS
Powerful tools to speed up your design and creative workflows
CELSIUS workstations from Fujitsu support creativity, simulation, calculation and visualization at the highest professional level. 
With end-to-end capabilities from design and engineering to production, CELSIUS workstations have gained a great reputation for offering ingenious thermal management and cooling as well as reaching world-leading benchmarks. All mobile, desktop and rack workstations are optimized for use with a host of leading applications such as Autodesk, Dassault Systèmes, Siemens PLM or PTC.
FUJITSU CELSIUS workstations are designed for those using demanding professional applications. Performance, reliability, expandability, serviceability and security are at the heart of these machines. These devices are built for power users who want to do things faster, wait less and achieve more in less time. Equipped with the latest NVIDIA® Quadro® GPUs, Intel® Xeon® and CoreTM i CPUs, massive memory and storage, FUJITSU CELSIUS workstations offer the highest levels of performance, visualization and data integrity.
Outstanding Performance
Graphics capability is most crucial for workstations. FUJITSU CELSIUS workstations come with the most advanced graphics cards from AMD and NVIDIA. They offer the latest and highest-specification CPUs, including a range of Intel® Xeon® and CoreTM i processors. For the most demanding multi-threaded processes, such as CPU ray-trace rendering, some workstations even have two CPUs. Our workstations support up to 2,933 MHz DDR4 memory. With massive storage capability and high-speed performance, FUJITSU Workstations enable super-fast rendering and near-real-time visualization.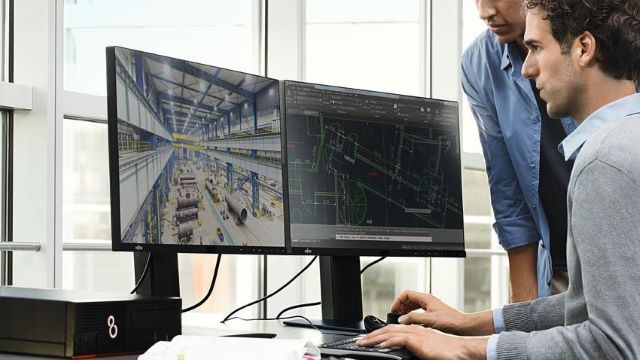 Maximum Reliability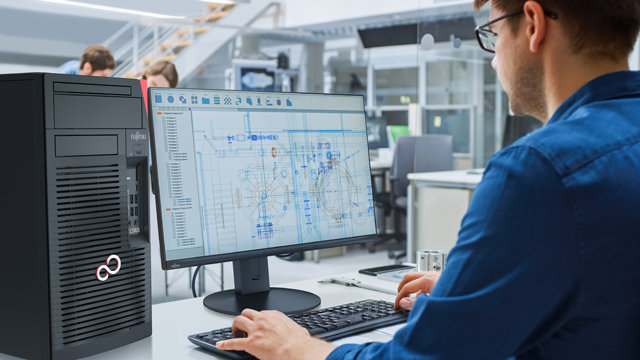 FUJITSU CELSIUS workstations use top-quality components and features such as advanced tri-channel thermal management for reliability and whisper-quiet operation. These devices also feature server-grade features, such as ECC memory to protect against crashes, and enterprise-class storage designed to handle multiple read / write cycles of colossal datasets. CELSIUS workstations are built for 24/7 operations with reliable high-endurance and business critical drives. Reliability goes beyond hardware – ISV certifications from leading ISVs mean our workstations are compatible and optimized for stability when running professional software applications.
Unrivalled Expandability
Workstations are built for expandability with some models able to take three ultra-high-end NVIDIA® Quadro® graphics cards, two Intel® Xeon® processors, up to 1 TB of DDR4 memory and multiple storage devices. With maximum component selection (processors, graphics cards and hard drives), multiple expansion bays, front access storage and tool-less design, CELSIUS workstations by Fujitsu offer virtually unmatched expandability.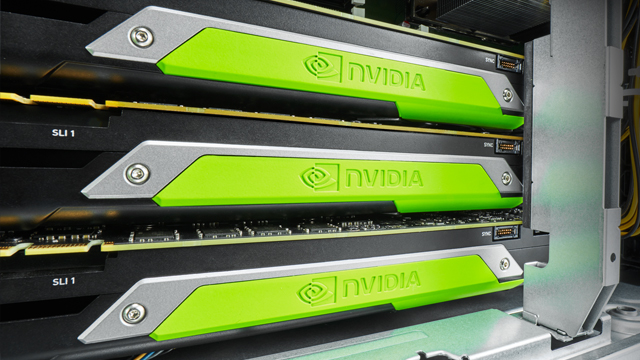 Enterprise-Grade Security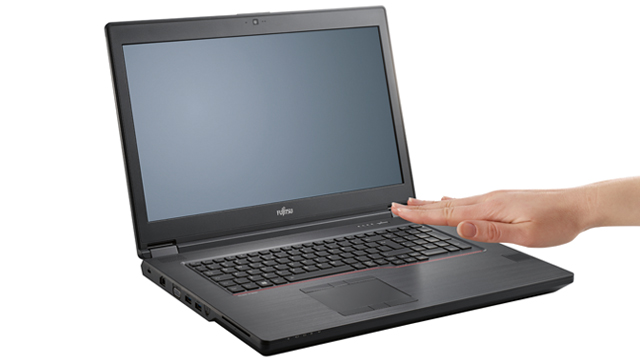 Our workstations offer extremely robust security features. Advanced security features, such as PalmSecure™, EraseDisk, SmartCard, Trusted Platform Module (TPM 2.0) ensure enterprise data security and peace of mind. Fujitsu mobile workstations have embedded PalmSecure™ (optional) – state-of-the-art, highly secure authentication system using biometric technology that authenticates users through vein pattern recognition. With CELSIUS, you can be more confident about the safety of your precious creative and design data.
Virtual Reality Software Development
"I needed a computer that was able to keep up with me; I do a lot of simulations and modeling and I need to run them all in real time. With FUJITSU CELSIUS Workstations, we have got a deal - I do the high-level thinking and it does the math."
- Juraj Hudák, VR designer

Find the right workstation