Trusted to transform
At Fujitsu, we know that the only way to deliver trusted solutions is by trusting our people to deliver our shared goals of success. You'll have the autonomy to take control of your career and be empowered to co-create with customers. If you want to work with a business that believes trust is everything, come and build your future at Fujitsu.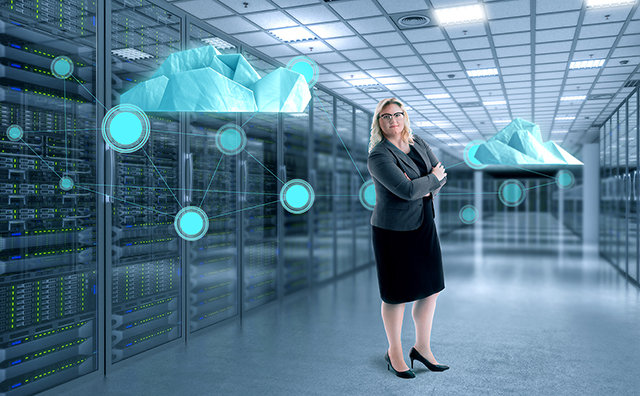 Application and Multi-Cloud Services(Poland GDC)
Here we're building strong Application and Information Services capabilities. Application Services leverages vast and deep knowledge existing across Fujitsu to help in providing Application Transformation and Modernization, Application Development, Application Maintenance and Application Testing services across a wide range of innovative technologies with which we work every day - Android, Oracle BI, JBOSS, Ruby on Rails, .NET, Java, Python, C, C++. If you want to be a part of a dynamic, creative and vibrant environment - come and join us!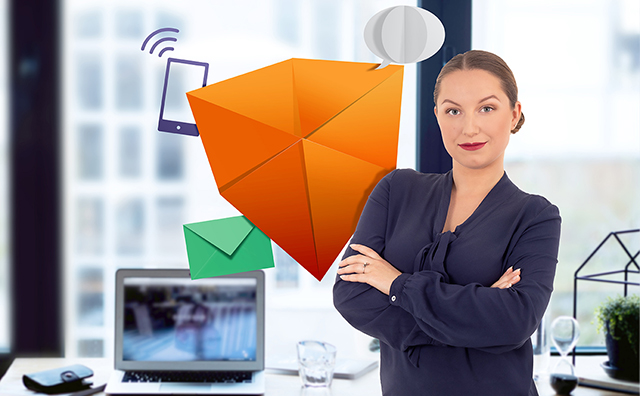 Assurance (Europe Business Services)
The Assurance Operations team is developing, establishing and implementing assurance guidelines, tools and templates which are mandatory to be used across the EMEIA region. We are responsible for enabling authorizers to make informed decisions by providing reliable and holistic deal propositions and risk assessments. On a daily basis we enable and manage the business to ensure Bids, Programs and Service Delivery is delivered in accordance with approved and commercially acceptable practices. Looking for a career development? We've got you covered.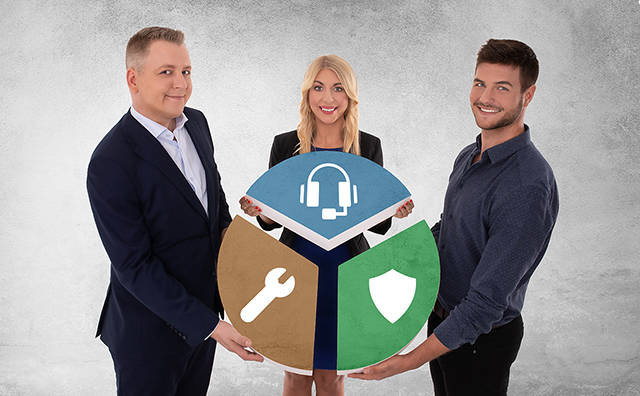 Business Enabling Partners / Supportive functions (Poland GDC / Europe Business Services)
We facilitate the core business functions. Our aim is to partner the business to successfully deliver business results. We operate internally, working in the below teams:
IT - looking after infrastructure and systems
IT Security – supervising all security related operations
HR - including HR Operations, Employee Relations, Recruitment, HR Business Partnering and Compensation & Benefits, Learning & Development
Delivery Excellence - with a philosophy of sustainable improvement with the use of Fujitsu's Sense & Respond®
Digital Transformation – reimagine of existing environment to reach mature business model by applying digital technologies, using upskilled capabilities within Analytics, Automation and Process Reengineering
Administration & Facility - taking care of the building infrastructure and the surroundings we work in, to meet the highest market standards
Finance – managing and coordinating all budget related aspects
Procurement – making sure that we collaborate with trustworthy suppliers
Marketing & Communication – a team who speaks loud about our both internal & external events and initiatives to make sure we become recognized by the people-our employees who are our best strength!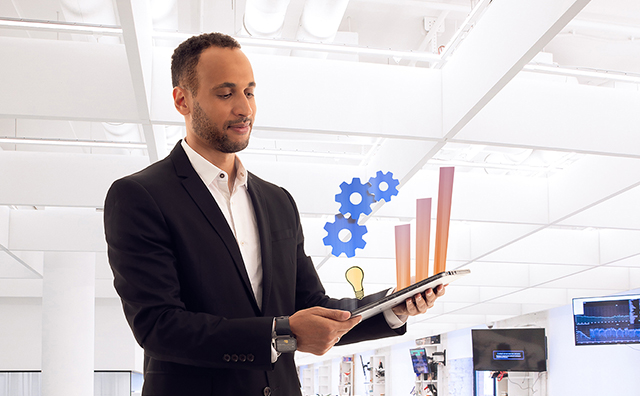 Business Operations (Europe Business Services)
Business Operations is the main team responsible for creating projects, task codes and assigning resources in CAFOS system. Our team supports activities connected with sales administration, process purchase orders and invoices requests according with ongoing projects. On a daily basis we cooperate with all Sales Team, Heads of Finance and Project Managers in the UK. We are involved in many financial and sales reports such as: Timesheets, Forecasts, GL reports, time spent on CSR projects, Fixed Price Components. Sales and projects area is our specialization, join us if these are your areas of interest!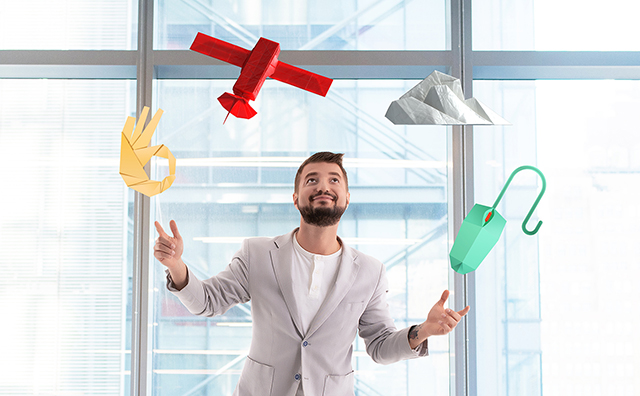 Business Process Services (Poland GDC)
Business Process Services is a line of business whose main target is the support for the Fujitsu regions within the various areas, which include: pre-sales and sales, data management, reporting and back office activities as well as data driven transformation services. It is composed of over 10 teams with multilingual capacity.
Apart from performing our daily tasks we are focusing on a principle of delivering value as a service to our end customers. This is achieved through automation candidates (mainly through RPA technologies) and optimization. Currently we are in close cooperation with BAS and R&D to expand our skills on different levels that will bring more development possibilities and will lead to further business growth in this area.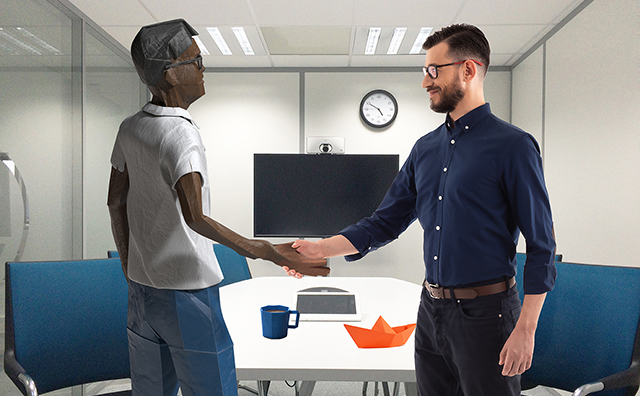 Digital R&D and Business Innovation (Poland GDC)
In Digital R&D and Business Innovation we create Fujitsu products' software, solutions and technologies in such domain groups as servers, storages, security, cloud technology, Internet of Things, Augmented Reality, Virtual Reality or Artificial Intelligence. We use more than 20 programming languages, including C, C++, Assembly, STL, Python, Java, C#, PHP, JavaScript, HTML, Scala, SQL, F#, Cobol, Perl. All this using an agile approach whenever possible. In the meantime, we are broadening our horizons and exchanging knowledge thanks to our internal and external hackathons and conferences.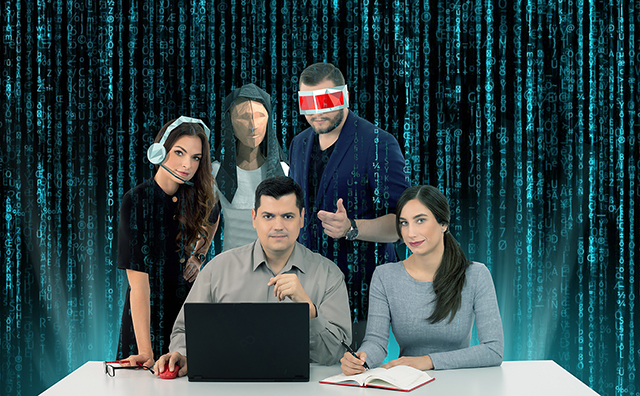 Enterprise Cyber Security Services (Poland GDC)
Have you ever wondered who is supporting the IT infrastructure, so that you can use any application, Internet service or store your files in a secure way in a cloud? The answer is simple: we do! If you are into the most important part of modern digital world - Hybrid Infrastructure, Network and Security - you should join our team. In our day-to-day work we support both traditional and cloud enabled IT as well as the transformation to private and public cloud, using technologies such as (among others) Windows Server, NetApp, SAN/NAS, F5 Big-IP, MBAM, EMC Networker, Commvault, NetBackup, MS SQL Server, MySQL, Oracle Database, all flavors of Unix/Linux (i.a. RedHat, Suse, Solaris, Ansible, Puppet), Software Defined Storage, Brocade, VMware (including Software Defined Datacenter Solutions – NSX), vSphere, vSAN, AWS, Azure, Google Cloud, CISCO technologies, Bitlocker, Symantec, Firewall and Proxy solutions and Email Security. Ready to byte in?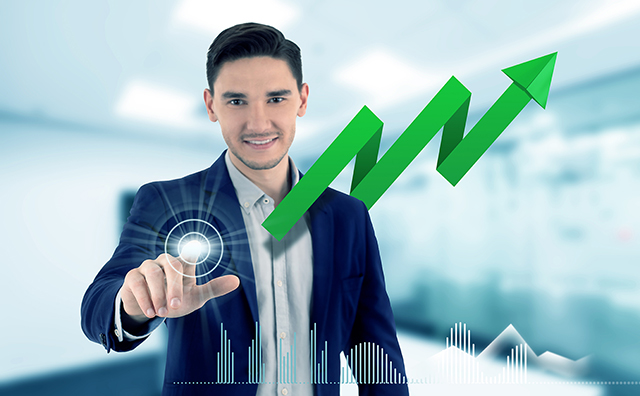 Finance (Europe Business Services)
Are you willing to work in a friendly atmosphere developing your career in the financial area? In Fujitsu, we have a finance division with wide opportunities! You can develop your skills in fields such as Procure to Pay (P2P), Order to Cash (O2C), General Ledger, Project and Contract Accounting, Treasury, Master Data, Bid Finance Team and Product Pricing Office. The company offers a wide range of trainings, including ACCA or CIMA courses. We work according to Polish bank holiday calendar and once a month we work two hours shorter - who wouldn't like to start off their weekend a bit earlier?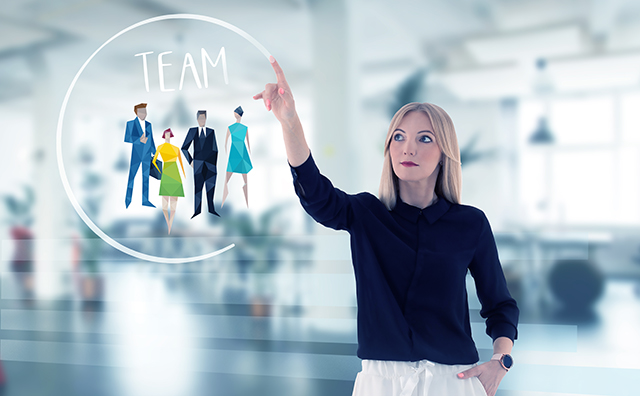 HR Service Delivery (Europe Business Services)
HR Service Delivery is not only a department with a diversity of people, but it's also known for a diversity of roles and scope. From HR Administrative and Advisory tasks covering North Western European wide HR processes, systems and teams, to Central European specific Talent & Acquisition, we provide a high-level service to many employees, managers and HR colleagues. It never gets boring here!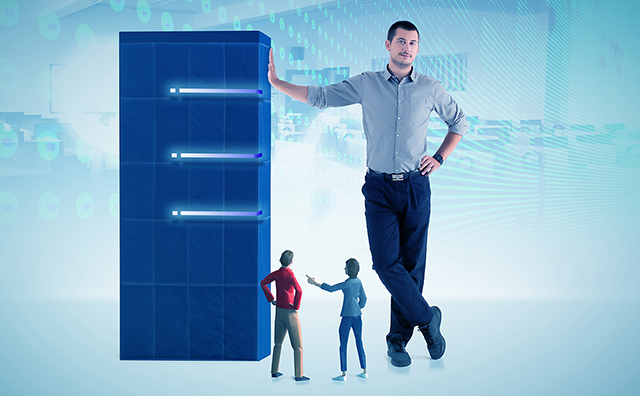 Intelligent Enterprise and ERP (Poland GDC)
Intelligent Enterprise and ERP is a fast-growing area in Fujitsu! Here we're offering a global range of stand-alone and bundled services and solutions – with the objective of ensuring their standardization. On a daily basis we're enabling ERP implementation, upgrade, rollout and migration services. What industry-leading ERP solutions, systems and programs do we use every day? C7, MS Dynamics, ServiceNow, Oracle solutions, SAP, Salesforce, RunMyProcess. Working here gives you the opportunity to develop your competences.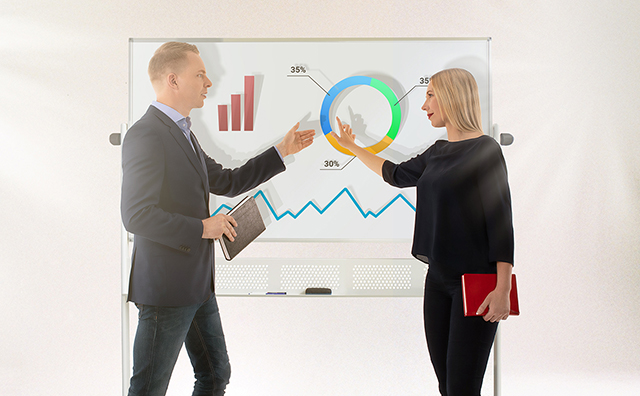 Internal Audit (Europe Business Services)
Within Europe Internal Audit we are a group of experts who offer risk management services. We conduct comprehensive audits of the company's operating and corporate units, focusing primarily on strategic, operational and financial issues. We also examine and evaluate whether the company´s framework of risk management, control and governance processes are adequate and work properly. We make sure that internal controls are a true safeguard of accuracy, integrity and reliability of both financial records and compliance to procedures and policies. It is possible thanks to the knowledge of processes and technology combined with J-Sox control management experience.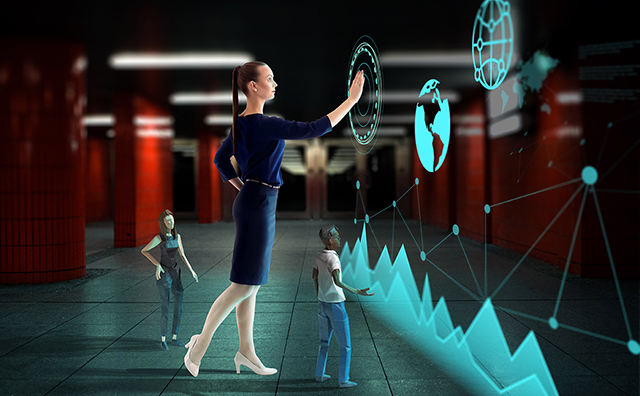 Procurement Operations (Europe Business Services)
Our department consists of several sub-teams that have different responsibilities and support a few different countries (UK, Germany, Switzerland and more). We do CISCO deals registrations, fixed assets management, Software License Management which includes withholding taxes for audits purposes, SPEED Projects Management in area of contracts and purchase orders creation… and that's not all! Due diligence takes care of supplier risk evaluation and last but not least, we do software sourcing activities such as obtaining offers from service providers, direct placement of orders for subscriptions, licenses and renewals of these licenses, supplier's reports creation and administration. Quite a variety of responsibilities, isn't it?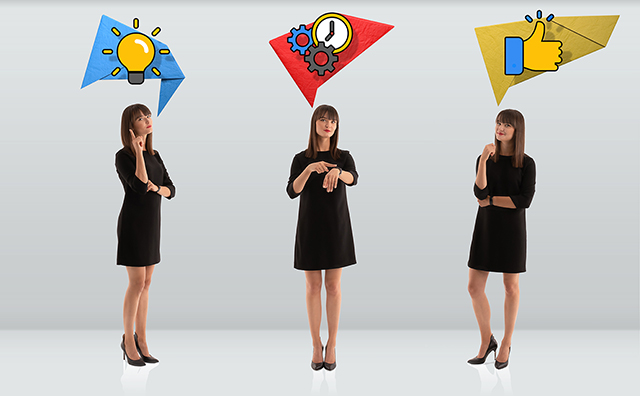 Program & Project Services (Poland GDC)
Program and Project Services Team – the place where it all starts! Once a customer opportunity is identified, our team participates and drives negotiations, planning, resourcing and costing. This ensures realistic program and project delivery, while accommodating all customer contractual requirements. Utilizing latest industry standards and methodologies such as Agile, SCRUM, PMBOK and PRINCE2 we propose and implement best framework for customer needs, within permissible parameters. We deliver according to a pre-planned set of tasks while adjusting to ongoing changes, being the constant link between the business and the delivery units. Does it sound like a challenge for you?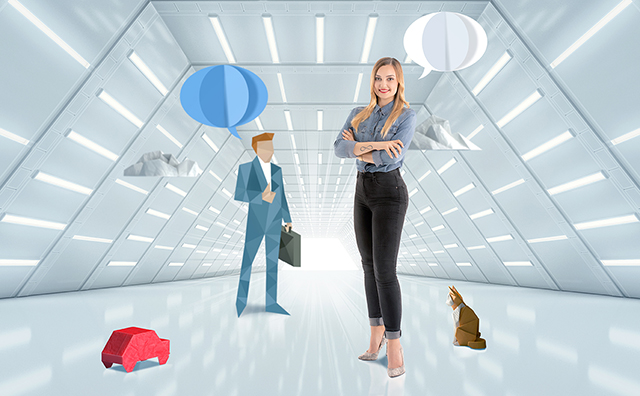 Service Management, Service Desk (Poland GDC)
Service Management and Service Desk stand for close and continuous cooperation with the client. People are our most important asset - both customers and colleagues. Thanks to them we develop every day and work in an open and friendly atmosphere. No matter if you are a technical or non-technical person - you can join us and develop your skills.
In our multicultural and multilingual Service Desk team we help clients in the first and second line of support using Fujitsu Process Management standards. Sounds complicated? No problem, you will learn everything here. We have a lot of onsite training and unlimited access to an online learning platform.
Service Management on a daily basis manages service catalogue, incident, service delivery, directory services, problem, change, and knowledge for the biggest companies on the European market.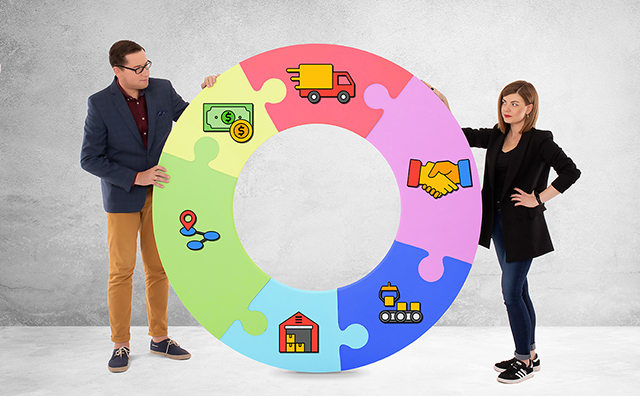 Supply Chain (Europe Business Services)
Supply Chain, which consists of: Order Management, Spares Parts Management and Forecasting & Planning teams, stands for the activities and functions like: order processing, order fulfilment, delivery coordination, third party procurement, first contact for customer order-related queries, reverse logistics, operating complex spare parts planning processes for customer projects and forecasting and planning. That means that on a daily basis we are in charge of planning materials, managing orders from the very beginning to the moment when they are successfully delivered and also spare parts logistics planning. Join us and let's build together a positive image of the company via maintaining close customer and supplier relationship!
Workforce Workplace Services (Poland GDC)
Workplace Services is not just another department, but also a group of enthusiasts and professionals who are supporting the Digital Workplace Service offerings. If you join us, you will be helping to refine our End User Services (EUS), Technical Maintenance Services (TMS) and Global On-site Services (GPMO). On a daily basis, we use prospective technologies, such as all flavors of O365, SharePoint, XenApp and XenDesktop, SCCM, InTune, Flexera, Adaptive, IBM Big Fix and Windows 10 in general. Do you want to deep dive into them with us?
At Fujitsu we value our employees, and welcome you to develop your careers with us. We commit to your development through offering you training possibilities, development programs and discussing your career roadmap with us. From graduate to seasoned professional; for every step on your career path, we have job opportunities that match where you are and where you would like to go.
Please find below the current opportunities we offer.