<!-Subtext (optional)->
Re-designing society with digital technology
Fujitsu Cognitive Service GREENAGE
The first step toward digital transformation (DX) of retail stores and other facilities with GREENAGE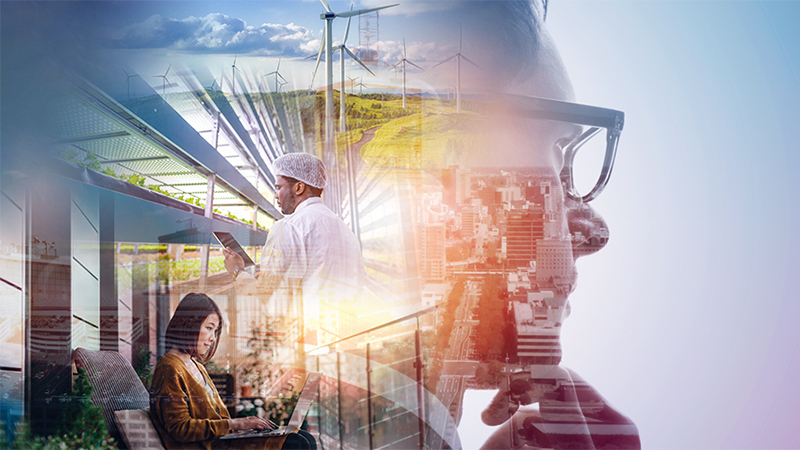 Utilizing real-space data, including video data,
create a new customer experience in retail stores and facilities.
Why GREENAGE?
Considerate to privacy

It can be used to analyze customers' shopping behavior, age and gender, even when faces are covered by masks.

Utilize existing cameras

You can use your existing assets, special cameras are not required.

Gain merchandising insights

You can utilize acquired data and insights for retail operations or marketing campaigns.
Concept movie of GREENAGES Citywide Surveillance
Functional Overview
List of GREENAGE functions
From the camera images, we digitally capture human behavior, attribute information, and vehicle information in real space with consideration for privacy.
It enables to support data-driven store operations, marketing campaigns and promotions, which makes retail stores "smarter".

(*) "Behavior analytics" is a product commercialized using Fujitsu Laboratories' AI technology "Behavioral analysis technology Actlyzer".
The world's highest recognition accuracy (Behavior analytics)
"Behavior analytics" recognizes various complex behaviors combined 58 kinds of basic human behaviors.
This technology successfully achieved the world's highest accuracy in the world standard benchmark for basic motion recognition using skeleton recognition technology.
(1)ICPR (International Conference on Pattern Recognition)
Fujitsu has presented the details of this technology at ICPR2020.
Skeleton Based Action Recognition on Kinetics-Skeleton dataset (Fujitsu:2s-AGCN+TEM)


Skeleton Based Action Recognition on NTU RGB+D (Fujitsu:MS-AAGCN+TEM)

(2)CVPR (Computer Vision and Pattern Recognition)
Fujitsu has also taken 3rd place at ActivityNet Challenge.
International Challenge on Activity Recognition (ActivityNet)

Topics
October 18, 2022

The product name "GREENAGES Citywide Surveillance" changed to "Fujitsu Cognitive Service GREENAGE". We will continuously develop the service by using technology and data for customers' Digital transformation.

March 16, 2021

This website has been renewal.