<!-Subtext (optional)->
Agile PM and Development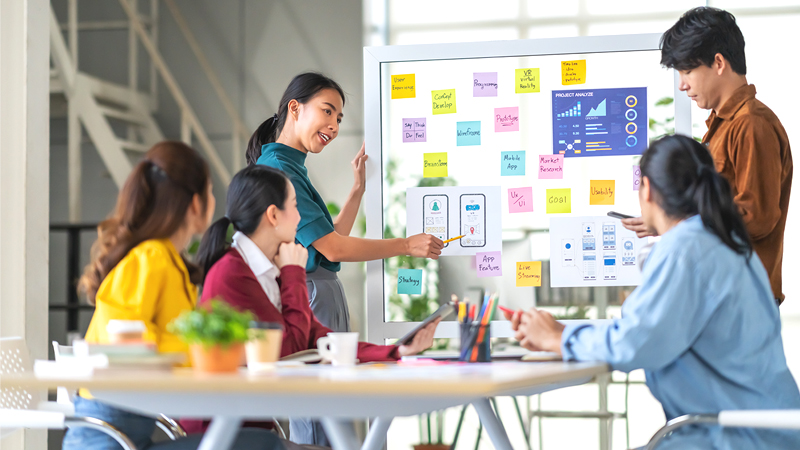 Fujitsu Agile PM and Development
The term Agile means ability to move quickly and easily and responding and responding swiftly to change. This is the key aspect of agile software development. Application modernization, as well, is the practice of updating older software for newer computing approaches, including newer languages, frameworks and infrastructure platforms. This is why Agile and application modernization goes side-by-side, specifically on speed and automation.
Here at Fujitsu, as key factor of DX, Agile methodology is applied, practiced and cultivated.It helps us promote the following;
Since testing is integrated thru automation, quality will be superior.
Because execution and implementation is thru collaboration, customers are more satisfied.
Predicting risks and applying proper mitigations are easier due to more visibility.
Flexibility is applied more due to iterations and constant feedback or involvement of all stakeholders.
Focus on continuous improvement that results in a greater, final product.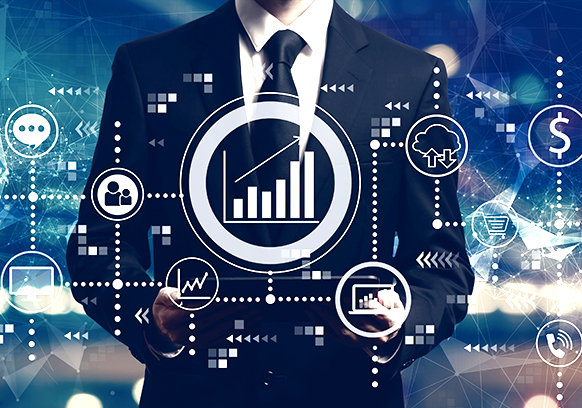 Developers Empowerment
Agile, particularly on software development, abide by the "Agile Manifesto" in order to successfully execute and deliver products, and they are as follows;
Read More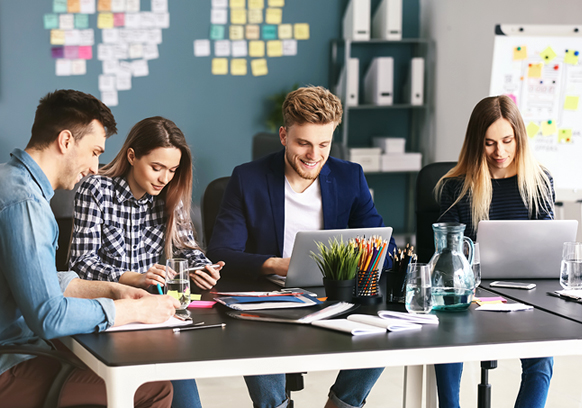 Key Principles of Agile
Twelve agile principles and practices help deliver working products more frequently from a couple of months to hours. Their application supports organizing teams around values while supporting trust via increased transparency.
Read More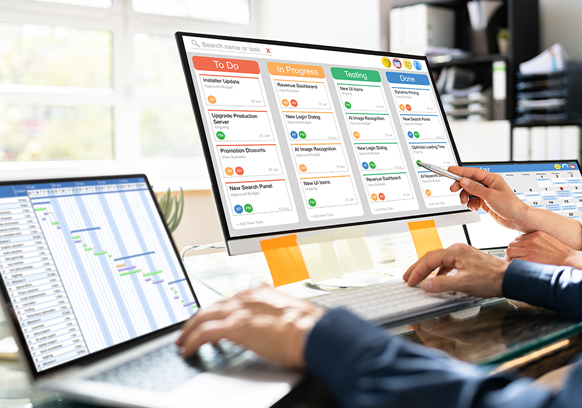 Lighter & Extensive Frameworks
The many methods/frameworks of Agile can help us deliver software products effectively and successfully, and some are as follows;
Read More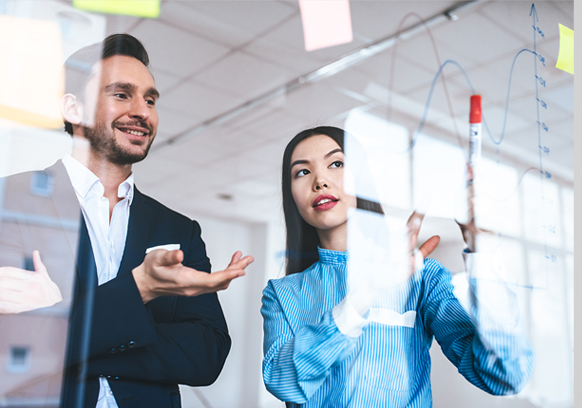 Culture Of Collaborations
Working software, as part of Agile manifesto, is synonymous to "Automation". And with automation comes "DevOps/DevSecOps".
Read More
Fujitsu Agile Offering
We at Fujitsu are continuously on a nurture path with Agile.Our team, which are not only well-versed with Agile, but also well-experienced, are continuously upskilling, and also continuously working with our partners. Continuous trainings and certifications are also part of our said nurture path.

As we continuously move to DX and modernization, Fujitsu's investment with DevSecOps is a must.Our team is, and still moving forward to this culture as agile DevSecOps, which is also adding on to our expertise among people, culture and technology.

Modernized platform for automotive
To support an automotive company's need in providing a modernized platform thru new technologies that support containers and DevSecOps tools, Scrum framework was utilized by our team to successfully design, implement and deliver the said platform.
Success case with Scrum
From one of Fujitsu's automotive customers, app modernization projects were implemented, which include mobile and web apps development, utilization of cloud services, low code platform implementation and development and utilization of on-premise existing platform. Our team successfully executed it using Scrum framework.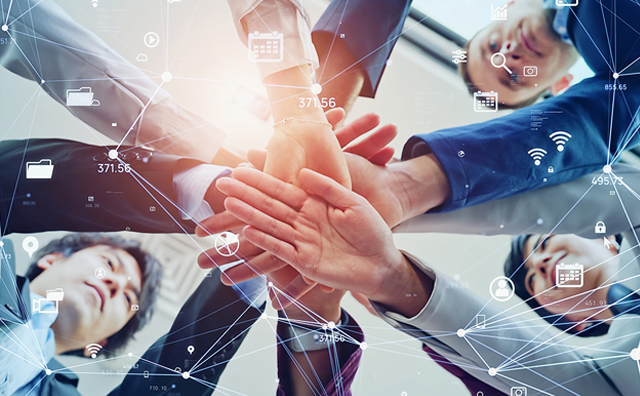 Find out more about Agile PM and Development
Phone +66 (0) 2302 1500 or
contact us via an online form