<!-Subtext (optional)->
Industry sector solutions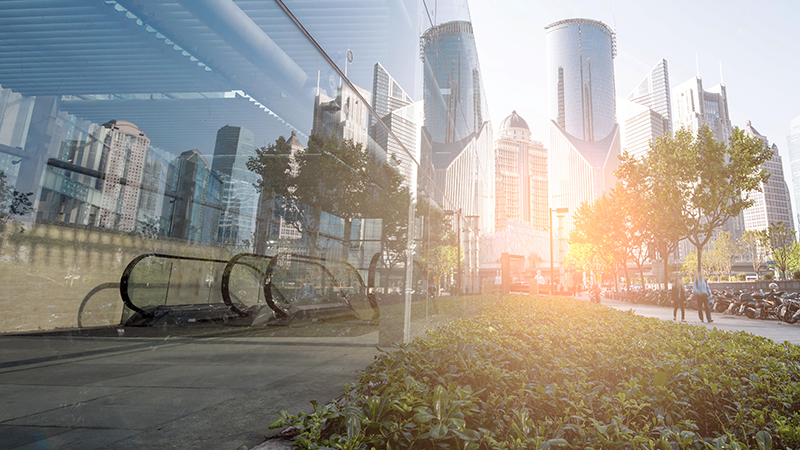 Industry IT Services, Solutions, and Technology
Fujitsu is a world-leading IT services, solutions, and technology provider with extensive experience designing, building, and deploying IT systems, services, and digital solutions for both public and private sector customers from retail and healthcare to financial services and automotive.
For over 50 years we have been at the forefront of technical innovation, investing $billions in research and development every year to ensure that we remain at the cutting-edge of business transformation.
As experts in digital transformation, we are the partner of choice to keep you ahead of change in today's digitally enabled world.
Find out more about our industry-specific IT services and solutions:
---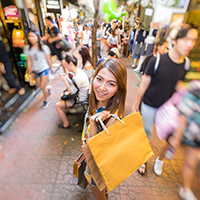 Retail case studies >>
Connected Retail Solutions
Fujitsu digital retail solutions focus on delivering an outstanding omnichannel customer experience and intelligent support. We have more than 50 years of experience delivering solutions that include high-performance best-of-breed hardware, integrated software applications, and multi-vendor lifecycle support services. Our portfolio includes POS, mobile and self-service solutions, and end-to-end retail business applications.
With our smart retail technologies, we can seamlessly connect your systems, staff, and customers across both physical and online channels and can help you to deliver on your brand promise, increase your efficiency and provide a compelling customer experience.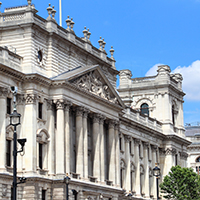 Public sector case study brochure >>
IT solutions for the public sector
While the path to digital is often challenging, it offers many opportunities to optimize internal processes, reduce costs, and roll out new public services. By co-creating with the right technology partner, you can maximize your digital investment by strategically leveraging new technologies, as well as data and advanced analytics to optimize policies, programs, payments, and systems.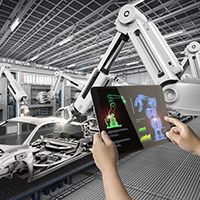 Automotive case studies >>
IT solutions for the automotive sector
Fujitsu automotive solutions focus on providing world-class technology that improves efficiency, reduces costs, and empowers customers to leverage their global assets. We have over 35 years of experience working with world-leading vehicle manufacturers and have a dedicated automotive technology solutions business group.
With our automotive-specific portfolio, we deliver intelligent transportation systems based on telematics. We also provide IT solutions for sales and after-sales service, research and development, production, and logistics. Our innovative service offering can enable you to boost your efficiency and improve your global operations.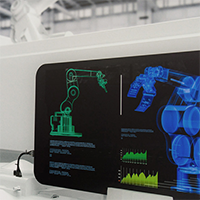 Manufacturing case studies >>
Smart Manufacturing Solutions
Fujitsu manufacturing IT solutions focus on leveraging emerging technologies across the production cycle. With decades of experience working with manufacturers around the globe, we have the expertise to ensure that manufacturing processes are digitally transformed and optimized in an agile and cost-effective way.
With our next-generation smart manufacturing technology, we enable you to leverage the convergence of IT and OT to keep pace with change. We can help you to improve your manufacturing efficiency, increase your productivity, reduce your costs, and improve your supply chain transparency.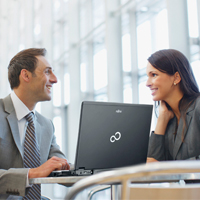 Financial services case studies >>
Driving a trusted future in Financial Services
Fujitsu financial services technology and solutions enable purpose-driven financial services organizations to become the best versions of themselves driving a trusted future for purpose-driven financial services organizations.

With over 40 years of experience working within the banking IT sector, we will help you to execute your digital transformation in the financial services sector so that you can make your vision and purpose a reality at speed and at scale. We work with you to constantly improve how your business operates and how your people work. It's the foundation of a trusted future for financial services powered by truly human-centric financial technologies and digital capabilities.
Find our more about our IT solutions for the financial services sector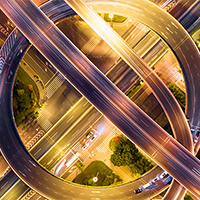 Transport case studies >>
Transport
For over 50 years, Fujitsu has been working with companies across air, sea, rail and road to integrate the latest technology. By equipping businesses with the latest innovations in connectivity, artificial intelligence, cloud, and data analytics, we can transform the transport experience for customers, improve security, and decrease costs.
Find out more about our solutions for the transport sector >>
Contact Fujitsu
Contact us to find out more about our sector IT services