<!-Subtext (optional)->
Robotics Process Automation (RPA)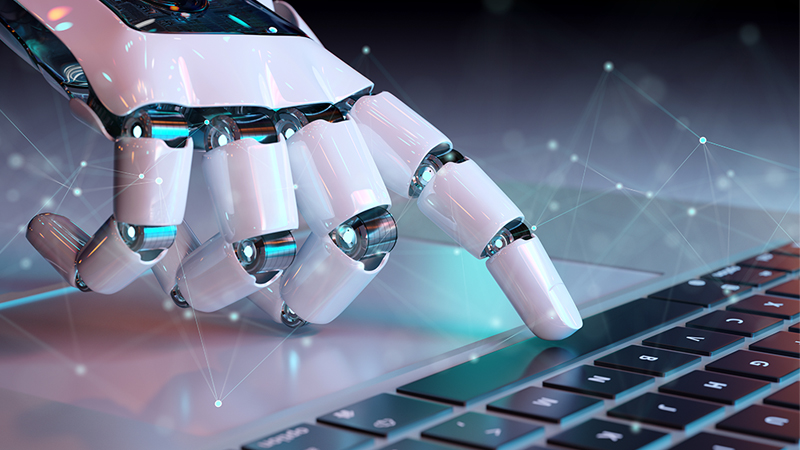 Drive process optimisation
As Robotics Process Automation (RPA) technology and its adoption matures the market has reached a watershed moment. There are significant benefits realised in RPA pilots and initial deployments that can be rapidly scaled out across the enterprise. Yet business and IT leaders are struggling to move the needle with only an additional 1% of enterprises scaling to over 50 robots in the past year. IT Security concerns, challenges in supporting robot farms in the thousands, as well as a war on talent are paralysing the traditional RPA CoE.
The Industrialised RPA Operating Model
The traditional RPA CoE model is not designed to tackle scale out challenges around rapid deployment, robust support and the supply of a new army of automation specialists to delivery this change. Fujitsu has reimagined the CoE to deliver an industrialised Automation Operating Model to overcome these new challenges comprising an Agile Automation Factory with modular, self-organising delivery pods that may be easily scaled. Our professional and best practice leveraging Operational Analytics to drive structural continuous improvement while our Trainng design to tackle the war on talent and supply the required resource pools needed to deliver automation maturity.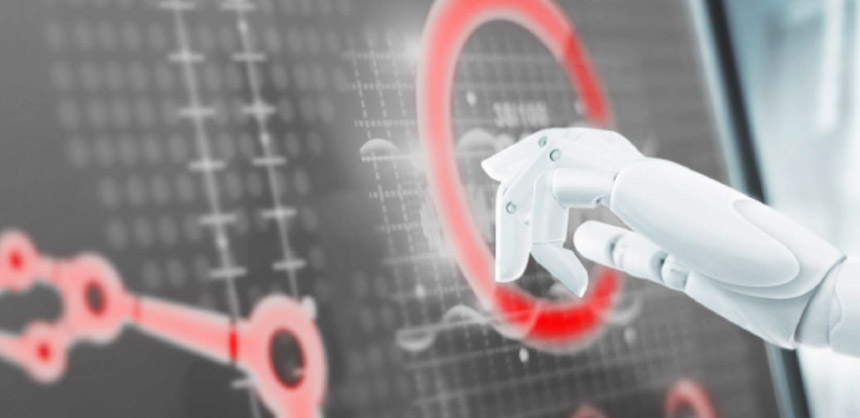 From inspiration to development: co-creating automation opportunities
We strongly believe in the benefits of automation to emulate human interaction to decrease costs, improve efficiency and reduce errors. We use our unique human centric design thinking approach to deliver highly interactive workshops for our customers, as an opportunity to explore the advantages automation can bring to the wider business environment. We work with the customer to address productivity challenges.
Features and Benefits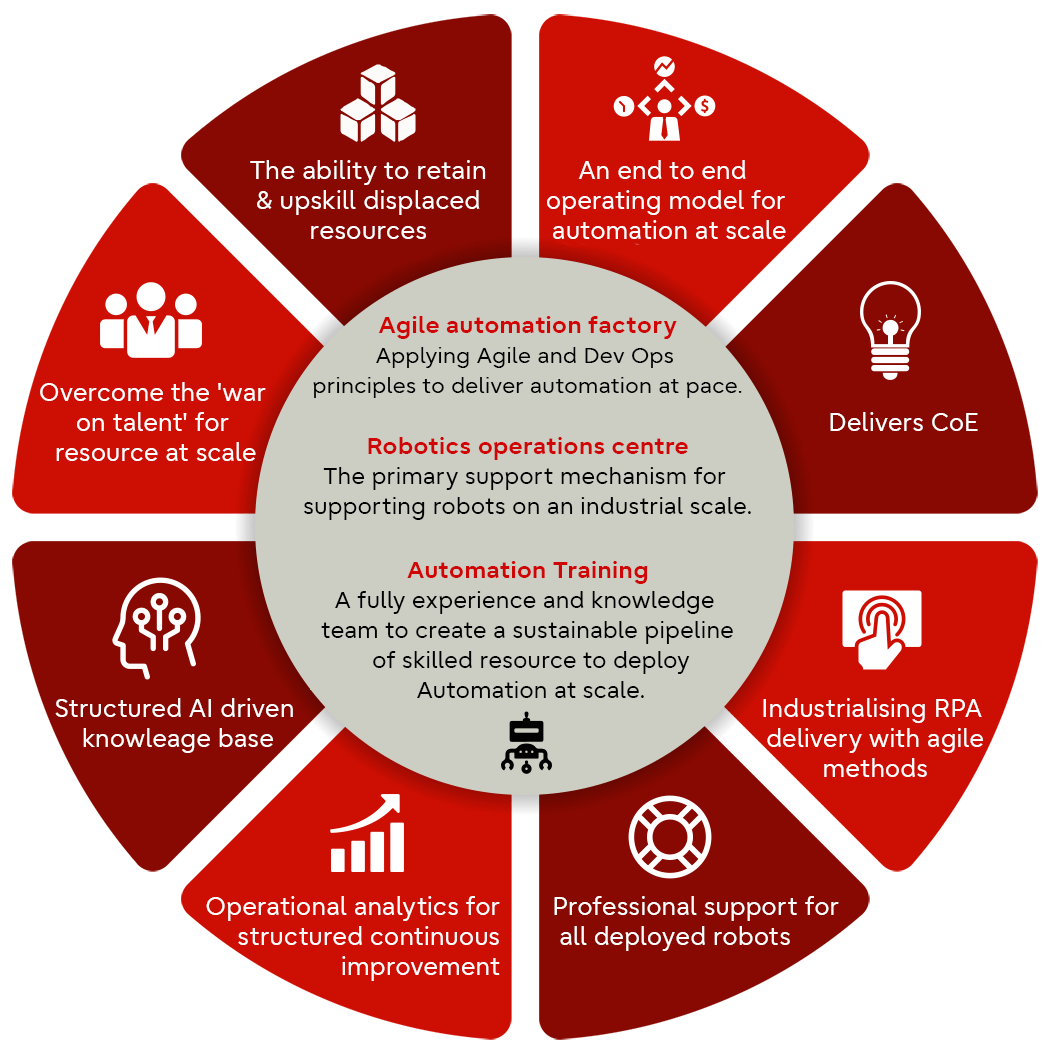 Unlock creativity, knowledge and innovation in the field of automation. Read about it in our blog here.
Why Fujitsu's industrialised automation operating model?
Because we deliver all the services needed to establish and scale your RPA program, you can enjoy rapid deployment, robust operation and cost-effective maintenance – ensuring all business benefits are monitored and realised.
Non disruptive solution
No replacement of systems required
No deployment of agents, software, development or system integration
Cloud based solution

Completeness of vision
Unique Industrialised RPA Operating Model - Targeted at overcoming barriers to scale out
Automation Training - To mobilise both Fujitsu and Client resources
Agile Automation Factory - Maximising RPA Delivery Effeciency
Robotics Operations Centre
Structural continuous improvement with Operational Analytics
Development sandbox Cognitive Automation and AI enabled Robotics
Ability to Execute
Pilot to mobilisation in as little as 4 weeks
206 RPA professionals
Fujitsu Global Coverage

RPA supports factory operation by ensuring machine readiness
Watch VDO

Customer Challenges
The efficiency monitoring, query, with alert system that gathering data direct form Maintenance data sources would be better to keep machines maintenance on time.
Fujitsu Solutions
Fujitsu proposed RPA UiPath licensing with Implementation of "Inspection and Maintenance Monitoring Process" . The provided system can support Consolidate & Validate by check schedule, completion status, Mapping person in charge, Notify email and reporting system.
Cost reducing and real-time notification in Supply Chain processes
Customer Challenges
With a high manual operation consuming a lot of time in operating and cause human error, also with a routine part monitoring, not automate, a shortage management become a big challenge.
Fujitsu Solutions
Applying RPA to automate the operations and enhance operation efficiency Reducing of human error to become 0 (zero) with a rule base processing by RPA RPA to real-time monitoring and responding 24 hour/day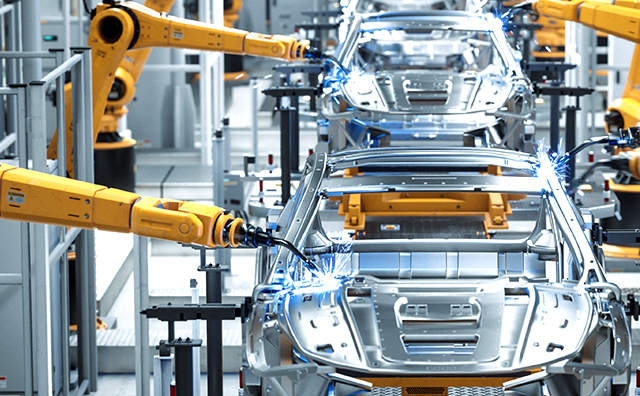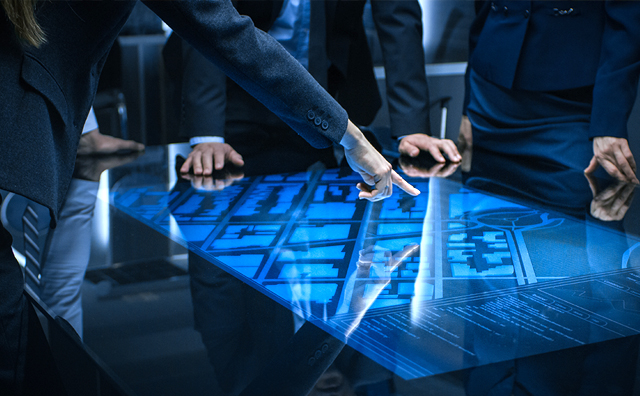 Faster & more accuracy in processing Invoice transactions
Customer Challenges
Customer want to reduce time & cost consuming when the physical invoice copy received from multiple vendors, and then book MIRO entry in SAP Leverage automation to improve the overall performance and reliability of the department Deliver faster processing
Fujitsu Solutions
RPA can automate clerical processes by converting invoices to standard format and then book MIRO entry in SAP using software robots as workers for consistent and efficient operation.
Automate a lot of training transactions
Customer Challenges
With over 450 branches of chain store, a huge volume of employee who got training and its evaluation report a lot of manual process to record training data and report to Department of skill Development
Fujitsu Solutions
Automate the process using RPA solution to reduce manual operation and human error together with applying consultant to re-engineer the process to suitable for robot processing and better efficiency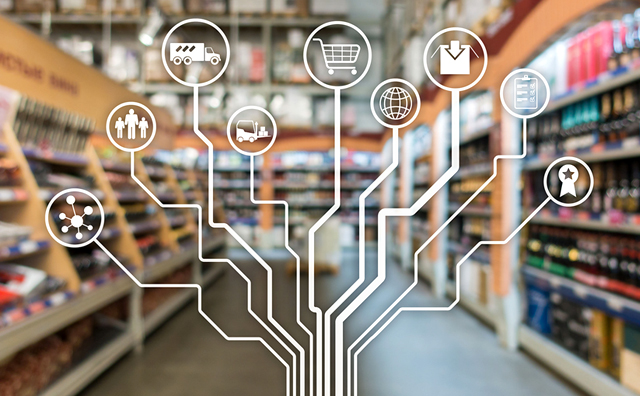 Find out more about Fujitsu's industrialised automation operating model