Hyperconnected Business

Do you have a 360-degree view of what is going on in real time in your organization? Do you have the information that allows you make decisions quickly and unlock new value for your customers?
Hyperconnectivity is enabling people, information and things to come together in unique ways that are fundamentally changing business and society. Transforming to a hyperconnected business with Fujitsu will allow you take full advantage of this shift, and give you a unique perspective on your organization.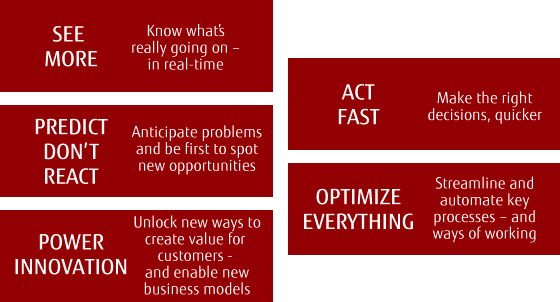 View our full solutions portfolio
---
Create business value as a Hyperconnected Business
Our proven consultative approach to Hyperconnectivity provides the reassurance you need to embrace the Internet of Things (IoT), network and digital technology solutions and artificial intelligence (AI) to drive small targeted initiatives or full scale digital transformation.
We've worked with customers around the world and across industries to co-create hyperconnected solutions.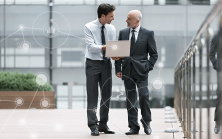 For a large retailer, we deployed IoT devices to map the movement and customer interactions of high performing sales assistants to gain analytical insight into successful selling behaviour. The result? Sales increased by 10% and customer engagement by 18%.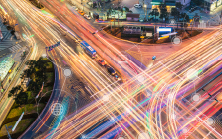 An augmented reality technology solution was used to assist on site utilities workers in diagnosing and correcting faults and to provide a proactive maintenance service. Operators can now work with increased efficiency and accuracy with real-time onsite access to data and central support.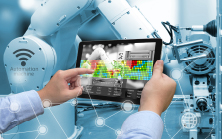 We have pioneered an intelligent manufacturing system for another customer, that monitors production operations and energy consumption in real time using an intelligent dashboard. This smart factory will launch in 2018.
These are just a few of the hundreds of solutions we are developing for our customers. Let us give you a new perspective, too. Become a hyperconnected business with Fujitsu.
---
News and Insights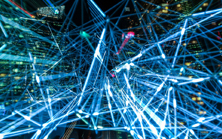 The ongoing march of the Internet of Things in 2018
Dr Joseph Reger, Fujitsu Fellow and CTO in EMEIA describes what can we expect of the IoT in 2018, and why we`re also going to have to address some emerging challenges.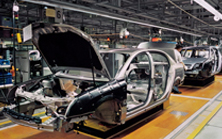 White Paper: Manufacturing, Industry 4.0 and the hyperconnected business of the future
Learn how advanced networking, real-time controls and machine intelligence are helping to create dramatically new, more efficient and more innovative – that is, hyperconnected – models of industry.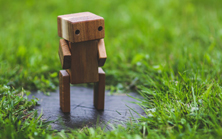 The robots are coming – 2018 AI predictions
Find out why 2018 will be the year that artificial intelligence becomes indistinguishable from the real thing. 
---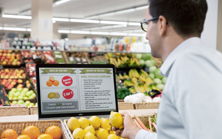 White Paper: Retail's future in a hyperconnected world
Discover what retailers must do to stay ahead of consumer behaviors, and make the most of the technology that they carry with them to not only boost sales, but understand why some goods do well and others don't.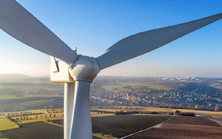 Tangible Co-creation – how Fujitsu's state of the art AI is transforming Siemens Gamesa's Wind Turbine Quality Control
Learn how Fujitsu's innovative co-creation strategy helped solve Siemens Gamesa's real-world manufacturing problems in record time.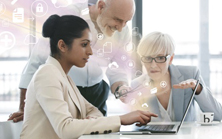 Read more related articles
Find out how you can fuse IoT and AI technologies to smart business use.
---
Top of Page