Fujitsu Retail Technology and Hospitality IT Solutions – Always On, Always Connected
A new retail world is emerging where technology connects and interlinks everyone and everything. Today's customers expect their in-store and online experiences to match, and retailers must adapt and become truly connected if they are to keep pace with rising demand for a consistent customer experience delivered through multiple touchpoints and channels.
At Fujitsu, we understand the retail environment in which you operate and the need for reliability, agility, and flexibility. We develop and deliver innovative solutions for retail and hospitality that future-proof customer experiences in an omni-channel world. Our Connected Retail solutions are focused on enabling you to:
improve your customer's experiences
increase your efficiency
grow your business
Fujitsu ServiceNow campaign
Working as one, Fujitsu and ServiceNow are helping forward-thinking retailers to join-up systems, information and workflows, from the office, to the warehouse, to the customer. Together we're achieving service-centered retail; connecting online and offline, joining up fragmented supply chains and empowering in-store associates to deliver an immersive, frictionless in-store experience.
Delivered a Connected experience with Tomorrow's Shop Floor
It's tough in retail. A constantly evolving market demands a relentless focus on delivering a connected, relevant, and frictionless experience for customers while empowering your people do what they do best.
Technology is a key enabler. There are solutions available today which can turn your stores into frictionless, responsive, and intelligently targeted space that delivers growing revenues. Tomorrow's Shop Floor enables you to benefit from those technologies right now. Bust queues, target offers, ease payments, empower your people in store and cut fraud. There's no time to wait. It's time to act.
Turning your operations team into champions of change
The high street isn't dying. It's simply changing. There will be winners and there will be losers. Success will depend on your ability to transform your retail operations, from end-to-end.
Total Managed Store brings together everything you need to enable Connected Retail. All this is achieved at scale and pace, and delivered consistently across multiple stores and territories, as a fully managed service.
Lead in a digital world with Cloud Powered Retail
Succeeding in retail has never been more difficult. The competition is fierce. Your customers expect more. And for many, time is running out to get it right. Fujitsu and its partner ecosystem (Microsoft Azure, VMware, SAP, Oracle) are helping retailers to compete and succeed in a new, digital world – providing the platforms, apps and services that enable seamless, omni-channel interactions and truly data-driven insights.
Enterprise and Cyber Security - Tackling threats in Retail
Retailers have a big challenge: They must adopt new ways of working and integrate new technologies to connect with their customers.

Hackers, criminal gangs, hacktivists are becoming increasingly aware of these technologies and are looking for ways to access the retailers critical infrastructure to steal data. A holistic view about the threats and risks is becoming increasingly important.
The Connected Retail Experience Center
For over 3 decades, Fujitsu has been enabling the world's most progressive retailers using our innovative retail solutions. The Connected Retail Experience Center demonstrates some of our most powerful solutions that you can deploy with Fujitsu, across your stores, today.

Watch the video to find out how our solutions transform logistics through digital capabilities, predict and maintain your in-store infrastructure and most importantly, provide insight that drives sales across the shop floor.
More about the Connected Retail Experience Center
Meet our retail experts
Richard Clarke
Executive Director, Global Retail, Fujitsu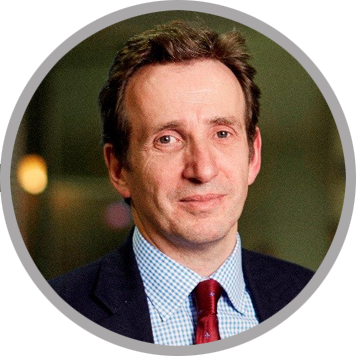 Bruno Sirletti
Director of Retail and Hospitality, EMEIA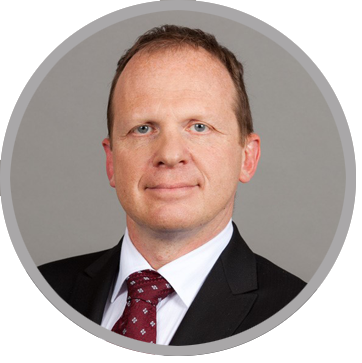 Contact Fujitsu
Find out more about our retail sector services