What's on at Fujitsu World Tour 2018
We have a full program of inspiring keynote speeches and breakout sessions on the subject of digital co-creation and the future of technology.  You will also be able to experience Fujitsu's latest innovative technology and services in action in our large exhibition space.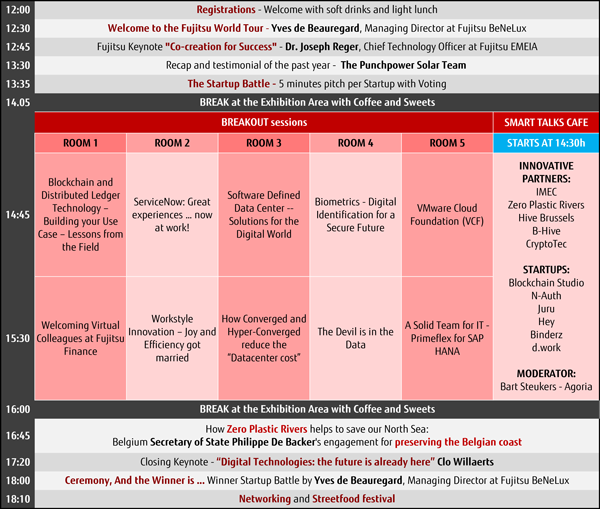 Josep Reger
Chief Technology Officer of Fujitsu Technology Solutions

Co-creation for success
A theoretical physicist-turned-technology visionary, Dr Joseph Reger is a Fujitsu Fellow and the CTO for the ICT company in EMEIA. Drawing on business and research expertise from around the globe, he plays a key role in guiding digital strategy for both and its customers.


Clo Willaerts
After working almost twenty years as an internet and media professional, she travels around the world as a consultant, speaker and author.
Is a Belgian marketing professional with a large social media following and extensive experience in digital business (communities, streaming media, portals, social media, digital transformation) for the travel, finance, automotive, media and telco industry. Her popular technology blog has been a go-to resource since 2004. Now, after working almost twenty years as an internet and media professional, she travels around the world as a consultant, speaker and author. Clo Willaerts

New Technologies, the impact and opportunities
A new media virtuoso, Ms. Willaerts never tires of teaching and learning about digital technology and the impact it has on our daily lives. She is a natural on stage and frequently lectures in Belgium on social media, online privacy, digital marketing, artificial intelligence and future technologies at Thomas More, EHSAL Management School, Vlerick Leuven Gent Management School and UBA Academy.
Find Clo Willaerts through her online alterego: @bnox.


Yves de Beauregard
CEO of Fujitsu Benelux.

Has 20 years of ICT experience, with former roles in managing and leading organizations to profitable success.Mr. de Beauregard graduated with a Master of Science in Electronics Engineering and Telecom from ENIBrest (France) in 1996. He started his career at Altran Group as Consulting Manager in Belgium, becoming the Managing Director of Altran Netherlands in 2000. In 2009, he became CEO at Sogeti Belgium and Luxemburg, part of the Cap Gemini Group. His leadership positions have provided Mr. de Beauregard with an excellent experience and a deep understanding of customer needs working closely with them to develop solutions addressing their business requests.



Philippe de Backer
State secretary for the Fight against Social Fraud, Privacy and North Sea, attached to the Minister of Social Affairs and Public Health

A passionate leader with a PhD in biotechnology and a MBA from Solvay Business School, who works seamlessly across the domains of politics, business and science. Recognized for exceptional diplomacy, communication and negotiation skills. Easily develops networks spanning multiple borders. Motivates others through transparency and building trusting relationships. Former member of the European Parliament, currently State Secretary in the Belgian Federal Government.







Blockchain and Distributed Ledger Technology – Building your Use Case – Lessons from the Field
Speakers: Frederik De Breuck –Presales Director and Business Assurance Belux
Christopher Pilling - Principal Consultant, Industry Consulting EMEIA



Welcoming Virtual Colleagues at Fujitsu Finance
Speaker: Sylvain Dal Vecchio





ServiceNow: Great experiences … now at work!
Speakers: Alain Menezes – ITSM Offering Owner
Pieter-Jan Switten - Sr. Solution Consultant



Workstye innovation- joy and efficiency got married
Speaker: Pieter Joris - Product Architect at Fujitsu Technology Solutions



Software Defined Data Center - Solutions for the Digital World
Speaker: Udo Würtz - Chief Evangelist for the Data Center Business EMEIA at Fujitsu



How Converged and Hyper-Converged reduce the "Datacenter cost"
Speaker: Walter De Neve - Datacenter Business Development at Fujitsu Technology Solutions



Biometrics- Digital Identification for a secure future
Speaker: Kevin Richardson Partner Manager solutions and digital at FUJITSU, IOT & AI enthusiast / evangelist



The devil is in the data
Speaker: Koen Crombez



VMware Cloud Foundation (VCF)
Speaker: Bruno Bossier - Business Solution Architect (VMware)



A Solid Team for IT - Primeflex for SAP HANA
Speaker: Willem (Wim) D'hooghe -Presales Consultant PRIMERGY

INNOVATIVE PARTNERS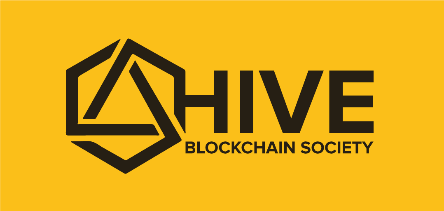 STARTUPS