About Fujitsu
Japan's largest IT services provider and No. 5 in the world. *
Fujitsu is the Japanese global information and communication technology (ICT) company, offering a full range of technology products, solutions and services. We use our experience and the power of ICT to shape the future of society with our customers. 159,000 Fujitsu people support customers in more than 100 countries.
* Source: Gartner, 2014 vendor revenue base, "Market Share: IT Services, 2014" 31 March 2015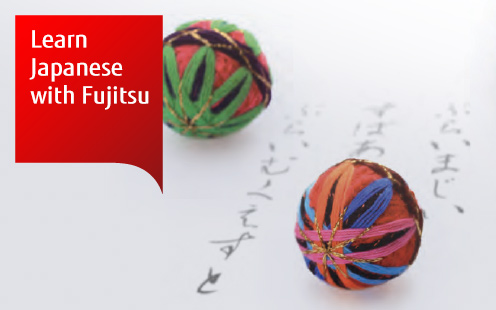 Learn Japanese with Fujitsu
Fujitsu's guide to Japanese helps you learn the basics of the Japanese language, while developing a greater understanding of Fujitsu.

Fujitsu Scholarship Program

Human Centric Innovation in Action

What would you do with Fujitsu?

HPC and the Future of Science

Delivering on-site environmental classes for schools

Striving in sports

80 years of shaping tomorrow with you
Top of Page