<!-Subtext (optional)->
Data Driven Management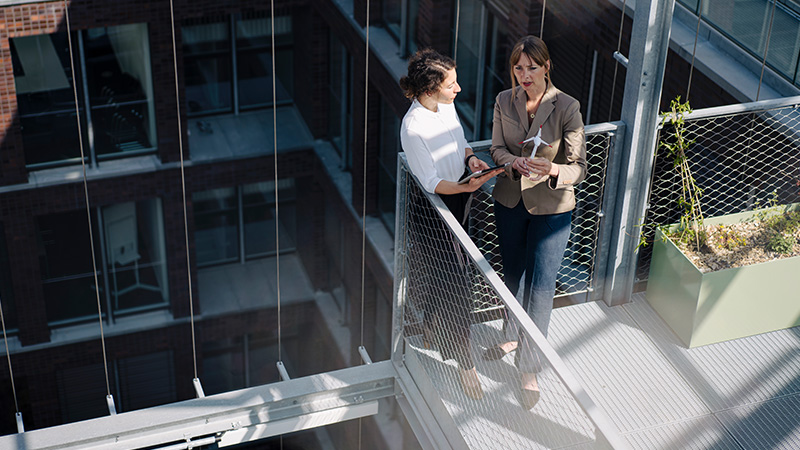 Enabling data driven decision making – the key to sustainable business growth
Empowering your people with data driven insight
Globally, the pace of change is accelerating, and businesses must digitally shift to keep up. Impacted by disruptive competition, drastic work-life changes and new requirements for sustainability and traceability, many are looking to leverage their data as an enabler for faster and complex decision making to thrive in uncertain times.
Data is the new gold
Within any organization accessing the right data at the right time is crucial, but with data often siloed, spread out, detached, disorganized, fragmented, or even undiscovered - being truly data driven can be challenging. Extracting insight from data is too often considered a time-consuming and manual process, leaving many to believe that real-world data driven business results are out of reach. However, at Fujitsu, we are here to tell you that's not the case.
Take your data driven journey with Fujitsu and gain a competitive advantage
Working closely with our customers, we deliver data driven management solutions that deliver dramatic increases in business agility and speed, greater trust in decisions made, and process optimization that leads to higher levels of productivity and profitability.
Employing the latest technologies, including artificial intelligence, data analytics, blockchain and computer vision, we empower you to extract more value from your data and achieve greater insight for rapid, strategic and fact-based decision making, enabling you to build a stronger business and gain a competitive advantage.
Applying data to decision making processes – the Fujitsu approach
Connect Data
Links between data are quickly and accurately established, and the complex logic behind the data is extracted.
Grow Experience Data
The rapid implementation of use cases delivers experience along new paths that in turn becomes additional raw data.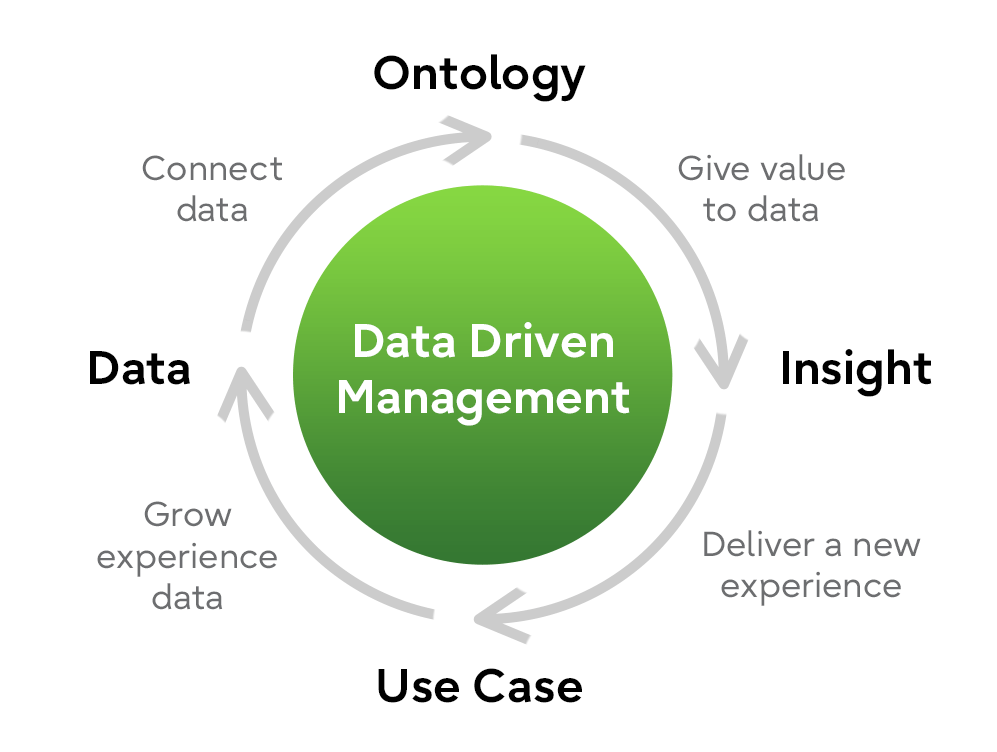 Give Value to Data
Rigorous and hierarchical data organization delivers previously hidden insights.
Deliver a New Experience
Insights fuel hypotheses for new business, offerings and customers. These hypotheses are then tested to develop new use cases.
Driving your data driven transformation with Fujitsu
Working in partnership with you, we co-create a data driven digital strategy to drive your business transformation forward. Using our technical and business experience, as well as our industry know-how, we deliver digital solutions that streamline business processes, empower new customer experiences and increase value for products and services.
Management Transformation
We make rapid, data driven decision making possible by identifying and integrating:
different data types scattered enterprise-wide
large-scale and historically difficult to consolidate data
sensitive data requiring special handling
data from numerous external sources for context
Operational Transformation
We transform your internal and cross-organizational processes using:
global operations data
supply chain, delivery and sales data
product usage data
Cross-Industry Transformation
We help you to change your industry by creating new value for customers and empower social transformation using:
data from across companies, communities and countries
data from all stakeholders
hard to track product lifecycle data spread across entities
Fujitsu Data Driven Management Solutions