- World Tour 2015 : Fujitsu Polska

ORACLE Deutschland B.V. & Co. KG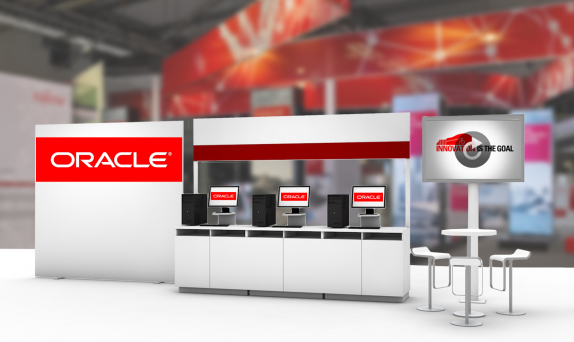 Powering Innovation By Simplifying IT
Enterprise Applications and Industry Solutions
Customers worldwide rely on Oracle's enterprise and industry applications. Oracle Applications provide a complete choice of cloud deployment options, as well as a secure path for customers to benefit from the latest technology advances.
Additionally, Oracle provides solutions to address the unique problems faced by many specific industries.
Middleware
Oracle's middleware layer provides the software infrastructure for building, deploying, and scaling enterprise and Web applications.
Database
The database layer of the Oracle stack provides the grid infrastructure architecture that enables workload consolidation, higher scalability, and accelerated performance.
Operating Systems
Oracle offers two world-class enterprise-grade operating systems. Oracle Solaris provides massive scalability and delivers breakthrough availability, advanced security, efficiency, and performance to help businesses grow. Oracle Linux is fast, modern, reliable, and optimized for enterprise applications and systems.
Virtualization
Oracle virtualization software goes beyond consolidation to virtualize and manage the full IT stack, accelerating application deployment in the cloud. Oracle's virtualization offerings increase efficiency, performance, security, and access.
Servers
Oracle offers a complete portfolio of scalable, mission-critical servers engineered to deliver record-breaking performance, simplified management, and cost-saving efficiencies for Oracle and non-Oracle applications and solutions.
Storage
The storage layer of the Oracle stack offers options to help enterprises face the challenges of today's rigorous archiving requirements and unprecedented data growth. Oracle storage solutions accelerate databases and applications with higher transaction rates, shorter wait times, and more throughput.
Downloads: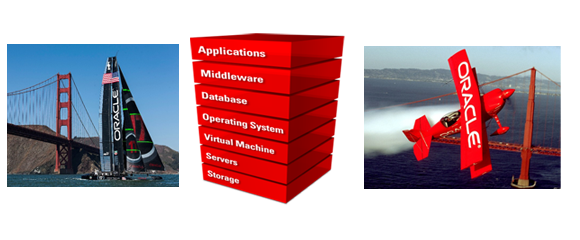 all Partner and Sponsors

Góra strony