Artificial Intelligence – The Next Wave in Digitalization
Today, a powerful new digital technology is emerging - Artificial Intelligence (AI).
Previous waves of digitalization have delivered ubiquitous broadband, internet access for billions of people worldwide, mobile connectivity, and the Internet of Things (IoT) which has opened the door to a wealth of data and information. Now, by creating a real-time dialogue between people, things, and information, we are entering a hyperconnected era where AI can be applied in real, everyday business situations.
The world will never be the same again. In many cases, from handwriting recognition to passing math exams, AI has already proven more accurate than human experts. However, that's not to say humans will be replaced by machines. With machines able to tackle more and more mundane tasks, workers will be enabled to focus on areas that add more value.
At Fujitsu, people remain central to our vision, with AI solutions centered firmly on empowering workers and citizens, creating value and supporting the work they do. The impact of AI on our lives may not be something that we will notice or appreciate overnight, however, one thing is clear - its progress is constant and inevitable. It's only when we step back that we see how far we've already come, and appreciate the journey that's still ahead.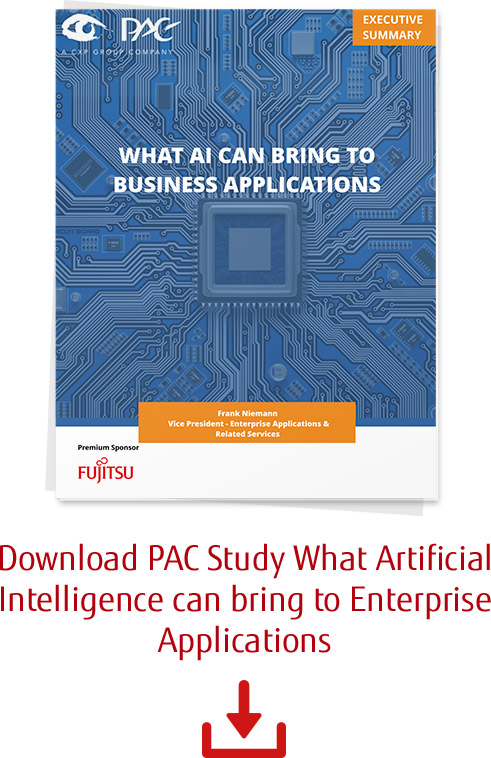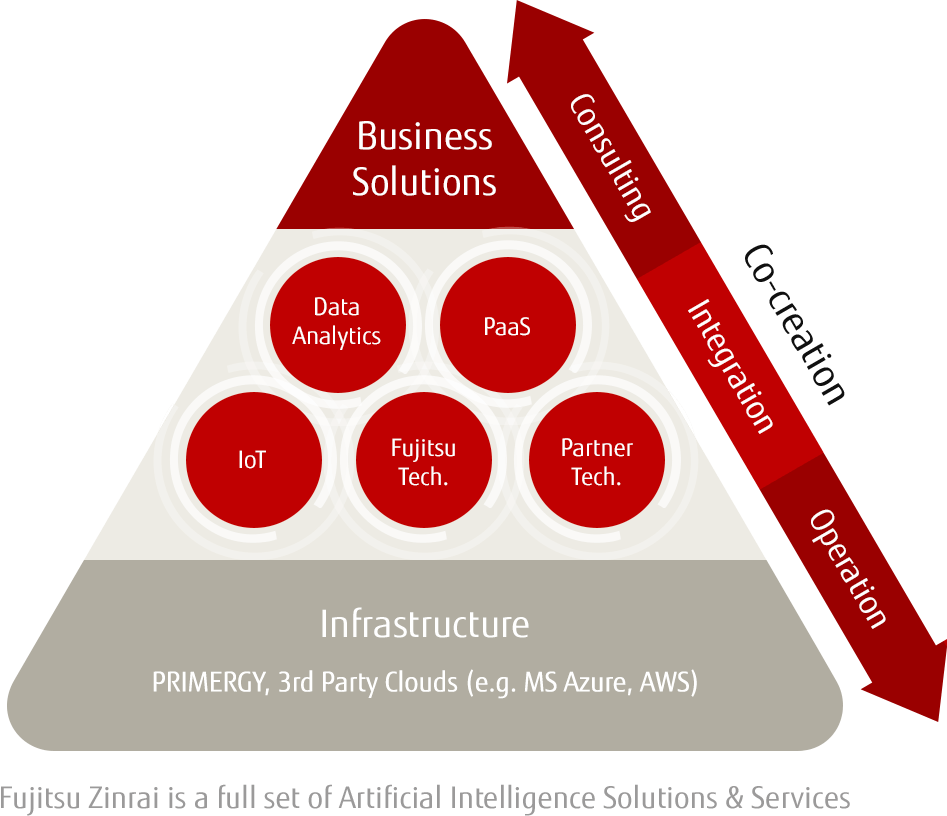 Zinrai AI - Fujitsu Artificial Intelligence
The Fujitsu AI brand Zinrai brings together diverse AI techniques and development threads. Zinrai itself is neither a service nor a product, but a collective framework for the broad family of AI capabilities that are available to Fujitsu customers.
Zinrai AI provides a human-centric approach to the co-creation of services and solutions. It utilizes 'best of breed' global technologies that have been developed and deployed to meet ever-growing customer challenges. By combining the strength of Zinrai AI development with carefully selected partner capabilities, we are able to deliver optimal AI supported solutions that overcome the challenges our customers face.
With our Zinrai AI offering we add a wide range of value-added services to the Fujitsu MetaArc portfolio - which is focused on enabling customers to digitalize with confidence.
Webinar: How AI will drive the greatest value to your company's business applications
The combination of AI and Business applications may help companies to reinvent their business processes as well as their business models, but those initiatives need to be elevated to a more strategic level. 78% of companies see AI as a basis for process improvements or automation. AI is already in use in half of the companies surveyed, and we anticipate that number to rise to 70% within two years.
Frank Niemann and Dr. David Snelling shared the latest insights from a European survey on what AI can bring to business applications across different functions. To watch the webinar, register here >>
AI Field of Application - Industry Transformation
In the business world, AI is transforming many industries. With its ability to identify patterns and detect anomalies in mountains of digital information it's adding a new dimension, and once trained, it's tireless in processing many standard tasks. For example – by adding AI to service desks and call centers, staff are freed from performing low-level, monotonous tasks, and are enabled to focus on addressing more complex technical problems/complicated requests, or delivering an enhanced customer experience/improved customer care.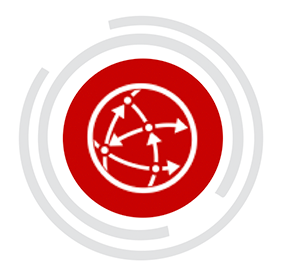 Utilities
Network Optimization
Cyber attacks detection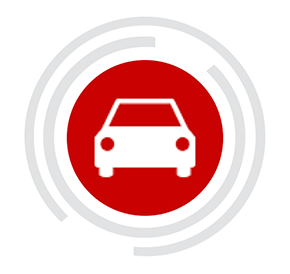 Transport
Self-driving
Traffic intelligence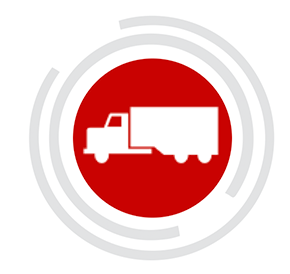 Logistics
Vehicle routing
Car dispatching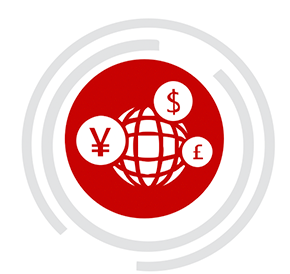 Finance
Consumer engagement
Regulation and Security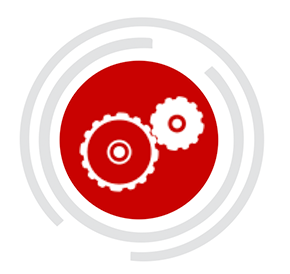 Manufacturing
Equipment failure prediction
Quality Control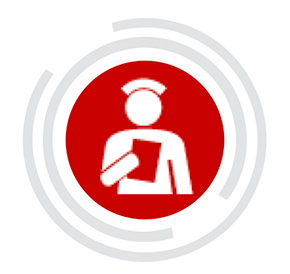 Healthcare
Diagnosis support
Drug discovery assist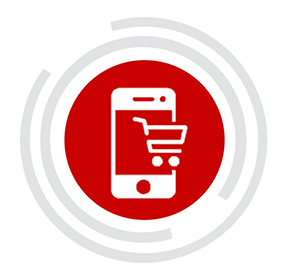 Retail
Customer Flow Analysis
Demand Forecasting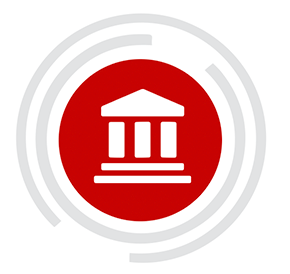 Public Sector
City Monitoring
Citizen Services
AI in Manufacturing
Today, manufacturers are taking advantage of the benefits offered by AI – for example, machines can now take on monotonous tasks such as looking for defects in product manufacturing. As information on the manufacturing process is often widely dispersed throughout the factory environment, AI can be used for data collection and analysis to enable the stable production of high-quality products. Not only can machine learning improve accuracy levels, it can also reduce the time needed to analyze results. Within the area of predictive maintenance, AI can also identify the likelihood of product failure in the field.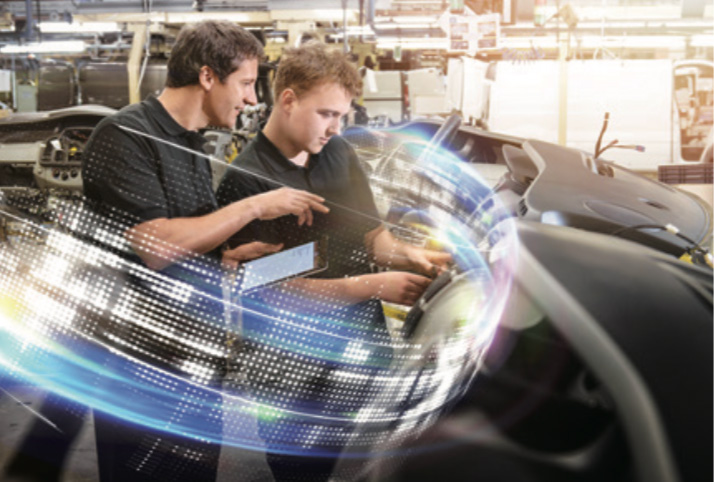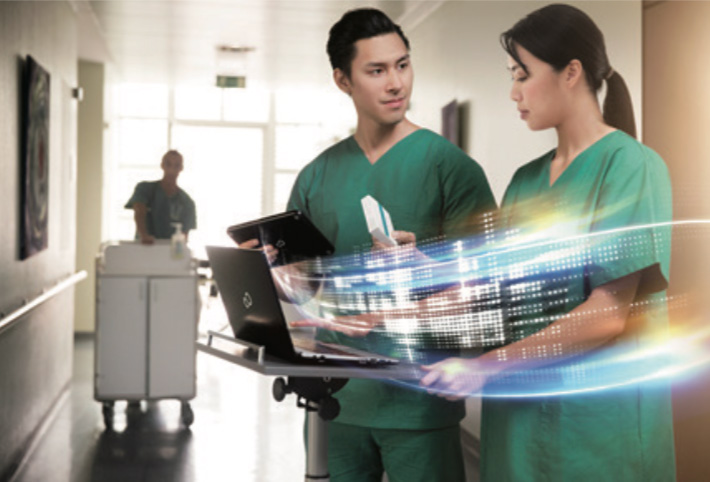 AI in Healthcare
Healthcare is starting to take advantage of the benefits of artificial intelligence. Since this is a field that generates large quantities of clinical data, AI is perfectly suited to extracting insight by analyzing this input. For example, Fujitsu's advanced clinical research information system HIKARI (which means 'light' in Japanese) uses AI to provide clinicians with insight to aid their decision-making, which is a perfect example of human-centric innovation and how AI is helping to create value for people and society.
AI in Transportation
Artificial intelligence is set to revolutionize the transport sector – as the brains of autonomous (self-driving) vehicles. Among the early wins in this field are logistics companies, who can already optimize delivery routes in real-time to avoid delays caused by traffic congestion.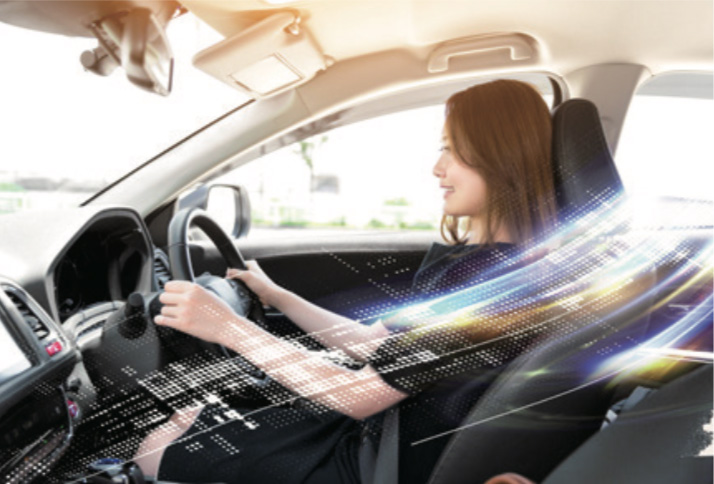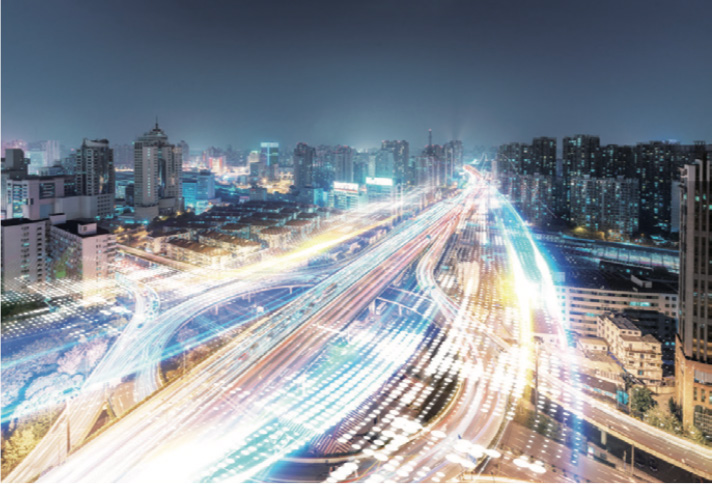 AI in the Public Sector and Smart Cities
Today, within both smart cities and the Public Sector the use of AI is rapidly growing - for example, surveillance cameras are increasingly active in solving incidents.
Fujitsu Zinrai technology is already being utilized for people and vehicle image analysis. Movies or still images taken with surveillance cameras installed around cities are being analyzed using the latest AI technology to identified vehicles by type, model, and color, to support the discovery of stolen vehicles. In addition, image recognizers can detect information about people such as sex, clothing color, and personal belongings to support the detection of suspicious persons.
In addition, it is also being used for large city events to facilitate connecting the necessary number of security personnel based on the number and flow of people.
AI in Retail
Within the retail industry, artificial intelligence is already helping to deliver an improved customer experience without consumers even realizing. For instance, webchats with a brand or retailer use AI to respond to basic questions. As AI becomes more advanced these webchats will become more sophisticated and could provide customers with their own 24-hour personalized support. In addition, retailers are also making use of deep learning to analyze data coming from multiple channels, both digital and in-store, via sensors or video analysis, which is enabling them to deliver an enhanced and more personalized customer experience.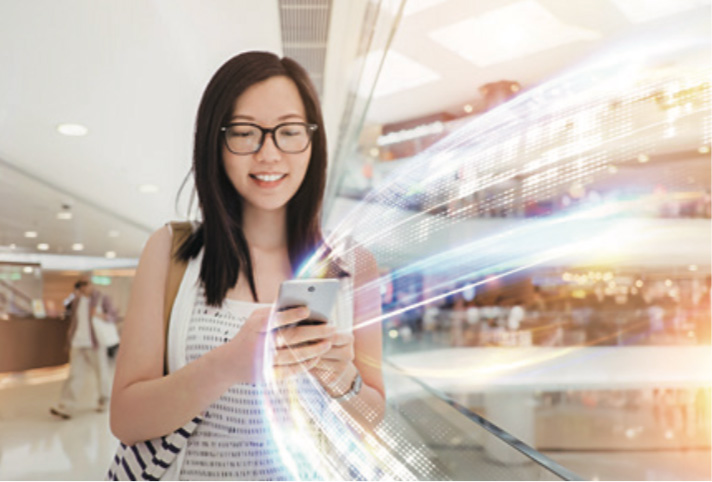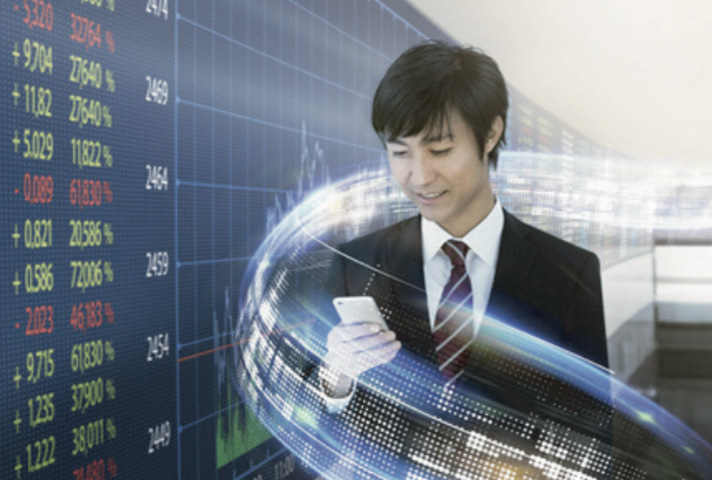 AI in Financial Services
One of the true strengths of AI is in the field of pattern recognition and analysis. Today, financial institutions are using artificial intelligence to model the potential direction of stock markets. AI is also extending the capabilities of analytics platforms - for instance, at Fujitsu, we have undertaken a proof of concept to analyze signatures to help detect fraudulent patterns. In addition, we've also been talking to banks about the use of facial recognition in ATMs - not only to improve security but also to personalize services.
Fujitsu Advanced Image Recognition
Revolutionizing Manufacturing Quality Control
AI Business Solutions powered by Fujitsu Human Centric AI Zinrai
A powerful new digital technology has emerged – Artificial Intelligence. Previous waves of Digitalization have delivered ubiquitous broadband, internet access for billions of people worldwide, mobile connectivity, and the Internet of Things, which has opened the door to a wealth of data and information. Now, by creating real-time dialogue between people, things, and information, we are entering a hyperconnected era where AI can be applied in real, everyday business situations. Fujitsu AI Zinrai brings together diverse AI techniques and development threads.
Slingeland Hospital Case Study
Slingeland Hospital is located in Doetinchem. It wanted to understand how best to adopt sensing technology to support its medical staff with real-time information on a patient's vital signs.
AI helps faster and more precise clinical decision making-IdISSC
Using AI to Save the Lives of Psychiatric Patients! Fujitsu Halves the Time Required to Diagnose Patients in Joint Field Trial with The Health Research Institute of the San Carlos Clinical Hospital.
Zinrai Powered AI Business Solutions
Fujitsu Zinrai human-centric solutions can be used either via the Cloud or on-premise and can provide complete support over the lifecycle of a customer's AI journey - from consulting and co-creation through to deployment and operation. The early phases of customer engagement (consulting and co-creation) are available immediately through our XpressWay approach, with later phases employed as needed according to customer needs.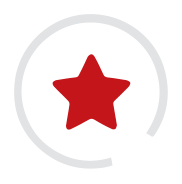 Zinrai AI Predictive Maintenance
Keeping the Lights On
Our Zinrai powered predictive maintenance solution uses a number of tools, techniques, and AI ML algorithms to analyze data captured from multiple machine sensors that monitor equipment/machine condition to:
help businesses to determine when and where a problem or failure might occur
provide an exploratory analysis of data in real-time
deliver information via a visual environment
predict the timing of a failure in advance of it occurring with a high level of accuracy to reduce business disruption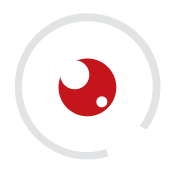 AI Customer Flow Analysis
Making the Invisible Visible
Our Zinrai powered AI customer flow analysis solution provides real-time image recognition from videos captured by existing CCTV infrastructure. It provides information such as; license plates, vehicle count by type, brand, and model, time spent at a pump, vehicle congestion, or the number of people entering and moving into a shop. It helps businesses to:
target customers with the right products at the right time using behavioral analytics
spot risky behavior and hazardous situations for an earlier intervention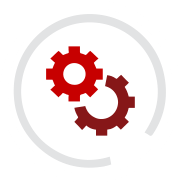 Zinrai AI Quality Control
Making it Right
Our Zinrai powered AI quality control solution uses advanced image recognition technology to identify product defects during the inspection process. Manual processing times are reduced drastically by highlighting the main area to be considered for potential anomaly detection.
This solution is highly compatible with the production of high volume, complex products which have a manual intensive inspection process e.g. tires, parts, rail lines, aircraft, and shipping parts.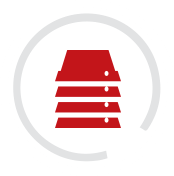 Zinrai AI Social Infrastructure Maintenance
Keeping Things Moving
Our Zinrai powered AI social infrastructure maintenance solution:
Improves the safety and maintenance of infrastructure such as; bridges, highways, tunnels, airports, and parking facilities.
Helps facilitate the early detection of degrading infrastructure
Distinguishes underground voids from normal drains.
Thanks to unique topological data analysis and image interpretation tools, our solution integrates vast amounts of sensor data to optimize the maintenance of critical social infrastructure by monitoring progressive deterioration over time to enable better planning and reduce in road inspection by 90%.
Latest News
April 19, 2018 -

Fujitsu and Asahi Shuzo Launch Trial to Brew Sake Using Predictive AI...Read more »
April 16, 2018 -

Fujitsu Develops Deep Learning-Based Object Detection Technology Capable of Training with Limited Data...Read more »
April 12, 2018 -

Fujitsu and Kyushu University Enter into Joint Research on AI in Agricultural Production...Read more »
April 11, 2018 -

Fujitsu Leverages Artificial Intelligence for Treatment of Diabetes during Pregnancy...Read more »