Overview
PaperStream Capture is a scanning software product with an intuitive interface which helps reduce operator's training time. The software enables simple and easy workflow such as a click on the profile icon for batch scanning, and setup with a single button for scanning and release options. It also allows cloning, modifying or creating new profiles with a clear, step-by-step interface. Included in the box, PaperStream Capture makes document workflow easier.

Selectable Batch Icons
Personalize batch icons for easy workflow recognition.

Preset Profiles
Use built-in Black and White, Color, or Auto-Color profiles to save time.
Review
Check all scanned images with thumbnails and details on the zoomed screen for quick quality review.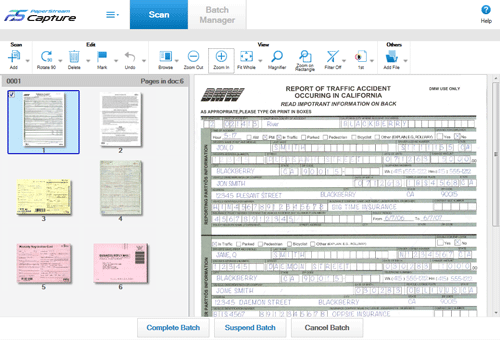 Suspend
Pause and resume batches to handle document scanning interruptions.