Venture from Showa Women's University, Tapyrus Co.,Ltd.
"Tapirus," a baby monitoring system launched by a venture company established by students
[Representative patent: Patent No. 5935593]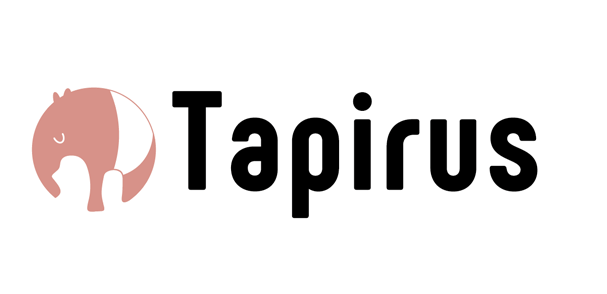 This is the first project in the university's history in which students have launched a venture company to realize an idea that won the "Student Awards for Intellectual Property Utilization" (hosted by Seibu Shinkin Bank), a competition for business ideas that make use of companies' open patents. We spoke with members of Professor Maeda's seminar in the Business Design Department at Showa Women's University, the inventors of the next-generation baby monitoring system Tapirus.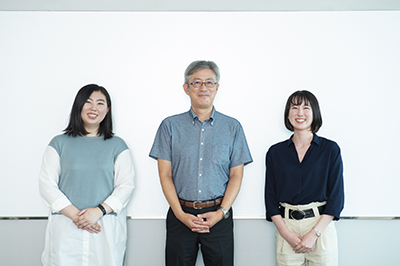 From left: Natsuki Sugita (Representative Director, Tapirus Co., Ltd., graduated from the university), Showa Women's University
Maeda Sumihiro Part-time Lecturer, Suga Akari (Representative Director, Tapirus Co., Ltd. )
How did you come to participate in the Student Awards for Intellectual Property Utilization?
Professor Maeda:I thought that it would be a very good experience for students to think about product ideas based on companies' open patents, so I proposed participating as a seminar assignment. In addition to the perspectives of "fun" and "popularity," business ideas should be considered from the perspective of "how to solve social issues close to us." I think the students learned a lot by looking for challenges to raising children, which they are likely to experience in the future, and by taking steps to create a business, such as fieldwork for target groups and calculating costs.
Please tell us about the characteristics of your invention Tapirus.
Tapirus
Device for safely supporting sleep of infant using Noncontact vital sensor
Real-time monitoring of infant respiration, heart rate and body orientation.
You can check this out in the companion smartphone app. When a child's body changes, an alarm warns.
Unlike traditional products, cloud services can manage and analyze information to determine children's sleep trends.
It reduces the burden of childcare and helps children sleep better.
Sugita: This is a system that alerts you if something happens with your baby via a smartphone app. We utilized Fujitsu's patents for "contactless vital sensor technology," which irradiates the human body with weak microwaves and measures respiration, heart rate, and body movement from the amount of change in the reflected waves. It eliminates the problems posed by contact-type sensors, which babies hate, and conventional sensors that are limited in the sensing data they can collect. Sudden Infant Death Syndrome (SIDS) is one reason why babies must be monitored. In fact, when I administered a survey at a nursery school of parents who are raising children, many were worried about their futures, so I came up with this plan because I wanted to be able to raise children with peace of mind. The process of planning, reviewing ideas through fieldwork, and presenting outputs to a third party was a valuable experience.
The idea eases the worries of the child-rearing generation. What are the prospects for commercialization?
Sugita: Although the technical hurdles are very high, we established a company last year and are looking for ways to commercialize the product.
Suga: Our company's philosophy is to "support the creation of a society where you don't have to work too hard to raise children." We believe we can contribute by giving shape to this product.
Lastly, what do you think about these business contests for students?
Maeda: There is no other contest in which students study corporate patent technology and actually put it into the form of a business. In addition, if the venture progresses, partnerships with financial institutions and companies can make the dream of launching a product into the world come true. Doesn't it seem ideal for students, who will play leading roles in the future, to come up with ideas for solving social issues and then make those ideas a reality with everyone's help? I hope that this kind of approach in which companies, universities, and venture companies aim for co-creation through patents becomes more widespread.
[Posted on September 15,2022]