Defence Technology and IT Solutions


Fujitsu IT Solutions for Defence and National Security
Fujitsu has been a UK Ministry of Defence technology and service provider for over 50 years. Over the course of our long-standing relationship with the MOD, we have developed an in-depth knowledge and deep understanding of the Defence sector and its technology requirements.
As one of the largest IT services and solutions providers in the world, we are globally renowned for our expertise in digital transformation. Through the development of cutting edge digital solutions, we are helping to shape a new world and transform how people live, work, communicate and share data.
In this new hyper-connected world, where people and things are inter-linked and connected, our solutions enable vast amounts of information to be collected, shared and utilised in new and innovative ways. With our technology, we enhance lives and increase productivity.
Fujitsu's commitment to providing ICT in Defence and National Security
For more than 5 decades we have been a major supplier to the UK MOD, and we remain dedicated to providing innovative solutions to overcome the complexities and challenges faced by today's military organisations and intelligence communities.
We have a National Defence Centre that supports over 200,000 MOD users, and is staffed by dedicated specialists.
We have over 3,500 security cleared staff across the UK and Ireland.
We offer a wide range of IT services, from generic industry offerings to specialist military services.
We provide cutting edge training and simulation solutions to get soldiers ready for the battlefield.
Within the Defence sector, our specialist IT solutions can transform how military and intelligence agencies communicate. We deliver a broad range of highly secure Defence technology and products, that can dramatically increase the effectiveness of limited MOD resources. With our help, Defence personnel and departments can work, interact and closely collaborate to improve operational efficiency.
Fujitsu Global Defence Initiative
We work in close partnership with Defence departments around the globe, including in Europe, Africa, India, the Middle East, Canada and the USA.
Our work within this sector, has provided us with excellent insight into the many challenges that need to be overcome, to effectively and successfully respond to a large-scale crisis. We have applied the knowledge and experience that we have gained, to developing secure, reliable and innovative solutions that seamlessly join critical information across organisational boundaries.
Why partner with Fujitsu?
We can help you to improve the quality of your information and how you use it. By exploiting a wide range of IT based solutions, we enable your information to deliver a high performing yet more cost-effective capability. With our help, you can dramatically increase the efficiency and effectiveness of your limited assets and resources.
At Fujitsu, we deliver cost effective, innovative solutions specifically developed for Defence and National Security, however our commitment doesn't end there. We also support our nation's Armed Forces as a proud sponsor of the UK's longest serving military charity – SSAFA, the Armed Forces Charity.

Fujitsu in Defence and National Security - Fujitsu works with many military organisations, intelligence communities and Government Departments, to provide highly secure Information and Communication Systems Services.

---

Global Connectivity - Global Connectivity is Fujitsu's new, state-of-the-art IP-based network. It forms a key component of future Ministry of Defence IT and communications, that will transform how the MOD communicates and exchanges information.

---

Offerings and Capabilities - In line with MOD IT strategy, Fujitsu provides Defence IT solutions using industry-leading commercial off-the shelf products. We deliver agile solutions with IT security at their core.

---

Veterans, Reservists and Recruitment – Fujitsu helps Service Leavers transition from military to civilian life by providing career opportunities for ex-military personnel.

---

Responsible Business – Corporate Responsibility lies at the heart of Fujitsu's long-term business strategy. Our efforts in this area have been nationally recognised, with our being named as the 2015 'Responsible Business of the Year'. Specifically within Defence, we are exceptionally proud of our long working history and ongoing support of the MOD. Our commitment to Armed Forces initiatives and support of military charities, forms a crucial element of our pledge to the Armed Forces Covenant.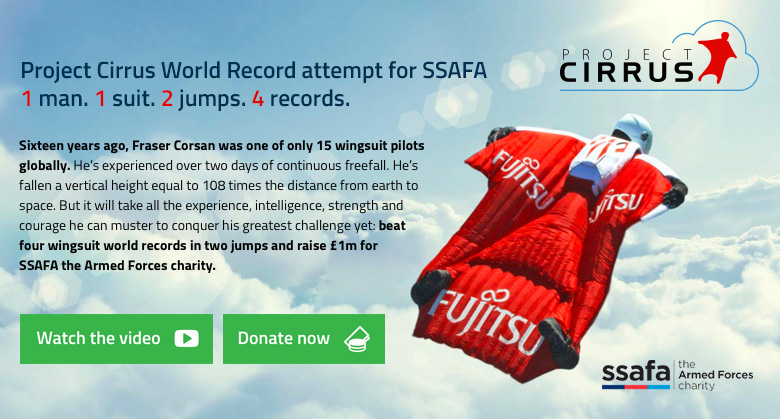 Top of Page