Hot articles
R&D Initiatives
Fujitsu Labs presents the "Hyperconnected Cloud" as a next-generation digital business platform, and promotes advanced R&D.
Technology Topics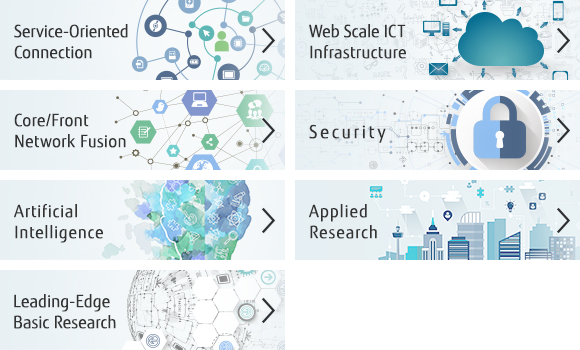 Press Releases
more

[May 23, 2017] Fujitsu Develops Automated Analysis Technology to Identify Causes of Performance Degradation in Virtual Desktops

Fujitsu Laboratories Ltd. announces the development of automated analysis technology that can identify the cause of response deterioration and other performance degradation in virtual desktop systems.

Fujitsu today announces an important deep learning technology breakthrough, developing a novel and highly efficient memory distribution mechanism for Deep Neural Networks (DNNs).

Fujitsu Laboratories of Europe is hosting its fifth annual Fujitsu Innovation Gathering today in Berlin, unveiling a number of significant AI advances for diverse applications, including energy, healthcare, manufacturing, and finance.
What's New
more