Fujitsu Forum 2016 - Fujitsu Forum 2016 : Fujitsu Česká republika

Demonstration Center
The Fujitsu Forum 2016, will be held at the International Congress Center Munich, where for 2 event packed days in November, we will showcase our innovative technology portfolio. We'll be hosting live Digital Transformation demonstrations where you'll discover the benefits of digitalisation to your business.
Innovation awaits you at every turn. You can expect to see a wide range of cutting-edge cloud-based and on-premises solutions, best-in-class software architectures and latest infrastructure technologies. Choose an exhibition area to discover more:
Digital is creating disruption at all levels, from process improvements to business model transformation. At this year's Forum, we will be highlighting how we help you to digitalize with confidence using our co-creation and design thinking approach.

Demonstration highlights include:

Fujitsu MetaArc - our comprehensive portfolio for driving digital transformation .
A look at the incredible things you can do with Fujitsu Cloud Service K5.
Enterprise application services with ServiceNow.
Transformational Tales – our latest digital transformation customer stories
Fujitsu's Digital Workplace brings together our next generation Workplace services, client computing device portfolio, Service Desk and Technical Support Services. At this year's Forum, we will use a-day-in-the-life scenario, to demonstrate how we support organizations on their journey to a digital workplace.

Demonstration highlights include:

Fujitsu's Microsoft Enabled Digital Workplace - including Window 10 and Office 365.
Next Generation Service Desk - 'Social Command Centre', powered by AI, virtual assistants and cognitive learning.
Our Intelligent engineering offering.
The Connect IT Bar - our customer-centric, on-site IT support solution.
Modern working and meeting solutions including: Clean Desk, wireless docking and charging.
8th generation displays optimized for modern and ergonomic working environments.
Ultra-mobile notebook series based on latest 7th Gen Intel® Core™ technology.
Fujitsu are experts in Secure Thinking, and at this year's Forum we will deliver an interesting program of live demonstrations that will focus on a wide range of IT security themes. In addition, our leading security partners will be on hand to discuss their portfolio.

Demonstration highlights include:

Cyber-attack/defend scenarios with experts from our Security Operation Center.
Identity and Access Management Solutions featuring PalmSecure.
FUJITSU SURIENT solutions for tackling security threats.
Cyber Threat Intelligence and SIEM presentations
Customer showcase by Lancaster University
Fujitsu is a world leader in Digital Enablement. At this year's Forum we will showcase our innovative IT infrastructure portfolio, which includes our latest servers, storage and integrated systems. In addition, our leading technology partners will also demonstrate some of their exciting new products.

Demonstration highlights include:

Servers - Fujitsu's next server and data center infrastructure management suite, Microsoft Windows Server 2016 and our next generation cooling technologies based on liquid immersion.
Storage - New ETERNUS AF all-flash storage line.
Integrated systems - PRIMEFLEX integrated systems and PRIMEFLEX solution built for VMware Cloud Foundation
Research and Development - An exclusive look at current research projects from Fujitsu Laboratories which should be ready-for-market in the next few years.
A hyperconnected business is one where people, information and things are brought together to fundamentally change the way the organization operates so they can see more, act faster and change for the better. To bring this to life the exhibit follows the day in the life of a lone field worker whose job can be very complex but not traditionally well supported by technology. We show how our wide range of IoT (Internet of Things) solutions can be deployed and integrated to enable them to be safer, more productive and overcome the challenges of each day.

Demonstration highlights include:

Fujitsu's end to end capability from sensors through to network infrastructure, IoT platform and cloud covering the design, build, deployment and management of industrial solutions.
The latest IoT technologies from Fujitsu and our partners to demonstrate the value of IoT to business.
A range of IoT solutions deliverable today from the worker interface through to supervisor management, using predictive analytics and the integration to deliver learning and insight.
The Vertical Arena at Fujitsu Forum 2016 brings together Fujitsu's general technology capabilities with industry specific IP and business process knowledge to demonstrate user scenarios across key sectors.

Demonstration highlights include:

Public Sector - Discover how courtrooms, police departments and schools are adapting in the digital era.
Retail - A 360 retail customer journey featuring Fujitsu Market Place for grocery shopping and our new self service checkout solution, the Mini-SCO with Bioptic scanner.
Financial Services - Experience the bank of the future featuring Smart Origination for account sign ups and Finplex to make payments with digital currency.
Transportation - Solutions for road, rail, maritime and aviation including aircraft scheduling tools and intelligent route planning.
Healthcare - Examples of our work with Patientline, Slingeland Hospital and VitalinQ.
Manufacturing - Supply chain management with RFID and the return of the hyperconnected van.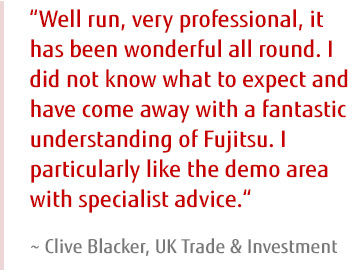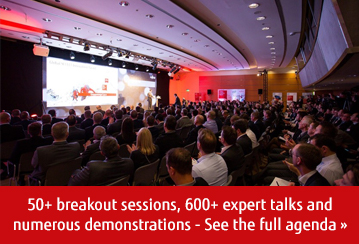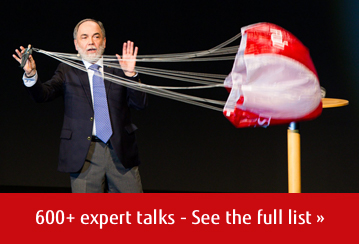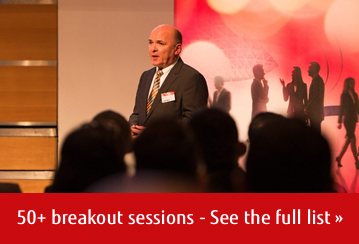 Nahoru