Use AI to augment a better employee experience, not replace them
Written by Andrew Donoghue on 22/05/2023
"You can dream, create, design, and build the most wonderful place in the world, but it requires people to make it a reality."

Digital Transformation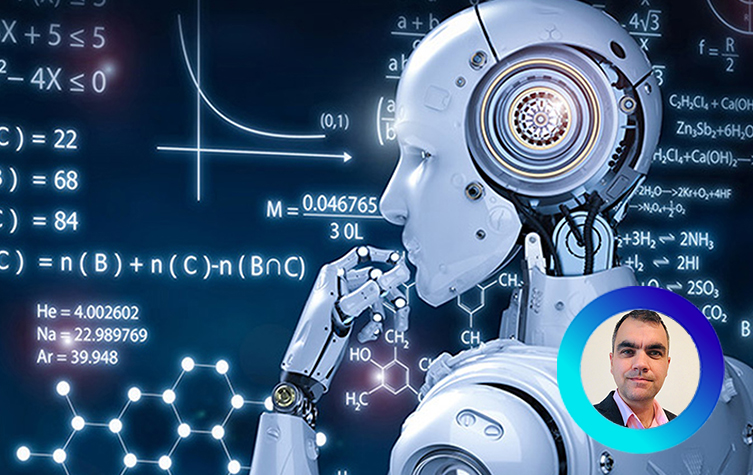 That quote from Walt Disney, cited by Gartner analysts at the kick-off of the company's recent Digital Workplace Summit in London, illustrates a key theme of the event and one of the challenges facing digital workplace leaders: automation and AI are disrupting the workplace but it's more important than ever to focus on employees as human beings – at all levels of the organisation.

In a recent Gartner survey of more than 2,500 executive leaders, 45 per cent reported that the momentum around ChatGPT has prompted them to increase artificial intelligence (AI) investments. The report also revealed that 70 per cent of organizations are investigating the potential of generative AI, while 19 per cent are in pilot or production mode.

But while Gartner, like the rest of the technology industry and wider society, is alive to the disruptive impact of generative AI, one of the takeaways from the two-day Summit was that keeping pace with these advances shouldn't be to the detriment of employees; in fact, one can drive the other.

For example, Disney is a technology-led organisation that creates amazing digital worlds from the Pixar animated films to the fantastical worlds of Star Wars to the Marvel Cinematic Universe. But, as Gartner analyst Tori Paulman explained, Disney also realizes the critical importance of investing in its people. "Disney found out the most essential ingredient in customer service was employee empowerment at all levels coupled with the right tools."

One illustrative example of this ethos in action, explained Paulman, is how Disney trains its custodial engineers – the people who essentially clean up its parks. Disney trained its janitors to use their mops to draw characters like Pluto, and Mickey and Tinkerbell whilst cleaning up the streets of Disney World.

Despite concerns about AI diminishing the importance of employees, or even replacing them, Gartner provided examples of how AI will help improve employee experience including improving information retrieval. According to Gartner research, 29% per cent of employees struggle to find the information they need to do their job effectively.

AI may be the solution said Gartner analyst Lane Severson. "Pretty soon with generative AI, employees will be able to get the answer they need from within the app they are using and at the time they need it. We call that 'just-in-time skilling', and it will radically improve the way that employees learn on the job."
Fujitsu, a sponsor of the Gartner summit and a leader in the Gartner Outsourced Digital Workplace Services (ODWS) Magic Quadrant 2023, echoed the importance of taking a human-centric approach to the workplace in its presentation session. Rather than leading with a technology or product-specific take, Fujitsu's VP of HR Jason Fowler outlined how Fujitsu Human Experience Design (HxD) – a core part of how the company supports customers with improving their employee experience - is informed by the organizational change the company has undergone over the recent past.

Specifically, Jason gave an example of how Fujitsu balanced its own use of AI with human support services to deliver a more effective employee experience. "As part of the fundamental HR service provision, we experimented with chatbots to gain efficiency, but it didn't work - not because of the technology, but because it didn't provide the experience that people valued. We adjusted that so we now can also engage via live chat with an agent who can help navigate the information needed," he explained. "There is a principle of not just designing once and following that path but, if you are holding true to focusing on employee experience, you are going to need those channels to continue to evolve and respond to that feedback as it comes in."
Clearly, disruption from AI is coming, and for some it is already here, but as the insights shared at the Gartner summit demonstrate, the most forward-thinking organisations will continue to invest in both AI and human capital and will look for ways for one to augment the other. As Disney has shown, technology can create fantastic images but so can, with the right support, an employee with a simple mop and bucket.