<!-Subtext (optional)->
Innovation in Education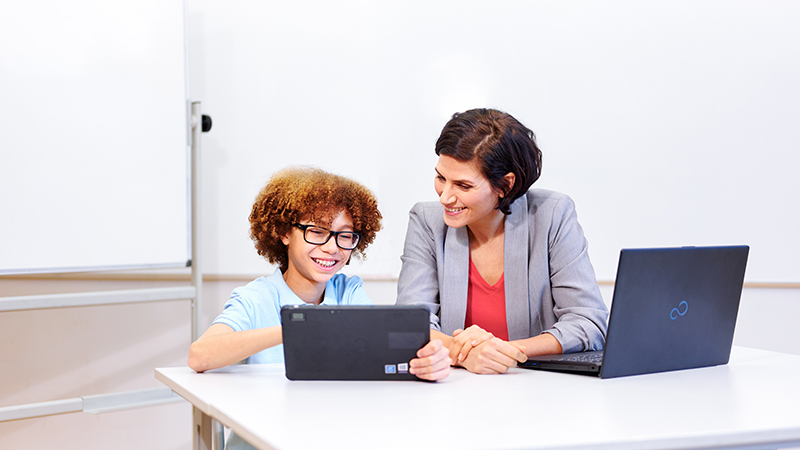 As digital transformation leaders. Fujitsu empowers every individual to study anytime, anywhere and at their own pace using innovative technology solutions.
What if technology could help your students learn better?
Your teachers were happier and more productive?
Your educational establishment was more resilient?
Fujitsu Supporting Education
Purpose-driven partnerships
Enabling your people, your customers, and your entire business with the right technologies, applications, and systems is a collective endeavor. That's why we've built a global ecosystem of leading technology vendors and other organizations to help you leverage the power of digital to drive your purpose and build trust.
We connect the right services and financial technologies together to shape your unique ecosystem so it's aligned with your business objectives and capable of adapting to new needs as they develop.