Transforming the Border into a Tool for National Prosperity
Written by Christian Benson on 01/08/2023
In the 2025 Border Strategy the UK Government set out a welcome ambition to build the world's best border.

Digital Transformation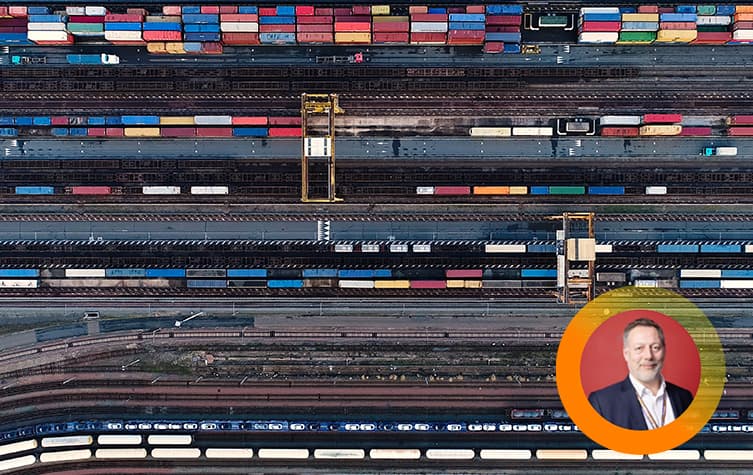 Managing the border in the 21st Century requires a complex mix of agencies to keep the country safe, keep trade flowing and see millions of travelers enter and leave the country across multiple entry points.

The unprecedented challenges being felt by parts of our border underline the fact that keeping the border secure will always be the priority. However, as technology continues to transform how we think about modern borders we can also shape its operation so that it becomes an active tool for economic growth.

A well-managed border which ensures security, compliance, and revenue collection, must be given and we are seeing technology contribute to this, but at the same time, it can be used to contribute to the UK making the UK the most attractive place to do business globally.

The Department for Business and Trade has gone above and beyond to ensure that the UK is at the center of a global network of trade agreements and international partnerships. This is making trade easier, but it is also creating new opportunities for international collaboration. As a Japanese company, we welcome the unique partnership centred on tech which now exists between both countries following the Hiroshima Accord signed by Prime Ministers Kishida and Sunak at this year's G7.

This global network of trade deals can only reach its full potential if the border maximizes the facilitation of the trade which flows from them. That I why I was delighted to join Reform and Exports Minister Lord Offord and representatives from across the public and private sectors to discuss how we build a border for business and growth.

Reform's report following this session makes a welcome contribution on the potential for transformation.

The best border in the world must be the most tech-enabled border, providing the necessary security and compliance but with legitimate trade and travel flowing freely. It will require a single view of the border across the Home Office, HMRC, DEFRA, DfT, and the agencies operating at the border and aligned with our regulators for a truly enhanced experience.
The Trader Support Service which operates at the boundary between Great Britain and Northern Ireland proves much of what is possible. The 2025 Border Strategy has made significant progress and by going further with Freeports, Trusted Trader Schemes, Ecosystems of Trust, drive-through borders, and ensuring that they are linked with trade and regulatory policy we really can have the best border for business and growth.


Read: Reform's report: Building borders for business, trading for growth