iGaming is betting on hybrid cloud to drive growth and accelerate ESG initiatives
Written by Nick McDonald on 14/10/2022
Before the late 1990s, if you wanted to place a bet on the big game or try your luck at a casino, you had to travel to a brick-and-mortar site. But like Amazon revolutionised eCommerce, iGaming has changed the way bettors have a flutter by disrupting the status quo and bringing the industry online.

Digital Transformation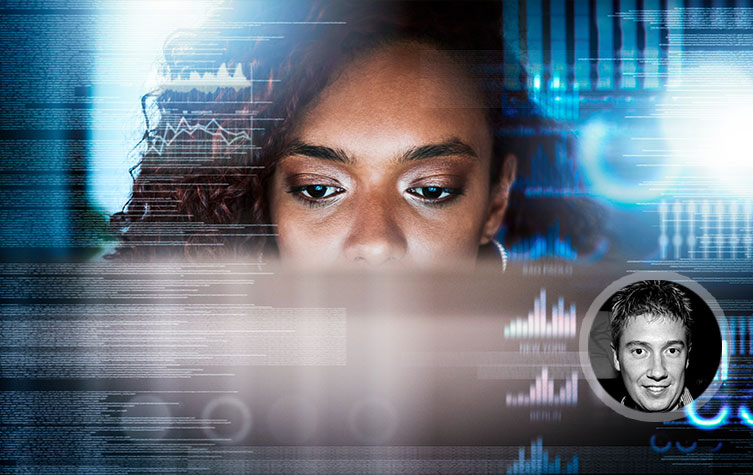 In turn, iGaming's popularity has skyrocketed, with the industry on course to reach $92.9bn by 2023 – which would be nearly double its 2019 market size. Driven, at large, by advancements in technology and the accessibility it brings, alongside the easing of gambling legislation in key markets such as the US. Unsurprisingly, this has seen more businesses start up in the space, making for an increasingly competitive landscape. But while technology has played a pivotal role in the past and present of iGaming, it will also star once again in its future. With those who are able to utilise data and embrace innovation the most likely to keep up with evolving consumer demands.

However, technology alone isn't the answer. Strict regulations, customer welfare and sustainability are also all key considerations for the industry. So, with this in mind, it's imperative that iGaming companies move forward at pace, but always responsibly.

This is where partners, like Fujitsu, can help you to achieve sustainable, ethical growth with our expertise in hybrid cloud infrastructure, customer experience, and ensuring ESG initiatives are embedded into the heart of your business.
Realising security, agility and resilience with hybrid cloud infrastructure
To realise its growth potential, every iGaming company is betting big on the cloud. Or more specifically, hybrid cloud. Reasons for this vary, but it's largely been shaped by the industry's evolution over the years. With a combination of regulatory, geographical and technological challenges giving rise to a mixture of infrastructures – such as co-location, managed services, private and public cloud – collectively known as hybrid cloud.

In the process, this has brought many benefits. Led by the added security of hybrid cloud, which enables iGaming companies to support data sovereignty and security, while remaining compliant with strict industry regulation requirements.

Equally as vital, however, is the agility and resilience provided by hybrid cloud. The need to adapt and change direction quickly is a core principle of any digital business. But this is even more urgent for the iGaming industry, where one minute of downtime can result in severe losses – imagine a sports betting app crashing on the day of the Grand National or Super Bowl!

That's why our PRIMEFLEX offering comes complete with uSCALE: a scalable, consumption-based solution that delivers economic elasticity on-demand, to provide a more efficient way to manage organisational growth and faster response to market needs. There's also a buffer available for unexpected peak loads, all without overspending or overprovisioning.

In addition to added agility and resilience, PRIMEFLEX also supports the innovation and superior customer experiences that are critical to remain ahead of the competition. But what isn't always provided is the flexibility needed to build your infrastructure, your way – and that's what sets Fujitsu apart.

Because unlike many organisations, we're not tied to one single provider. So, PRIMEFLEX also gives you the freedom to choose the environments best suited to your business – with standardised implementation for converged and hyper-converged infrastructure solutions such as VMware, Microsoft, Nutanix, SAP and more. But beyond just helping you to migrate, integrate and manage your hybrid cloud environment, we also understand the need for ongoing support to ensure you're always operational. So, you can access round-the-clock support with a single point of contact in every territory you operate in. Not forgetting our extensive ecosystem of suppliers, which gives us easy access to the right parts – without ever having to worry about delays or supply chain disruptions.
Data is essential to meet the needs of people and the planet
As well as keeping it secure, hybrid cloud infrastructure also supports the storing, integrating and analysing of real-time data that is critical to the future of iGaming – especially in regard to customer experience (CX). Whereby data can be used to create smooth gaming experiences, tailored to the preferences of an individual.

This focus on CX is also embodied in Fujitsu's Customer Experience Lab: a co-creation metaverse that breaks down the boundaries (and boredom) of virtual meetings and inspires creative ideas and dialogue between customers and partners, to drive innovation across iGaming and other verticals. However, data also supports the implementation of responsible gambling tools and polices, in line with gambling regulators such as the UKGC and MGA, who have been urging operators to do everything they can to protect their players.

For example, with real-time data, operators can see if a player is betting abnormal amounts or behaving in a way that seems out of control. In response, operators can identify potential problem gamblers and suggest responsible gambling tools such as deposit limits and self-exclusion.

iGaming is also not immune to the mounting pressure to reduce the environmental impacts of its operations – a large part of which comes from data centres. That's why we're always working alongside our ecosystem of partners to innovate and reduce our own – and therefore your own – carbon footprint.

Recent collaborations between Fujitsu, VMware and Intel are a prime example of this, with initiatives to drive efficiency and performance across memory technology in data centres, to ultimately reduce costs and carbon footprints.
Drive ethical, sustainable growth with the right partners
iGaming is on the cusp of yet more rapid growth. However, it's imperative this growth isn't at the expense of people or the planet. So, the iGaming industry must do everything within its power to move forward responsibly.

In both instances, the right infrastructure – in the shape of hybrid cloud – is the key to unlock the technology and data that will drive innovation, empower your people and lay the foundations for sustainable, ethical growth. But going it alone isn't always easy, and no one organisation has all the answers, which only highlights the need to have the right partner in your corner.

Get in touch to learn more about how we're helping iGaming organisations to realise their vision.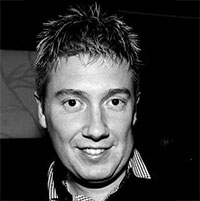 Written by
Nick McDonald
Global Account Director at Fujitsu UK