Achieve together
At Fujitsu, we change the way the world looks - by working together to achieve the extraordinary. And in these uncertain times, we still find creative ways to work as a team and deliver outstanding results for all. If you want to work alongside people with different ideas, in an inclusive business, that will welcome you and support you, come and co-create the future at Fujitsu.
Virtual Pride 2020
"Virtual Pride 2020 was a truly diverse and inclusive event. The use of online platforms to showcase Pride Week has added a positive new dimension to the way Pride is celebrated and has enabled so many LGBT+ colleagues from across the globe to join together in unity. It was also inspiring to see so many business leaders and allies take a stand and support our LGBT+ community and join the celebrations."
Melanie Woolfenden, Chair of Fujitsu Pride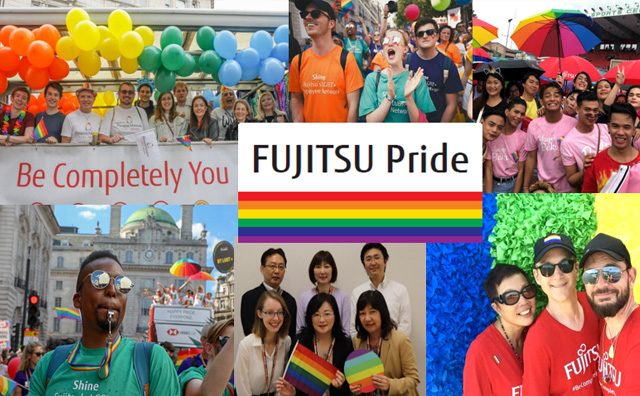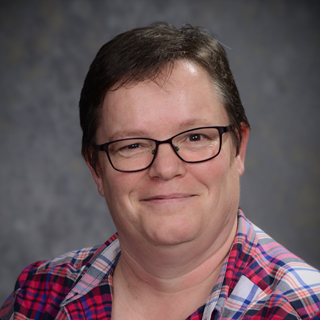 Current Position: SOAR Lead Platform Integrator
Location: Manchester, England
When you started work at Fujitsu: March 2001
Why did you choose Fujitsu?
I started as a TSS2 when I first joined what was then ICL in a windows support team. I helped implement and support amongst other things Exchange Clustering on the first major Windows 2000 deployment in Europe. I was a TSS4 by the time I left this project and after a brief stint on a smaller project, I joined the Enterprise Management team in Manchester, where I worked on most accounts that we supported at some point.
In my last year in Enterprise Management, I was invited to the company's first Ada Lovelace Day which is a networking event aimed specifically at women and has been instrumental in changing the course of my career.
Since then I've moved to work in the platform team of the SOC and more recently joined the SOAR project team which is building the new SOAR solution which will underpin the move to an Advanced Threat Centre. I have had the opportunity to host Hour of Cloud sessions for people in the company and I've also recently become one of the first Associate Fujitsu Distinguished Engineers which has included a trip to my first FDE conference which was held in Berlin, Germany.
No day is the same, I'm always learning and getting stretched daily.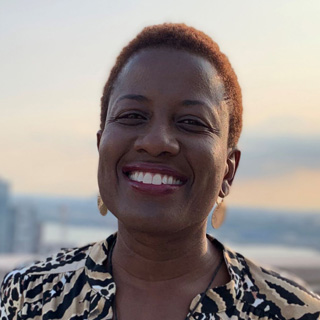 Current Position: Project Associate
When you started work at Fujitsu: Transferred in more than 20 years ago
Tell us about your career journey within Fujitsu:
I have had a vast range of opportunities to explore a good variety of roles and have enjoyed working within many teams of hard working and fun loving colleagues during my career. I have worked in a variety of roles such as technical support, project delivery, proposal management, and a bit of HCM support work also. There have been challenges along the way but some of these proved to be great opportunities to innovate.
What is the number one reason that keeps you coming to work every day? I am proud to be a member of the Fujitsu family which is resilient, hard working, innovative, and has a culture of putting people first.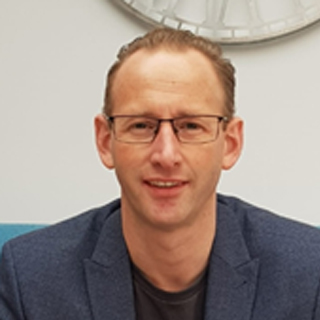 Current Position: Sales Operations Digital Business Solutions – North Western Europe
When you started work at Fujitsu: June 2013
Why did you choose Fujitsu?
Reason 1: I loved the innovation coming out of Japan and the vision to use technology to improve people's lives in and outside of work.
Reason 2: It looked like a company I could easily move around in, to ensure my career aspirations weren't limited by lack of opportunity.
Tell us about your career journey within Fujitsu:
I landed in Fujitsu after a stint working for IBM, joining as an experienced bid manager. I really enjoyed working with talented people to win bids that would help protect the environment from flooding, ensure people paid their fair share of taxes and enabling the values, traditions and language of Britain to be shared through-out the world.
After a couple of years, I moved on to sales enablement and transformation, teaching those in my extended team the approaches I was taking that was bringing business through the door. Then onto front line sales of application and consulting services into HMRC and then quickly onto sales management, building and prosecuting a ServiceNow and Digital technologies sales team that grow the ServiceNow order book by 70% YoY.
Not wanting to rest on my laurels, and after a nasty shoulder accident that hindered my ability to travel, plus the arrival of 2 tiny humans, I stepped into being the Head of Sales Operations for our digital business in North West Europe. An exciting role that did what it said on the tin, but also involved everything from co-ordinating European wide events with other country leaders in the division, to story boarding sales enablement videos for marketing. Finally, I've now also started a sponsored MBA to sharpen my skills further.
What is the number one reason that keeps you coming to work every day?
There is something about Fujitsu that gets into your inner-self. It is a corporation, but one with a big heart. The people are fantastic and it's partnerships with charities such as Mammalian and Children in Need bring a great balance to the workplace. You end up feeling that you really, really want it to be successful, because it is so well-intentioned. As such, you continue to throw your heart and soul into making that so.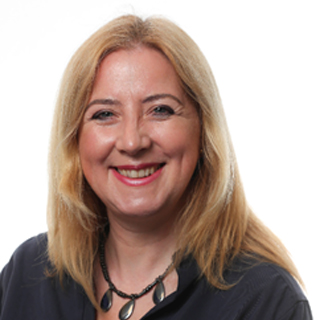 Current Position: I am the Sector Lead for the Telecoms sector in Ireland – it's a customer-facing role and I'm responsible for specific accounts as well as developing new business. As a Fujitsu Distinguished Engineer, I have an enhanced network of colleagues across all technical specialisations and this gives me a great opportunity to pose ideas and brainstorm possibilities with customers.
When you started work at Fujitsu: I started in December 2015, based at Fujitsu in Ireland, located near Dublin Airport.
Why did you choose Fujitsu?
Fujitsu presented me with an opportunity to broaden my skill set, to gain a deeper knowledge of the IT industry, to become more rounded as an ICT professional and to progress in my career.
Tell us about your career journey within Fujitsu:
I came to Fujitsu from the telecoms industry with a background in network operations, product management and partner management and with both local and global experience. My first role was in Partner Management and key activities included putting shape onto our ICT partner relationships and driving partner strategies with e.g. Microsoft and Citrix and having great experiences such as working directly with Microsoft in Seattle and organising a huge thought-leadership event with Citrix. This role quickly grew into one where I was providing technical sales support to the retail, utilities and transport sector leads and then I took on the retail sector lead role on a temporary basis.
Within a short time, I was nominated and secured accreditation as a Fujitsu Distinguished Engineer, joining a select group recognised for technical acumen, sharing knowledge and being thought leaders.
Alongside this recognition, I moved into a fulltime Sales role, responsible for the Telecoms sector. I manage customers' varied needs, provide innovative ideas and have established multiple managed services contracts, including bringing new logos into Fujitsu.
What is the number one reason that keeps you coming to work every day?
I enjoy work that is challenging, stimulating, varied and gives me the opportunity to stretch, to learn, to inspire. Fujitsu gives me all these things every day.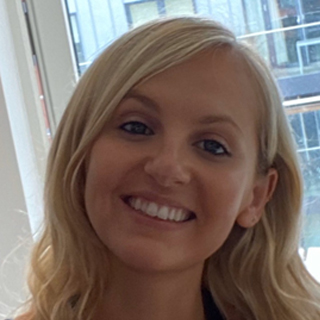 Current Position: Sales Specialist Future Workplace - UK
When you started work at Fujitsu: September 2016
Tell us about your career journey within Fujitsu:
I had a fantastic kick start to my career within Fujitsu via the graduate scheme, my first role was as an Offerings Manager within the Digital Workspace part of the business. This meant that on a day to day basis it was my responsibility to create and adapt repeatable, advanced and differentiating solutions, for multiple clients across a diverse range of markets and industries whilst also making recommendations to the business about future strategy and direction, specifically in the context of the workspace.
In the two years I carried out this role it gave me a great level of exposure and understanding to both the rest of the business and to our customer accounts, this was a huge help to my personal development and enabled me to be promoted once I had finished the scheme into a more senior offerings role, as Head of Application Managed Service Offerings. This new role once again taught me even more about the amazing products and services that Fujitsu has on offer and the benefits they deliver.
Finally I transitioned into my current sales role approximately 6 months ago, I was eager to have even more exposure to working directly with customers and the move to sales has once again challenged me in different ways, I look forward to building on my sales experience. Throughout my time at Fujitsu I have also been involved with various brilliant initiatives, such as the Women's Business Network or working with our charity partners, Fujitsu is a great environment to begin your career as the levels of support and opportunities are outstanding.
Current Position: Chief Technology Officer, Law & Order
When you started work at Fujitsu: 2015
Why did you choose Fujitsu?
My first role at Fujitsu was the CTO for a new business unit we were setting up named "Hybrid IT", of which I was lucky enough to be head hunted for the position. Like many people, Fujitsu was known to me for air conditioning, and not as a market leading I.T services company who had years of innovation and ground breaking R&D as its heritage. At the time the new Hybrid IT business was focused on breaking new ground, in what was then a large focal point for the enterprise in the way they balanced both traditional IT systems and new cloud native systems of engagement. This excited me, and I felt my 20 years' experience in I.T could benefit Fujitsu on this journey, whilst at the same time allowing me as a person to develop.
Tell us about your career journey within Fujitsu:
As explained in the previous questions, I began my journey at Fujitsu as the CTO for a new business unit named Hybrid IT which was focused on finding the perfect balance between traditional and new cloud native systems within an enterprise. Put simply, we enabled our customers to keep systems running whilst being able to innovate and consume new cloud services to evolve market relevance and competitive advantage. This was massively successful within Fujitsu, but a few years on the market had changed and now we were faced with both the challenge of traditional IT system balance to adopting new services, but now from multiple different cloud providers all providing innovative platforms to propel the enterprise forward.
At this point Multi-Cloud Services was born, a new business unit to supersede what was Hybrid IT only this time focusing on both on premise and public cloud services and finding the balance across them all to provide both lower operational cost and complexity whilst providing innovative services to evolve application, data and the organisational fabric of our customers. In Multi-Cloud services I was again the CTO and head of strategy, which was a great experience again as the unit was drastically larger than the former Hybrid IT and combined many more services together as one cohesive set of go to market products.
At this point in my Fujitsu journey I had remained service provider side, and a couple of months ago I made the decision to move roles and get closer to our customers and landed in our Law & Order Portfolio. Today im the CTO for one of Fujitsu's most complex customer portfolios, Law & Order. Consisting of Police & Public Protection, The Home Office and Justice & Rehabilitation, the portfolio has a diverse set of technologies and people which provides an exciting, but challenging, environment to work in.
What is the number one reason that keeps you coming to work every day?
Diversity. As you can see from my career history in Fujitsu I've been given many opportunities to grow as a person, to face many new challenges and to travel the world doing the thing I love – Using technology to evolve our customers and society as a whole.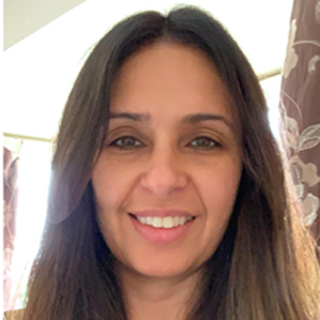 Current Position: Managing Security Consultant
When you started work at Fujitsu: May 2006
Why did you choose Fujitsu?
Having worked in a small consultancy previously, joining Fujitsu was a great opportunity to work for a large organisation with global presence, where there was depth and breadth of opportunities to learn and progress in my career focused on Information security.
Tell us about your career journey within Fujitsu:
Having joined Fujitsu as an information security consultant in 2006, specialising in ISO27001, I have had many opportunities to work with clients in varying sectors to assist with the Governance Risk and Compliance (GRC) related security obligations Fujitsu needed to meet in delivery of services. Having decided I wanted to remain in the field of information security, at Fujitsu I have been able to gain experience of working in different teams, getting different perspectives of the sales and delivery lifecycles.
From starting in delivery, focused on establishing and operating information security management systems and associated processes working with clients in the UK and Europe, to working in presales on bid responses, shaping the solution to the customers' requirements. These opportunities gave me great insight to then be able to create security service offerings, such as security assessment offerings, but also gave me the skills; learning and opportunity to progress my career.
Today I am a managing security consultant overseeing and delivering security consultancy into clients, again across different sectors. I work with clients to understand their GRC security objectives and challenges and shape programmes of work to address them. It is as much a creative role as it is specialised and to a degree technical.
Whilst at Fujitsu my contribution; talent and ability have been recognised for the potential I have and that has seen me be nominated for and complete talent programmes such as Future Leaders and Leading Lights (a leadership programme, like no other, focused on supporting; equipping and enabling women to realise their leadership potential and develop those skills). In addition I am also a Fujitsu Distinguished Engineer, a talent programme which recognises Fujitsu's technologists that demonstrate the core qualities of being a Fujitsu Distinguished Engineer, namely technical excellence, role modeling, knowledge sharing and visibility/reputation. Since joining Fujitsu I have become a mum twice, and I have been supported and enabled to be a mum, but also not only continue in my career, but progress and continue to realise my ambition.
What is the number one reason that keeps you coming to work every day?
The amazing, lovely and talented people I work with at Fujitsu.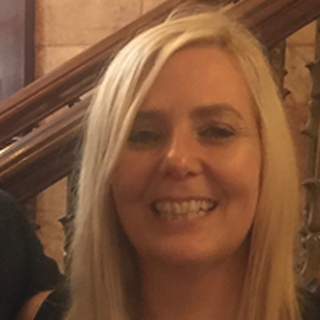 Current Position: Digital Transformation Consultant
When you started work at Fujitsu: October 2019
Why did you choose Fujitsu?
I was drawn to FJ mostly by the people that I met during the interview process but also because of the initiatives and programmes they have for career development, particularly for women. There are so many wonderful female role models within Fujitsu; I was attracted to have the opportunity to work alongside them. Fujitsu has a strong vision and values that really resonated with me. Organisations with a clear vision make it a much better place to work as everyone has a common goal.
Tell us about your career journey within Fujitsu:
I have only been with Fujitsu for 6 months but I have been so impressed with everyone I have met. Everyone is so helpful and transparent; it is a fantastic working environment to be a part of. I have learned so much and been involved with many different teams where my input has felt valued. There are so many opportunities and every day has been different for me. Being surrounded by so many talented people is so motivating.
What is the number one reason that keeps you coming to work every day?
To know that I can make a difference, I have a voice and I can be part of creating new offerings for our customers. It's so rewarding to work with others to find new ways to help our customers.