<!-Subtext (optional)->
Press Releases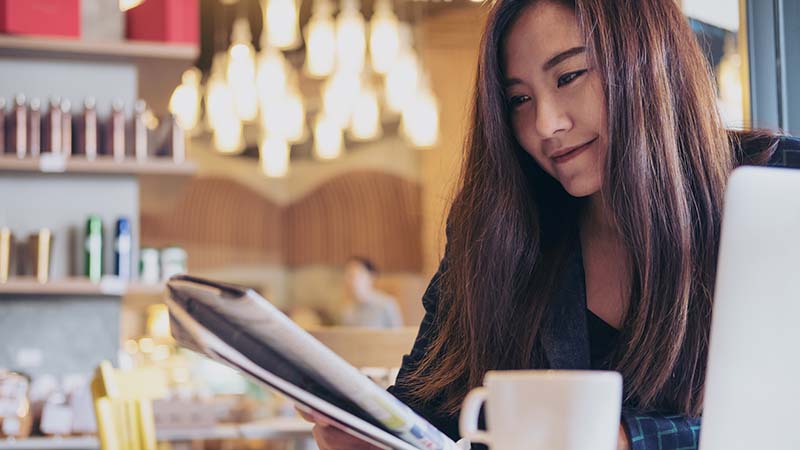 Press Releases
Munich, Europe, September 08, 2021
Fujitsu today launches a refreshed portfolio of PRIMERGY mono-socket servers to support digital transformation (DX) programs for small and growing businesses. The latest M5 generation PRIMERGY rack and tower servers make it even easier for small and midsize businesses (SMBs) to integrate advanced technology rapidly and achieve increased growth, profitability, flexibility, and customer satisfaction.
Munich, Europe, September 01, 2021
Fujitsu PRIMERGY servers are now certified and available for Windows Server 2022 – the latest version of one of the most popular server operating systems (OS) and the heartbeat of data centers around the world.
Munich, Europe, July 14, 2021
In the future, the Nuerburgring circuit could benefit from advanced artificial intelligence-supported safety features thanks to Fujitsu. A complex deployment of HD cameras, real-time AI analysis and instant alert systems mean that both RaceControl and drivers can be immediately notified of incidents on this challenging racetrack section – nicknamed the "green hell" by Formula One driver Sir Jackie Stewart.
Munich, Europe, July 13, 2021
Fujitsu today announces that three of its digital case studies have been recognized as outstanding by global technology research and advisory firm Information Services Group (ISG) as part of the firm's 2021 Digital Case Study Awards. The Fujitsu customer case studies include a deployment of artificial intelligence to transform claim processing after automobile accidents, the creation of a blockchain-enabled global rice trading platform, and the roll-out of an automated quality assurance process for the manufacture of complex aerospace parts.
Munich, Europe, July 08, 2021
Fujitsu today announces new generation desktops and workstations designed for home office workers in need of agility, power and flexibility. With a focus on the needs of millions of people around the globe, whether working from an office or home, Fujitsu has created a new generation of devices that consume less power and run at a whisper – yet do not compromise on performance.
Munich, Europe, June 15, 2021
Up to 60% more fans will be able to enjoy live sporting events under Covid-secure conditions – when regulations allow – thanks to Fujitsu's Quantum-Inspired Optimization Services (QIOS) based on its Digital Annealer. As well as enabling more fans to return to arenas, the technology results in substantially increased revenue for major sports clubs and promotors of other arena events.
Munich, Europe, June 08, 2021
Fujitsu today announced it was named VMware's Global Social Impact Partner of the Year for 2021 as part of the VMware Partner Achievement Awards program. This award celebrates partners for positively impacting the world through the use of VMware technologies. Fujitsu was recognized by VMware for the results they provided to businesses during the COVID crisis.
Munich, Europe, June 03, 2021
Intensifying global competition is driving established manufacturers to make rapid changes to how they operate, according to a new survey of attitudes published by Fujitsu. The study into manufacturing technology used by ICT leaders in 17 countries1 confirms automation as the principal concern to improve quality and efficiency and notes that sustainability is also top-ranked for new ICT investments.
Munich, Europe, May 18, 2021
Fujitsu channel ecosystem partners are invited to submit their trailblazing recent projects for consideration for the Fujitsu 2021 SELECT Innovation Awards. This annual event recognizes and celebrates the valuable role played by partners in creating new value and addressing customers' business challenges. For the first time, partners' contributions to addressing wider society challenges will also be taken into account.
Munich, Europe, May 18, 2021
Fujitsu is investing EUR 3M in its SELECT Partner Program to enable channel partners to better serve customers navigating the complexity of digitalization. Significant program enhancements include new user-friendly tools, the introduction of improved rebates, and broader access for partners to tap into Fujitsu's key transformation capabilities.
Munich, Global, Europe, January 26, 2021
Designed during the global pandemic, the new-generation Fujitsu LIFEBOOK U9311 is built to focus on the new normality for a busy executive. Based on the 11th generation Intel vPro platform and even thinner, more powerful, longer-lasting, and lighter than before – weighing just 885 grams – the new flagship model to the LIFEBOOK range redefines no-compromise working.
Munich, Europe, January 14, 2021
Fujitsu today highlights a profound risk of disinformation attacks intended to take advantage of – or spread – panic and fear in society. Cybercriminals are already focusing on the contentious issues of personal liberties around the ongoing Coronavirus pandemic, such as requirements to wear a facemask, or the restriction of movement.
Munich, Europe, January 12, 2021
At the NRF 2021 virtual event, Fujitsu and Fujitsu Frontech North America Inc. will highlight the digital transformation solutions that will help retailers respond to the shifting retail dynamics and consumer behaviors accelerated by the global COVID-19 pandemic. The solutions place customers at the center of a human-centric model and enable retailers to seamlessly orchestrate their inventory, enhance operations, optimize their pick processes for online orders, and easily create new self-service solutions.